Unless your parent is a gourmet chef or bento box master, school lunch is usually nothing to write home about.
For artist and father Dominick Cabalo, however, his son Nicholas's lunches are a canvas for creativity.
Cabalo, who lives in Southern California, makes elaborate illustrations on each of 12-year-old Nicholas's paper lunch bags, usually depicting popular animated characters and colorful superheroes.
Cabalo began drawing on the bags about three years ago to help Nicholas make new friends in elementary school.
"I noticed he was a bit shy when it came to talking to others," he told The Huffington Post. "So by creating a piece of artwork to 'break the ice,' kids would come up to him and start talking and hopefully a conversation, or better yet, a new friendship, would start."
Though Nicholas is in middle school now, he still asks his dad to draw on the lunch bags, and will make requests for characters or drawings that he'd like to see on the next bag.
Cabalo has drawn about 400 lunch bags in the past 3 years. He explained on Imgur this week this week that the bags have really helped his son become more confident at school.
"He's broken out of his shell because of this, and I like to think that I had a hand in helping him do this with these bags," he wrote.
Nicholas keeps most of the bags (at least those that make it home from lunch unsoiled). "Some come back in better condition than others," Cabalo wrote on Imgur. "We may lose one to the occasional soggy sandwich or leaky drink, but that's to be expected."
As for the bags that make it home intact, Cabalo posts their photos to Instagram. His favorites, he tells HuffPost, are the more time-consuming series of bags that can be joined up to create a larger image, such as the "Finding Nemo" triptych below.
Scroll through some of this incredible dad's work below and visit his Instagram here.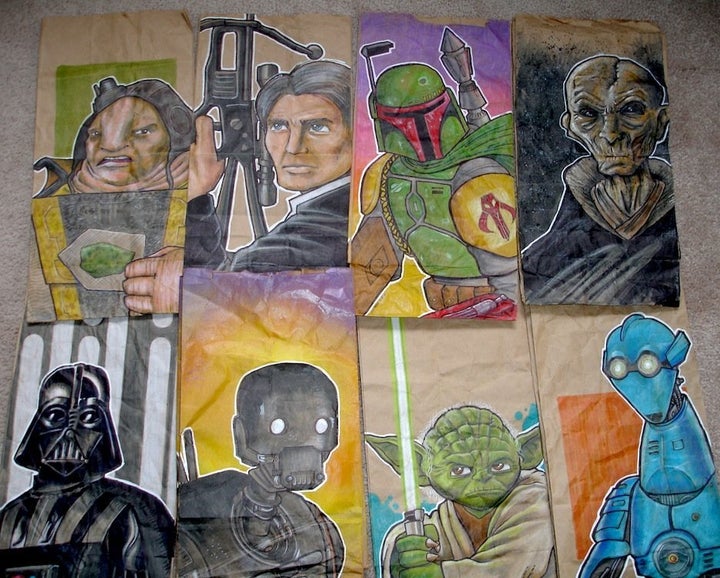 Related
Before You Go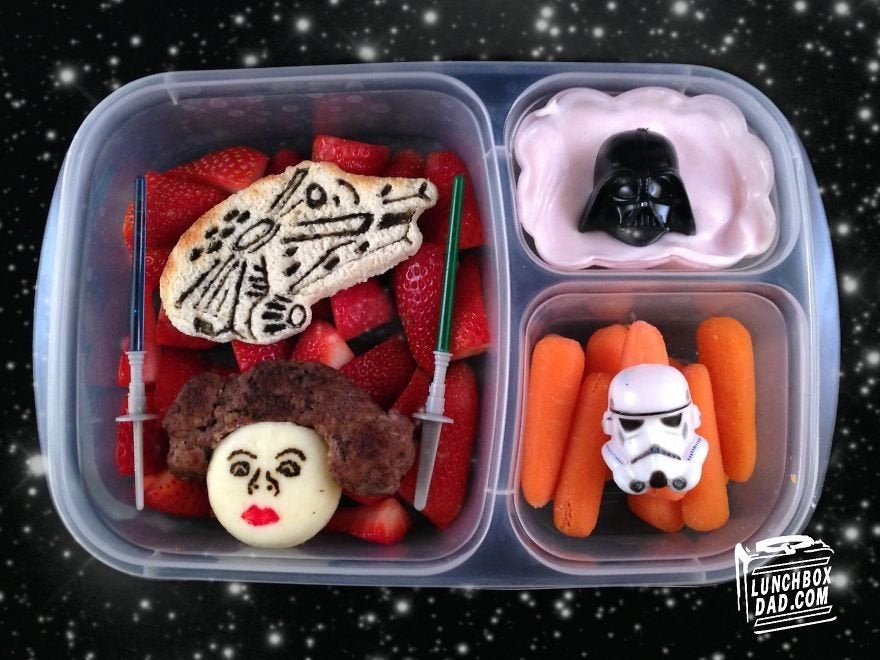 Dad's Star Wars Lunches