Every Sunday night, Beau Coffron aka "Lunchbox Dad" makes fun bento box lunches for his kids to take to school the next day. Lately, he's tried to incorporate a special theme into his edible art: Star Wars.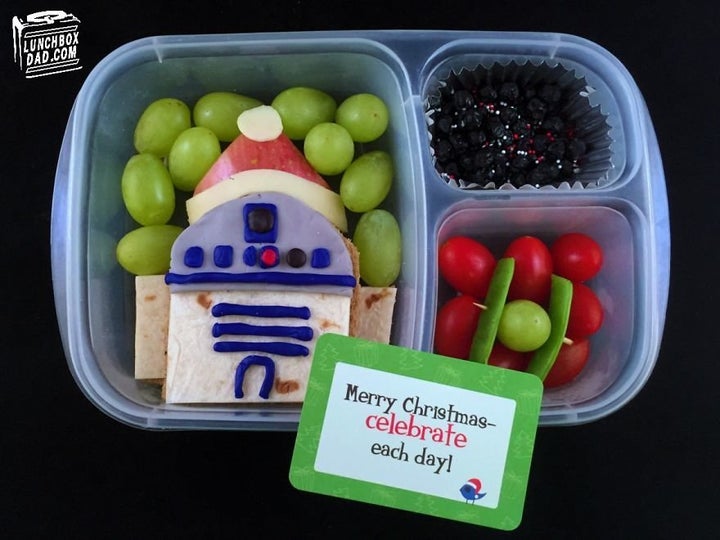 "My family loves Star Wars," Coffron told The Huffington Post, adding that they've dressed as characters from the franchise for Halloween multiple times.
"My kids cannot wait to see the new movie," the father of three continued. "They have been talking about it ever since the teaser trailer last year. Every day they ask to go see it."
Coffron's creative Star Wars lunches feature delicious delicacies in the form of Stormtroopers, R2-D2, Chewbacca and more. He posts photos of the meal and instructions on his blog at lunchboxdad.com.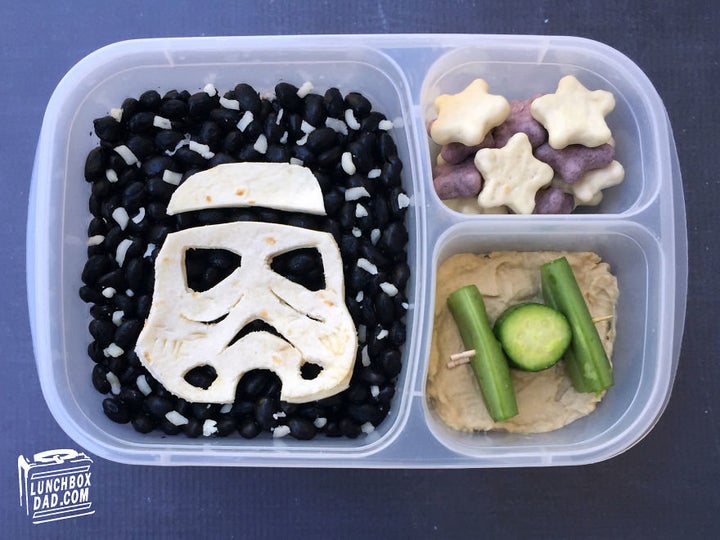 This particular theme is one of the kids' favorites, Coffron told HuffPost. "I make these lunches first and foremost for my kids," he said. "I want them to know that their dad is thinking about them as they begin their week at school. All of the lunches I make are eaten by my kids and are also inspired by them."
Coffron plans to make more Star Wars-themed lunches after the movie is released, and in the meantime, he hopes his lunches can inspire other parents who want to foster their kids' love of the franchise.
"The important thing is not to make perfect lunches," he said. "It's about letting your kids know you are thinking about them and having fun with it. It doesn't have to be a burden but it can be a great bonding experience between you and children."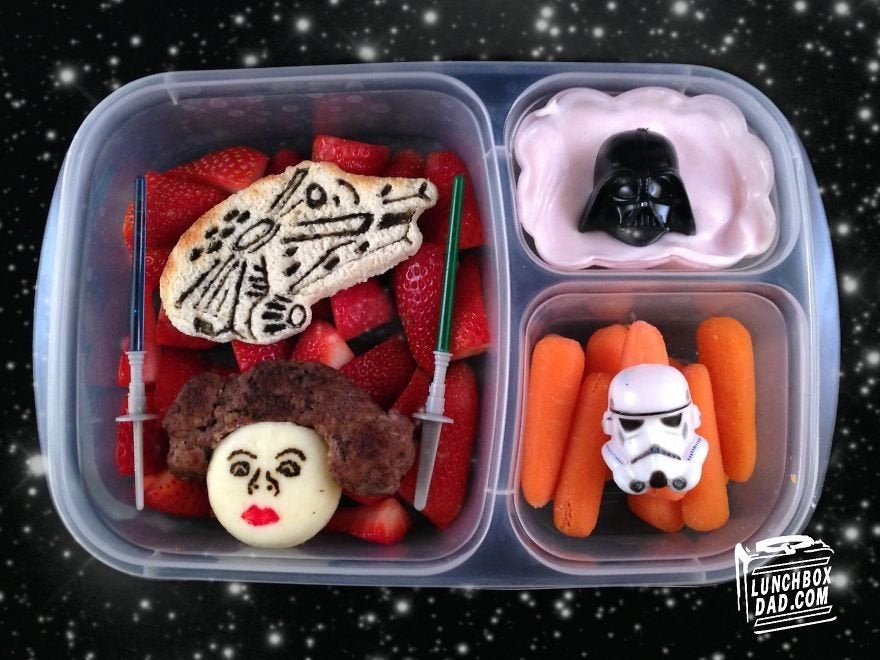 Beau Coffron/Lunchbox Dad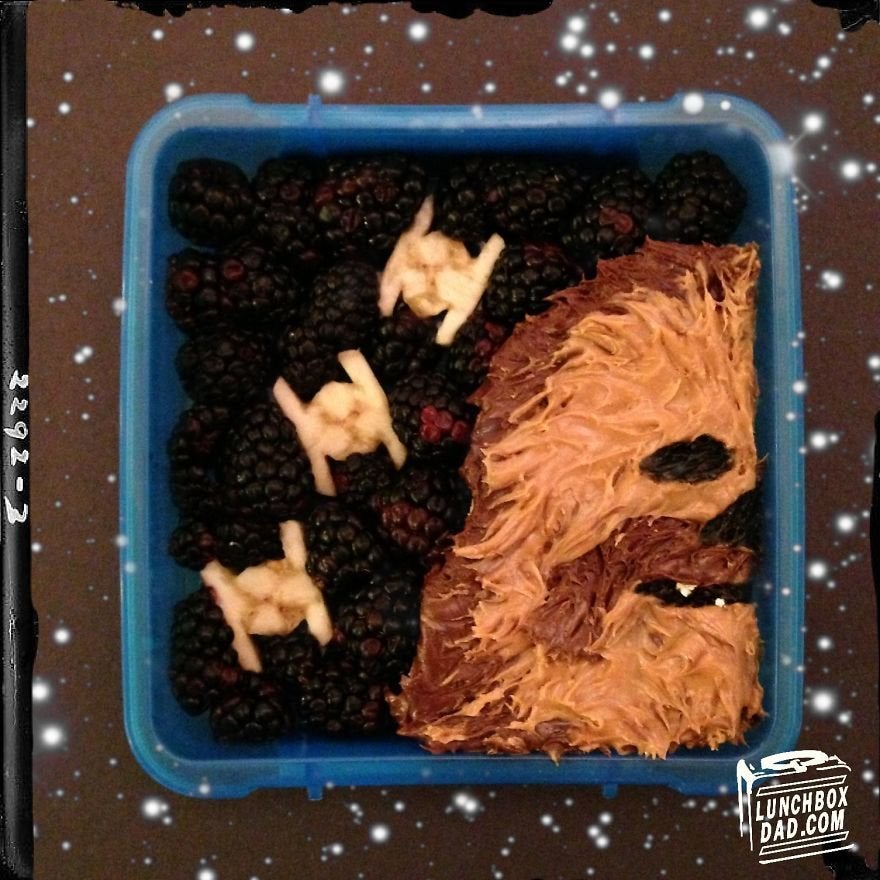 Beau Coffron/Lunchbox Dad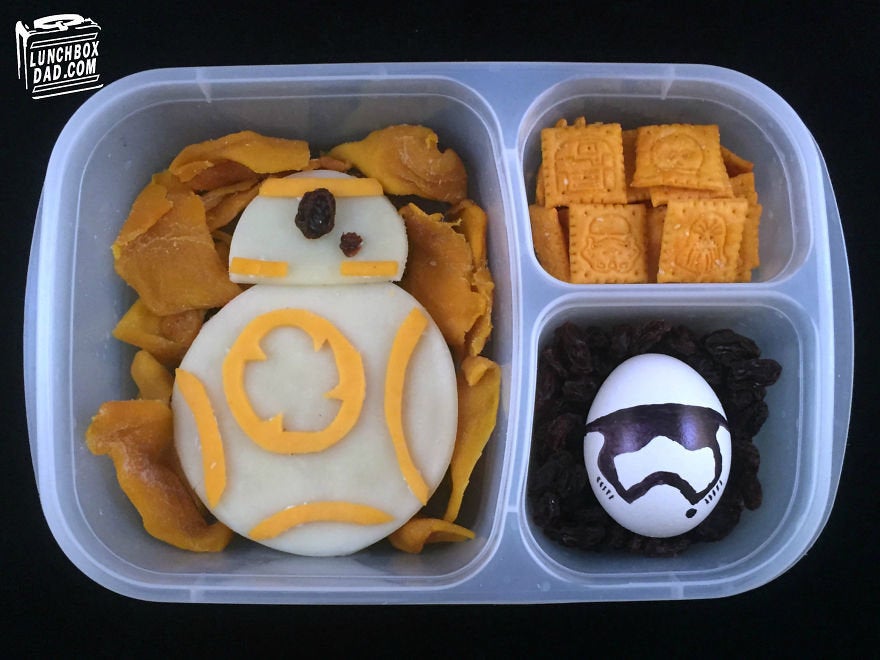 Beau Coffron/Lunchbox Dad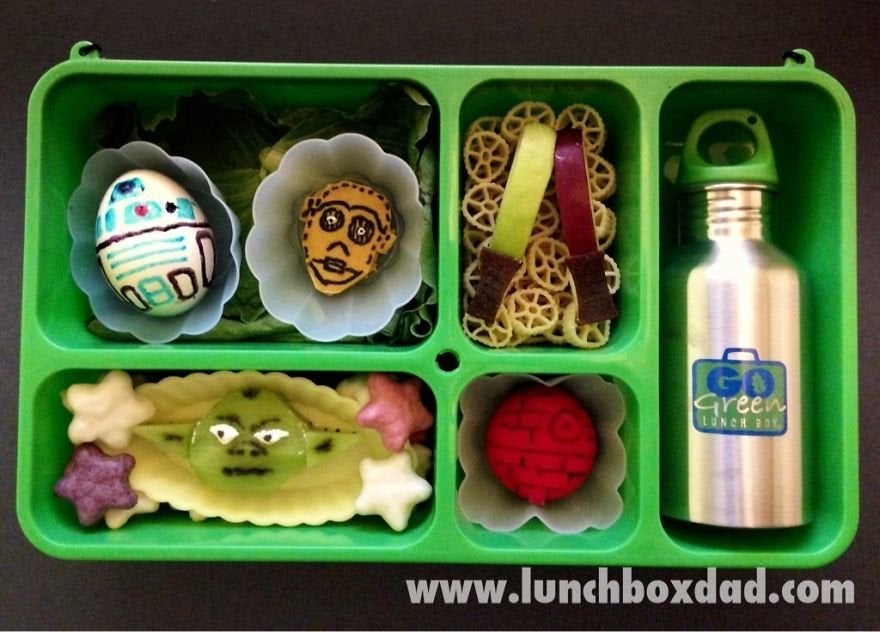 Beau Coffron/Lunchbox Dad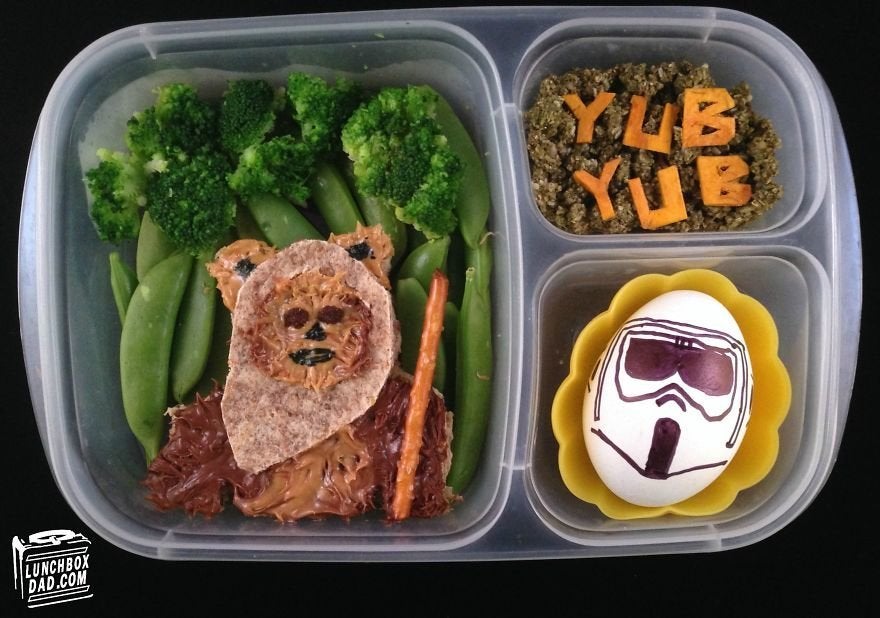 Beau Coffron/Lunchbox Dad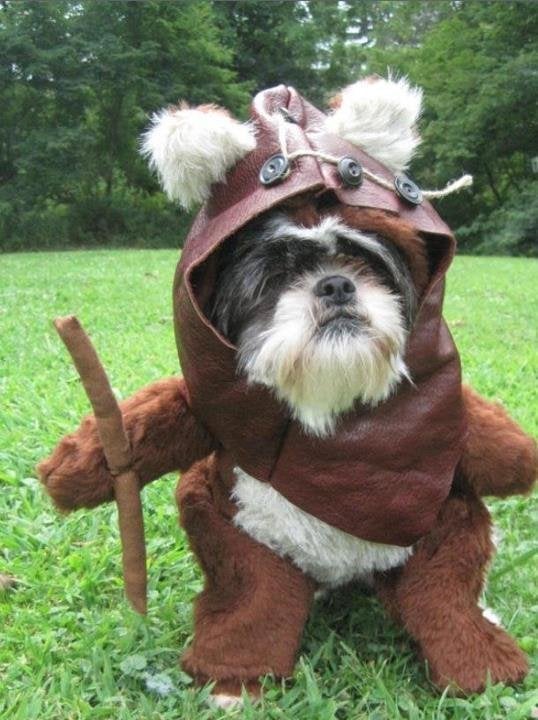 15 Adorable Animals Dressed Up In Star Wars Costumes