The picture shows a very unhappy-looking daughter wearing a shirt emblazoned with what appears to be her father's scowling face and the words "Try Me!!"
Lately, there have been several high-profile cases of parents using public humiliation as a form of parental discipline.
In March, a 13-year-old girl caught shoplifting was forced to wear a neon-green shirt that read, "Hide your money. Hide your clothes. Hide everything. Cuz I'm A Thief," according to WDSU.
The child's mother, Danaka Walker, said her children knew better than to steal.
"I feel like if you're going to embarrass me by stealing, I'm gonna show you what it's like to be embarrassed," Walker told the station.
However, experts have continually warned that humiliation can often do more harm than good.
Read more about Kohn's comments here.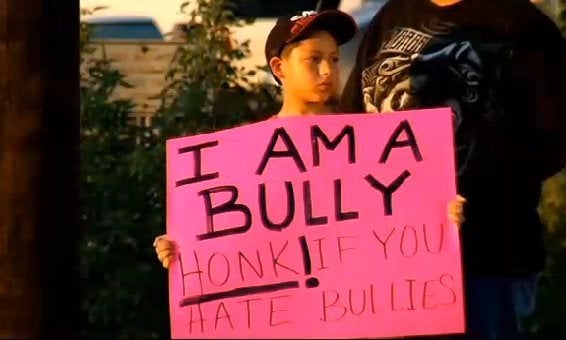 Kids Who Have Worn Signs As Punishment