Victor DeWayne Roy Jr. wants the world to know his life matters, especially to some important people he calls family.
The dad from Arkansas, posted a photo on Instagram that shows him wearing a black shirt with white letters that spell out, "My life matters to my squad." His daughters, 7-year-old Kayleigh and 2-month-old twins Gianna and Giselle, are also in the photo sporting shirts that read, "Squad."
Roy designed the shirts, which were inspired by the Black Lives Matter movement, after seeing notable people take a stand in the movement.
"Colin Kaepernick taking a knee, D.L. Hughley addressing topics on news broadcasts, so many others taking a stand on social media ― this inspired me," he told The Huffington Post.
The dad of three told HuffPost that his family is his "squad" and the ones who will be there for him "no matter what." With his shirts, Roy wants people to know that his life matters, especially to his wife and daughters.
"I want each and every person who wears the shirt to know someone is reading that shirt, and the person reading it has no choice but to see those human beings beside you," he said. "At that point they know you not only matter to this world as a living, breathing person, but first and foremost you matter to the people who love you."
Roy is selling the shirts in an online shop his wife, Brandi Roy, runs called Bee N Creative Designs. Beyoncé, who has been vocal in her support for the Black Lives Matter movement, inspired the business (and its name) so the shirts are an appropriate addition. As of Friday, the "My Life Matters" shirts are already sold out, but Roy has plans to have more for sale next week.
With his shirts, Roy has found a way to not only highlight the love he has for his family, but also his own way to contribute ― just like Kaepernick and others ― to Black Lives Matter.
"Everything that is going on is shining a light on the injustices that are occurring," he said.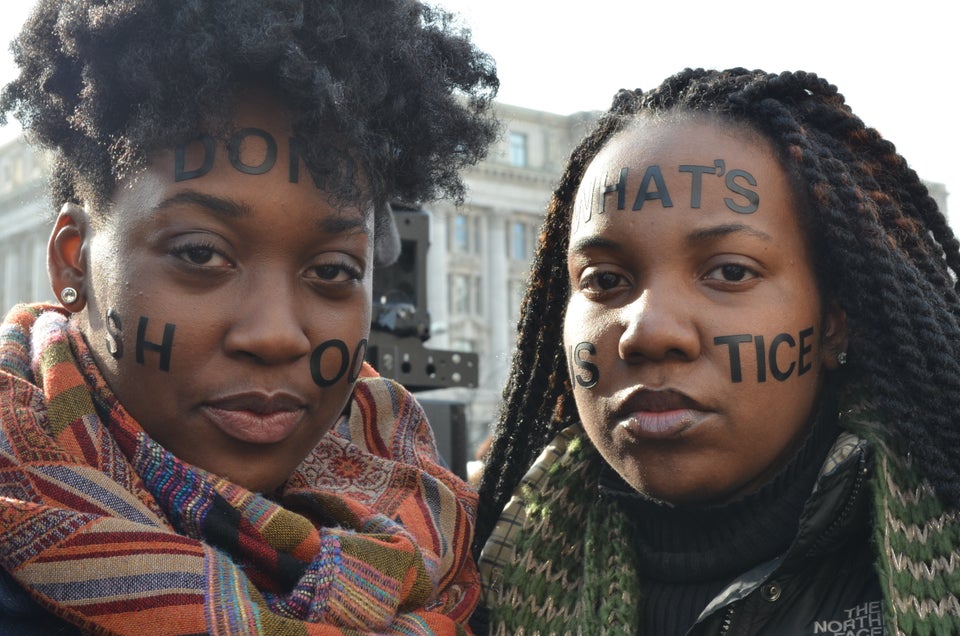 "Black Lives Matter" March