In just four tweets, one dad summed up how absurd it is to be disrespectful to parents who bring their kids on flights.
On Monday, Elon James White, founder of the multimedia platform This Week in Blackness, tweeted that he read a post on social media about someone who yelled at parents to keep their kids quiet on a plane. Then, White asked a simple question about the scenario: "What exactly are parents expected to do?"
White told The Huffington Post he's never had a passenger on a flight talk directly about his child, but he and his wife have heard plenty of stories from people complaining about kids on planes. The post on social media motivated him to start a conversation to point out a parent's perspective.
"My wife and I both try everything in our power to make sure our child isn't the crying baby because we've heard so many people say such awful things about parents and kids on planes," he said. "But having tried to calm a 5-month-old down on a plane, seeing the post on social media about how parents need to control their kids really got to me. It implied that parents are just letting kids cry when in all honesty when a kid is crying their parents are the ones who are the most frustrated."
After White tweeted, parents responded and wrote that they also worry about passengers confronting them when they fly with their kids. Many non-parents also joined the conversation to say they understood "how desperate" parents must be when their babies cry on flights. One even said she would think more about the way she reacted while traveling with other people's kids after reading White's tweets.
White said "it was great" seeing so many people, both with kids and without, empathize with parents. He told HuffPost he wanted more people to understand that "kids are humans" and moms and dads don't deserve disrespect for traveling with their families.
"You may not have chosen to have children but you did choose to engage in society and society has fricken' children in them," he said. "The last thing parents need when their little ones are upset is the fear or shame that people heap on to them because they are temporarily inconvenienced."
Before You Go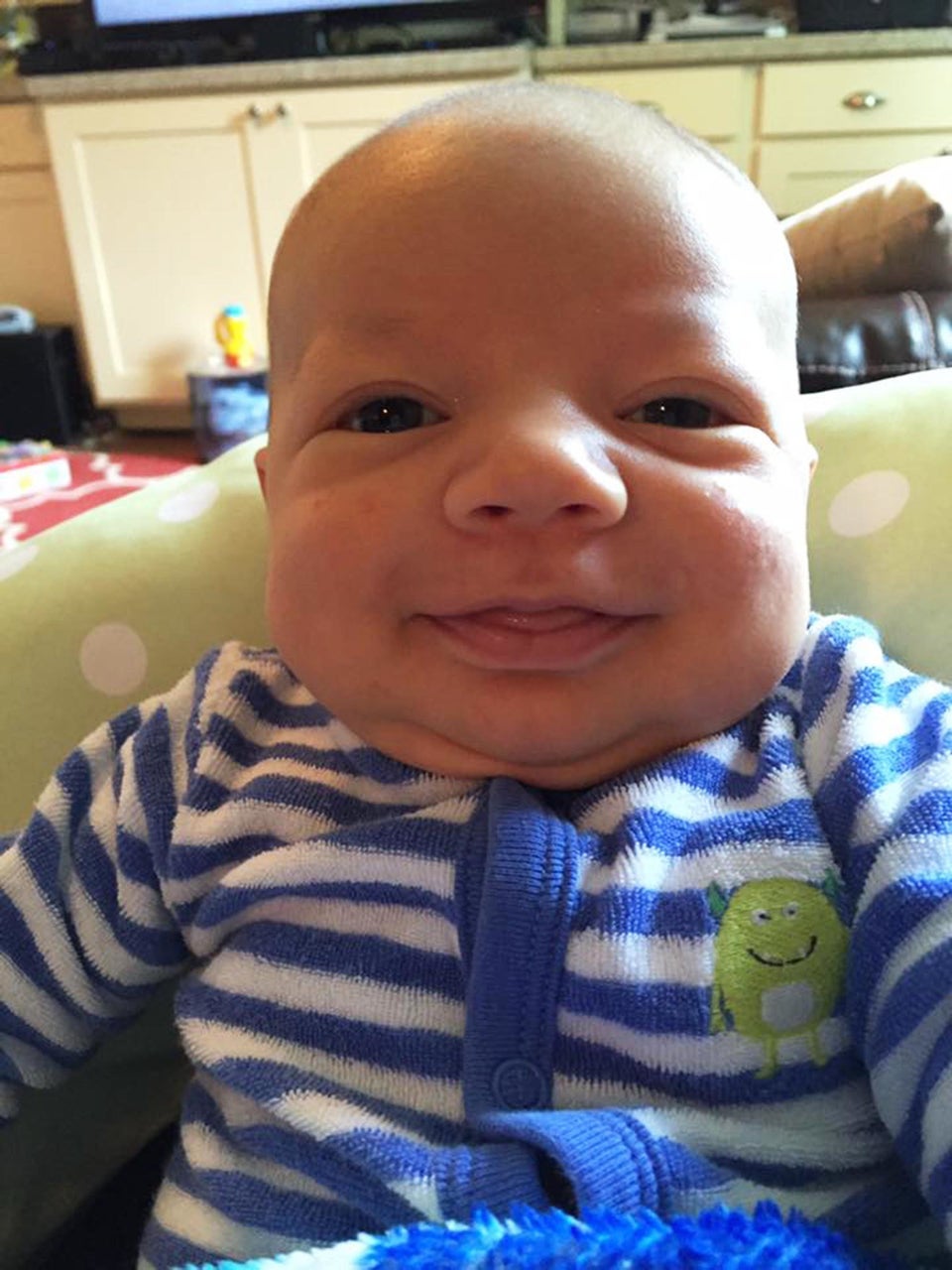 Smiling Babies