Johannesburg dad Marc Kornberger has some truly imaginative ideas when it comes to newborn photography.
When his son Aidan was just 3-months-old, the new dad put his budding Photoshop skills to the test and created a series of fantasy-themed images. "I had seen all the usual boring pics parents were sharing of their kids," he told The Huffington Post, adding, "I wanted to do something different that utilized my creativity."
Filled with effects, many of Kornberger's photos are inspired by real parenting experiences. For example, the photo titled "Splat" is based on an rather messy projectile moment during a diaper change. "Now I understand where unconditional love comes from," the dad joked. "The Juggler" symbolizes "the amount of juggling that had to be done as a parent," he added.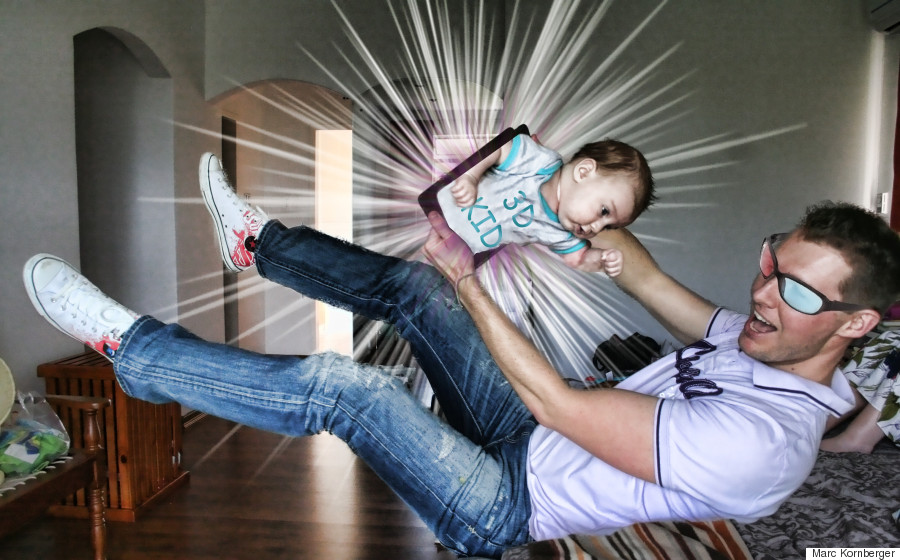 Kornberger says many people asked him where he found the time as a new father to put together this series. But, he added, "that was exactly it -- I had a new influx of awake time." Struggling to fall back asleep after the baby woke up multiple times each night, he sometimes played around with pictures on Photoshop during those wee hours.

"I realized that despite the demands of new parenthood, that I could still tap into my most creative side to not only bond with my son, but also have something he will always be able to look back on and laugh and remember what a spazz (ahem, I mean cool dad) he had," he said.

Kornberger hopes that other parents who see his photos will feel a sense of wonder in taking a brief break from their day-to-day schedules. "Being a new parent is tough. Sometimes I felt like a butler looking after this little human day in, day out," he said.
"It's not the mundane routine of changing nappies and feeding bottles parents will remember, it's the unique moments they create in between that make it all worthwhile and something to remember."
Big Catch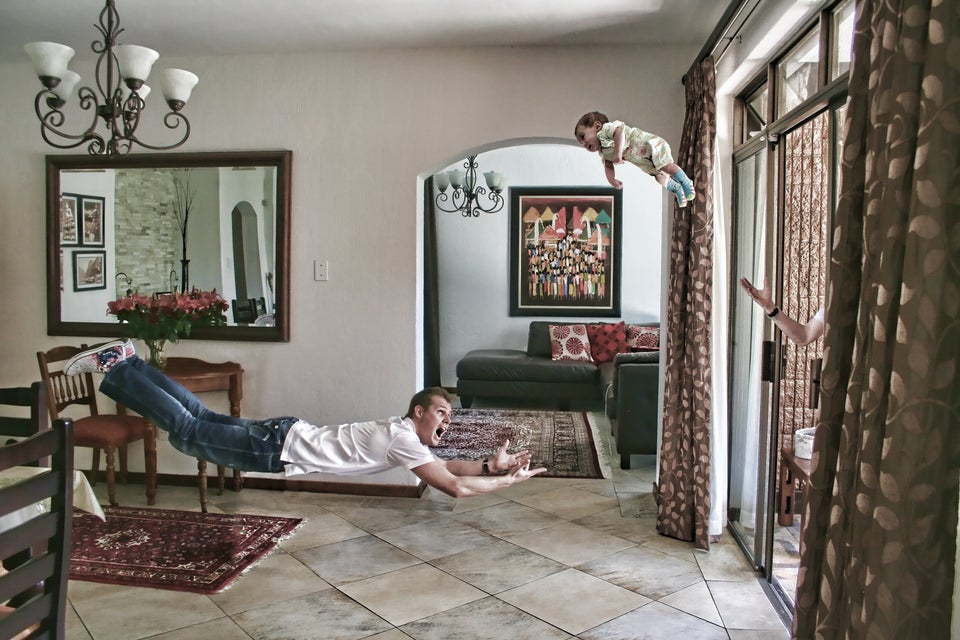 Splat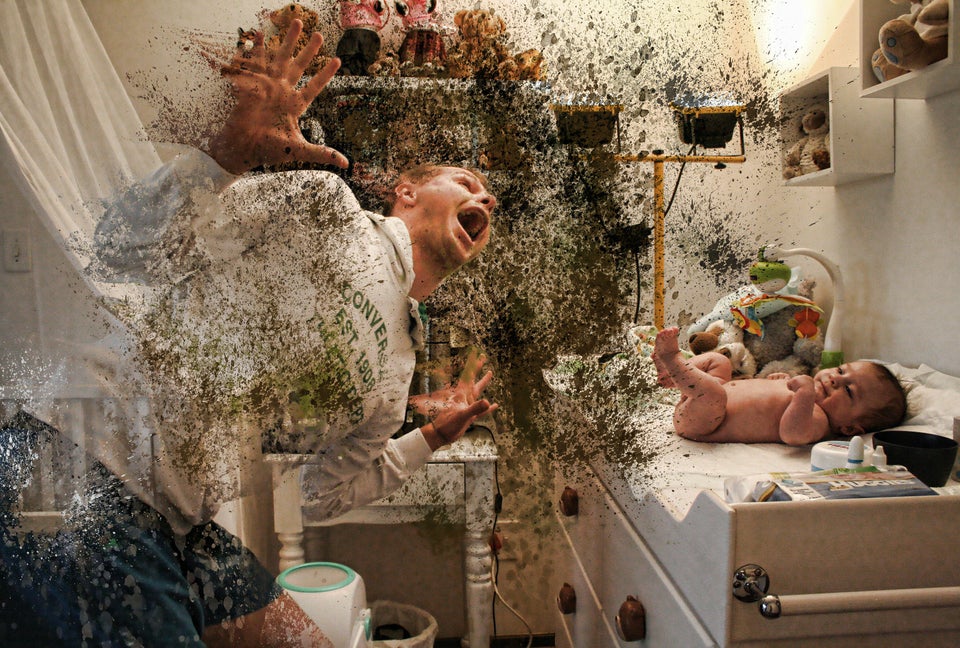 A Whole New World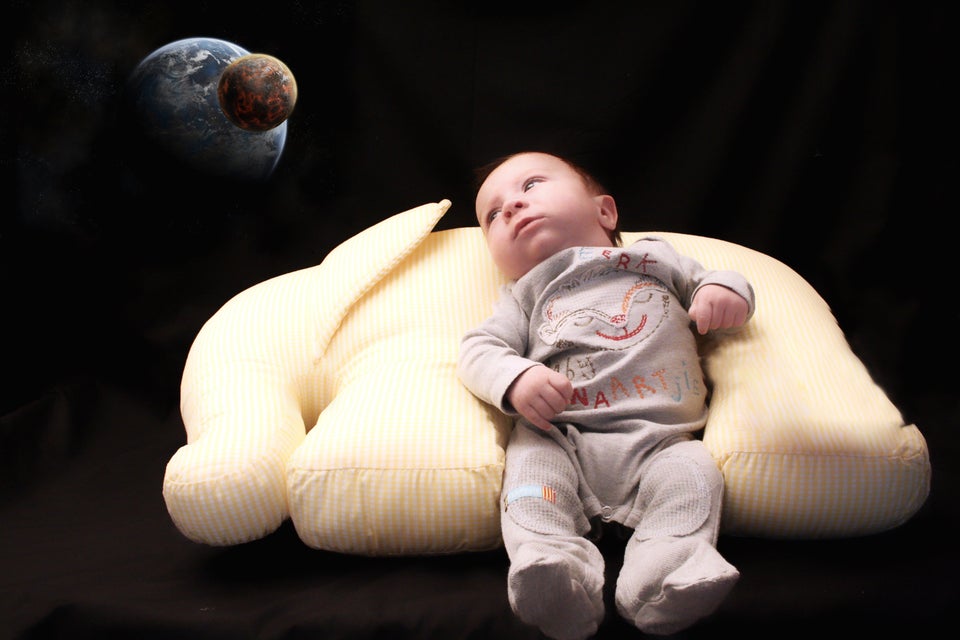 The Juggler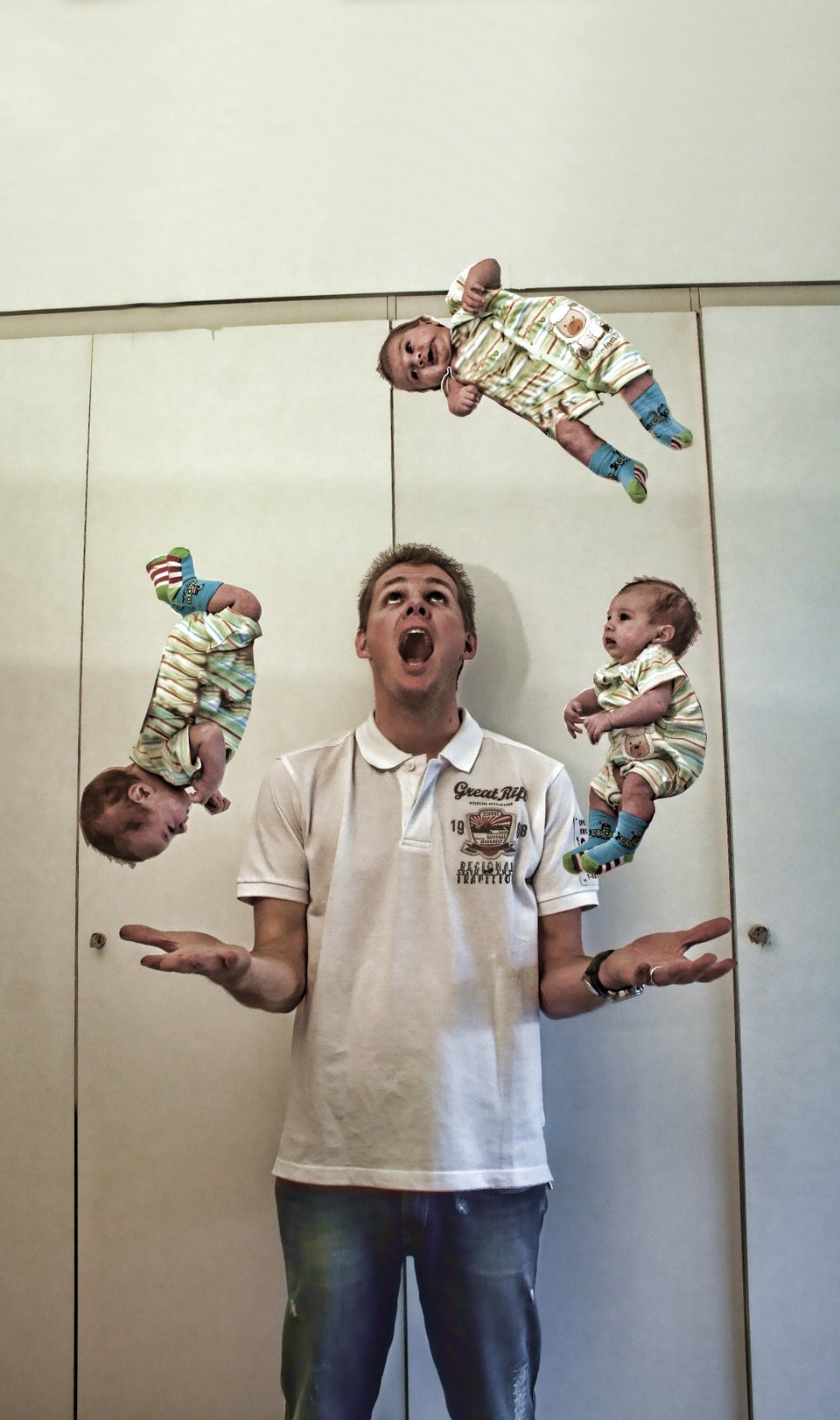 It's About Time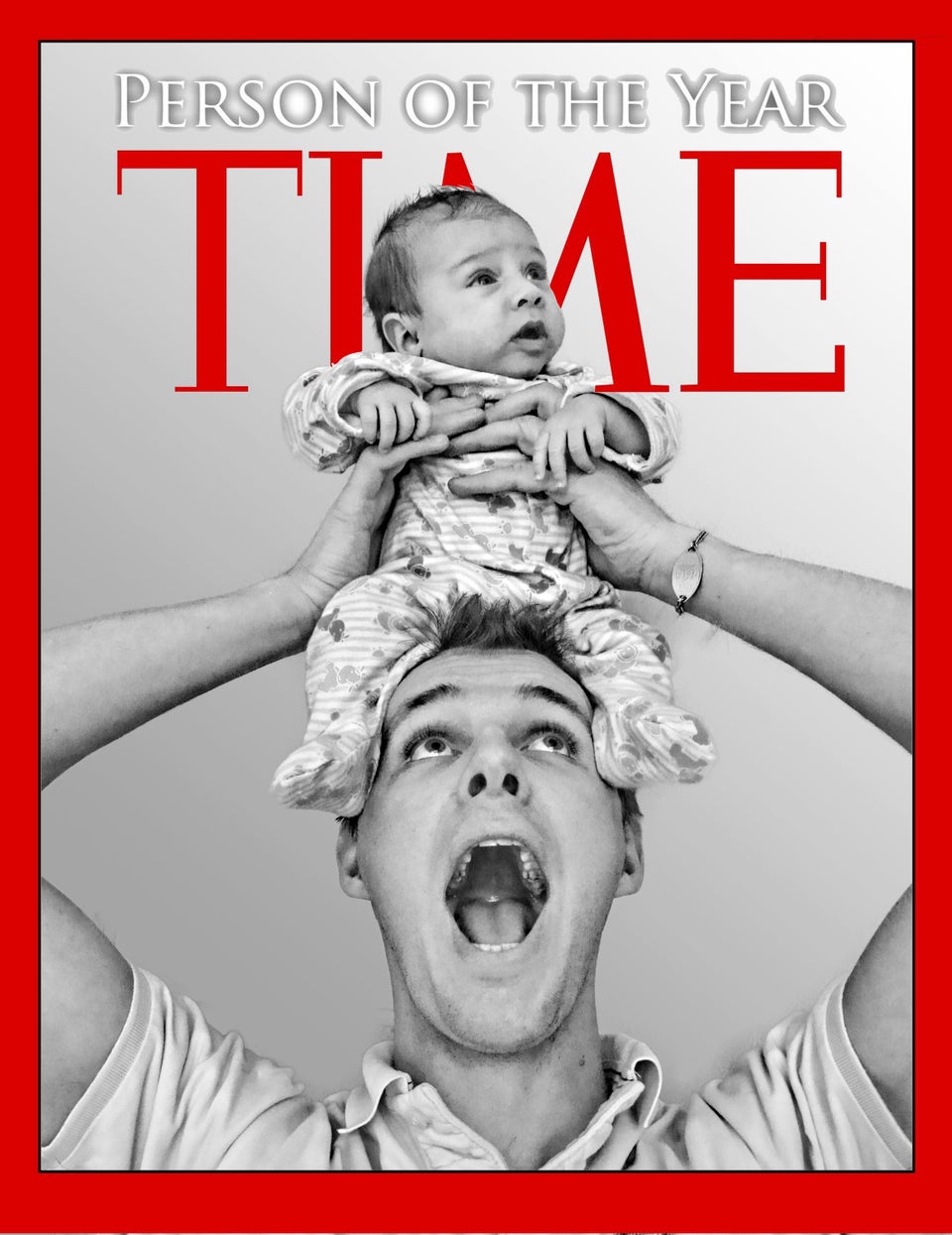 Mortal Kombat vs. Young Nemesis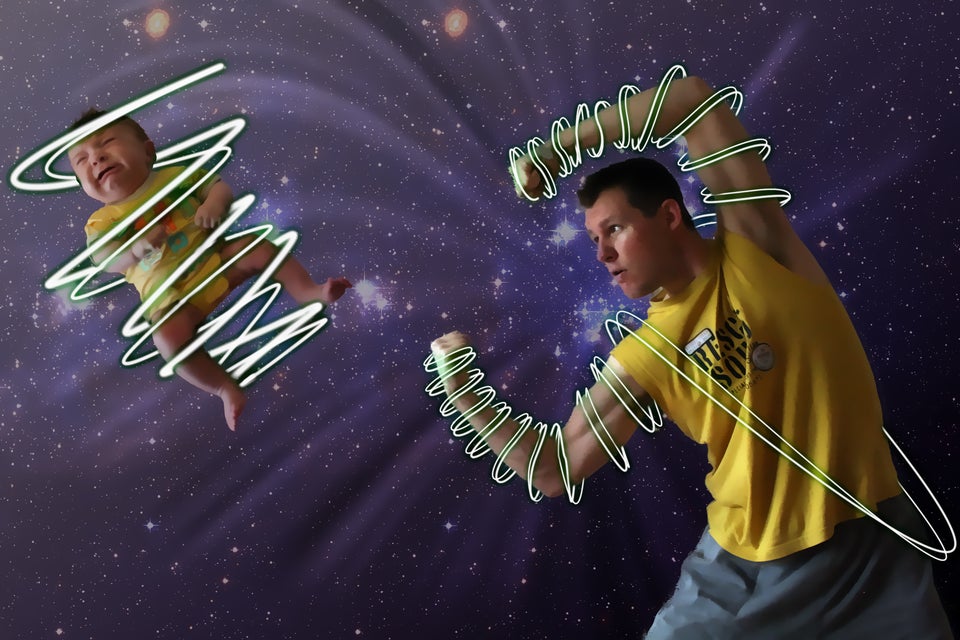 The Lion King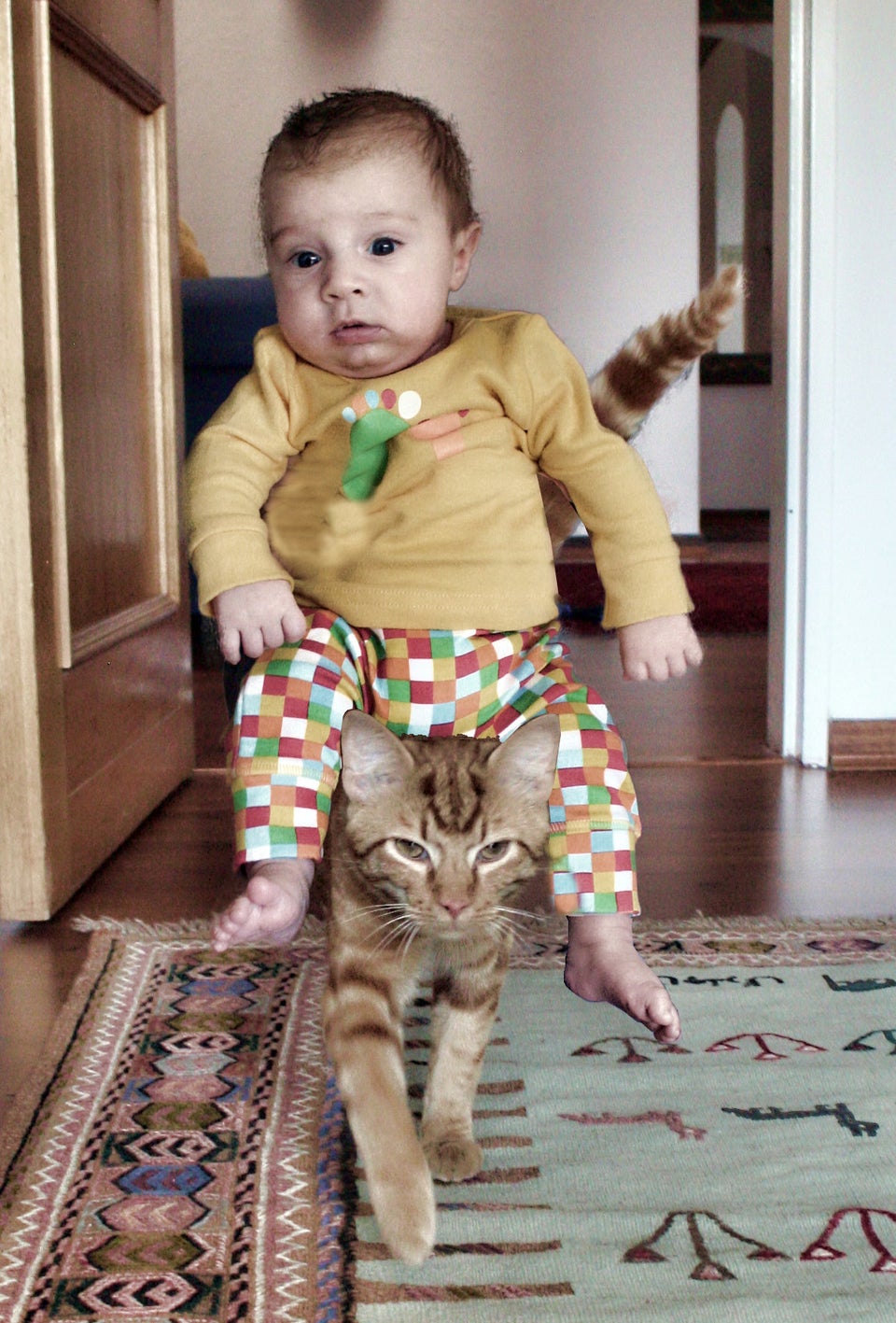 Power Ball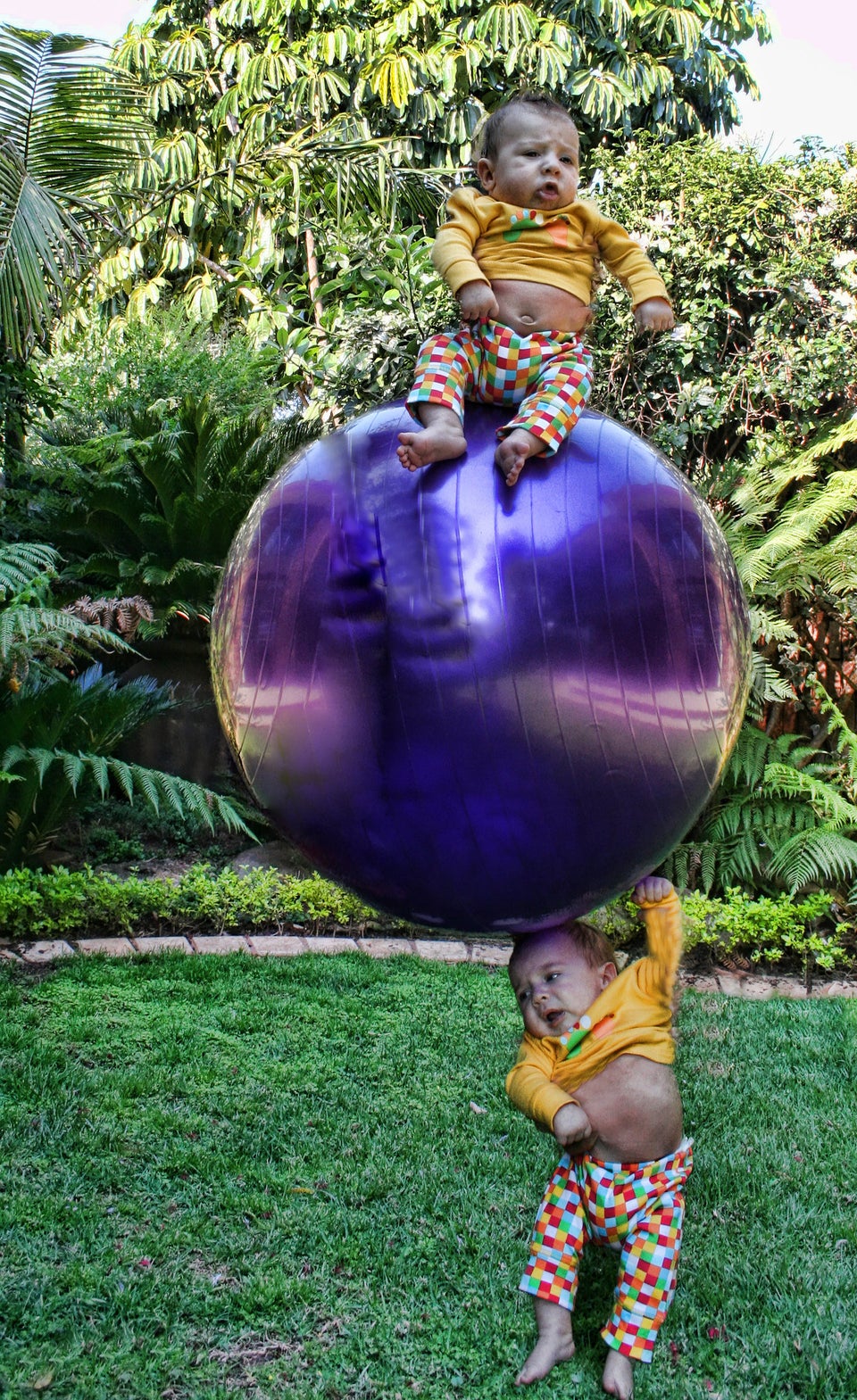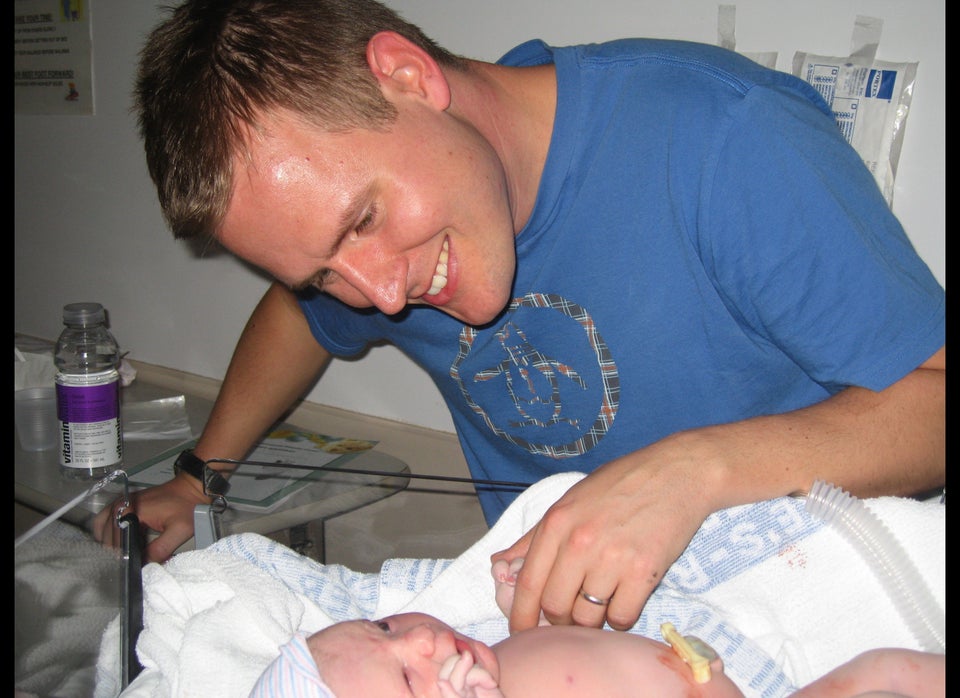 First Photos Of Dads And Babies