What was supposed to be a special Christmas treat took a hilariously inappropriate turn for this U.K. dad.
On Dec. 8, Colin Talbot tweeted a photo of his 2-year-old son holding a Cadbury chocolate Santa Claus. It seems that after Talbot purchased the candy for his son, he noticed something a little ... phallic about it.
"Hi @CadburyUK, my little lad loves your chocolate but I think your chocolate Santa Claus cast needs some work!!!" the dad tweeted, along with the photo.
Talbot told The Huffington Post this is the first year his son has understood anything about Christmas, and he's enjoying getting into the holiday spirit. "When he sees a picture of Santa he points and shouts 'HO HO HO,'" he said.
"He was saying 'Ho Ho Chocolate' whilst looking at [the edible Santa] so I was recording him and took a few photographs," the dad continued. "I only realized later on when I re-looked at the photo what it looked like."
Twitter users found Talbot's photo hilarious, and the tweet received over 1,500 likes and 1,600 retweets. Many viewers expressed total amusement, while others were less lighthearted about it, the dad noted. "Someone accused me of seeking fame, would you believe, because someone else had posted a photo of a phallic Santa last year!" he added. "Haha. Seeking fame!"
Talbot told HuffPost he has not heard back from Cadbury.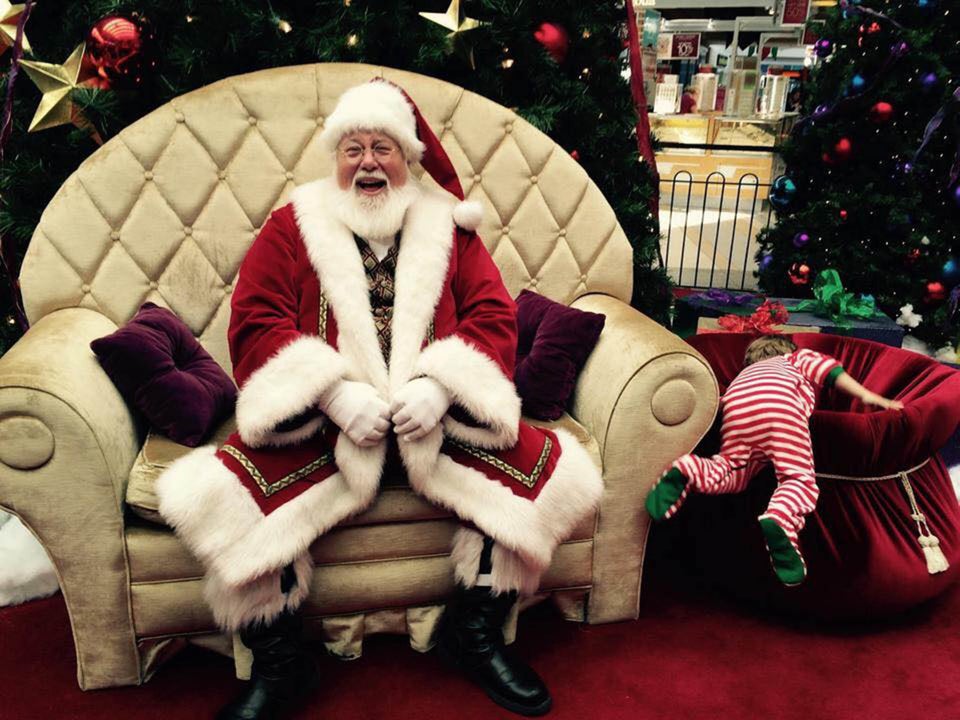 Santa Photos That Did Not Go As Planned