London dad Simon Hooper has his hands full with four daughters under 10.
He and his wife, Clementine, have a 9-year-old, 6-year-old and 10-month-old twins. Hooper documents his everyday parenting adventures on his Instagram account, father_of_daughters.
He's accumulated nearly 150,000 followers with hilariously honest takes on raising kids ― from bedtime routines to teething to birthday party madness. One of his most viral posts involved a trip to the grocery store.
"I basically live in this aisle of the supermarket now," he wrote in the caption. "New parents seem to gravitate to me as an 'experienced parent; (i.e. the tired looking guy shivering in the corner) and ask 'do you know where so and so is please?'"
"My response ― 'Sure 3rd shelf, half way down on the left hand side, buy 3 & get a discount, although you want to use that in combination with blah blah blah,'" he added. "I'm like a walking encyclopaedia of baby product info. I used to use my brain to solve global corporate wide problems. I now use it to calculate bulk buy discounts."
That post reached over 18,000 likes.
Hooper, who is an operations director for a U.S.-based management consultancy firm, told The Huffington Post that, as a dad, he's also "a handy man, taxi driver, swimming instructor, tutor, chef, counsellor, human climbing frame, bank, personal shopper and PA."
His wife also documents their parenting adventures on her Instagram account, mother_of_daughters.
"In general my whole account is to show a realistic view of what parenting is like from a parent's perspective," the dad told HuffPost. "There is way too much sugarcoating when it comes to parents, so I wanted to share what it's really like and provide a bit of humor at the same time."
Hooper said he hopes other moms and dads can relate to his photos and know that they aren't alone. "Everyone is dealing with the same issues in this journey called parenting."
Keep scrolling and follow Hooper's Instagram for more hilarious photos and musings on parenthood.
Related
Before You Go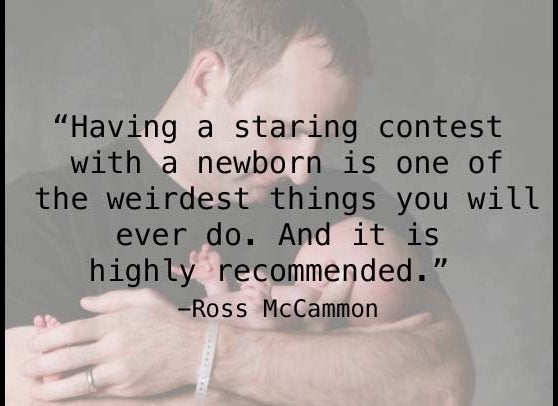 Quotes About Fatherhood