Florida dad Brandon Buell knows the hardship and joy that come with raising a child with severe disabilities. His toddler son Jaxon was born with part of his skull and brain missing due to a rare condition called microhydranencephaly, but the resilient little guy has been inspiring people all around the world through his Facebook page, Jaxon Strong.
"In the first three weeks of Jaxon's life, when we were still with him in the NICU and there was so much uncertainty, the doctors would continuously prepare us for the worst and to get ready to take Jaxon home simply for 'comfort care,'" Buell told The Huffington Post.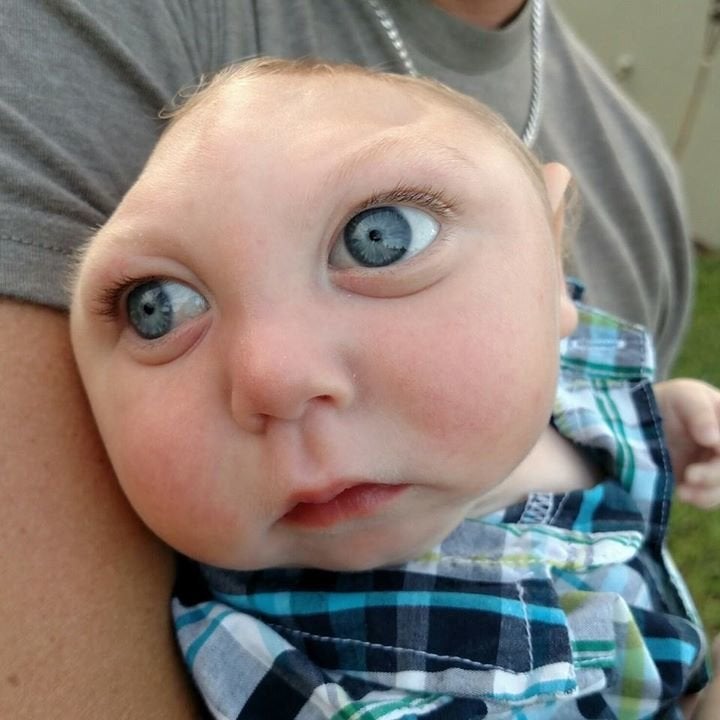 "They truly did not expect him to make it very long," he continued. "Yet, every day that we were with Jaxon, even from the beginning, we were seeing a small glimmer of hope, which has grown more and more each day, and it was that hope in him and the fight he always had that very naturally gave him the nickname of 'Jaxon Strong.'"
The night before Jaxon turned 13 months old, Buell wrote a long Facebook post about his son's progress and the challenges and misconceptions their family faces on a daily basis.
"It's hard not to think about how this all started and where we are today," the dad wrote. "Most importantly, Jaxon is still here with us, still learning, still developing, still thriving. He's back to smiling at us, always so happy in the morning after he wakes up and takes turns looking at both Mommy's and Daddy's face, seemingly as if he is so excited to start another day."
Buell went on to discuss the way people react to Jaxon and the parents in public and online, as his first birthday milestone quickly circulated across many publications in September and his Facebook page reached over 200,000 likes. "There are so many things about Jaxon, our family, and his story that are completely misunderstood. It's baffling to hear or see other people's opinions on our baby that have never met him, that somehow know how he thinks, how he acts, how he feels, how much of what he does is voluntary or involuntary, how he is always in pain, and that we are selfish parents for not choosing to have an abortion, and for having a Facebook and a GoFundMe page for him," the dad wrote.
"Most will never know the joy and the struggles that we experience behind closed doors with Jaxon," Buell continued, openly explaining his son's condition, his family's decision-making process while their baby was still in utero and the story behind the Facebook GoFundMe page, which was created by a former colleague to keep Jaxon's extended family informed of his progress.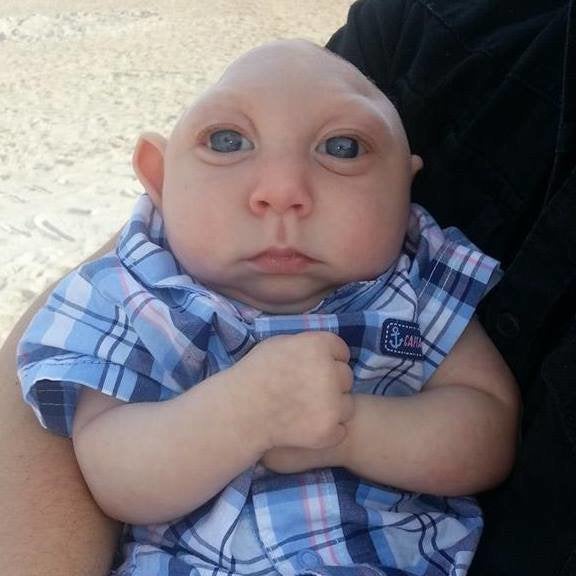 "We're proud of Jaxon for being so strong," the dad added. "We're proud of his story and that it has inspired so many people. We're humbled by how many lives Jax has touched, and by the countless people, organizations, publications, and celebrities with large audiences that have either contacted us or have chosen to highlight and share his journey on their own."
Buell's Facebook post has been shared over 600 times. The dad told HuffPost he wrote the long piece to clear up the misunderstandings he had encountered as Jaxon's story went viral. "I wanted to make sure, as his Dad, that we shared that Jaxon is still thriving, developing and learning and is a very sweet and happy boy that is full of love and recognizes and can interact with people, toys, music, and books, too," he said.
Some reactions to Jaxon's story have been negative or critical, but Buell says the overall response as been supportive, humbling and surreal.
Though there are very difficult days, the dad says Jaxon is nothing short of a "blessing" to his family -- a description he says he's heard hundreds of parents of kids with special needs use. "Unless you walk a mile in our shoes, it's very easy to judge without any basis or accuracy, but this journey is incredibly rewarding," he said. "And we now know an extremely large community of other amazing and supportive parents that completely relate to that."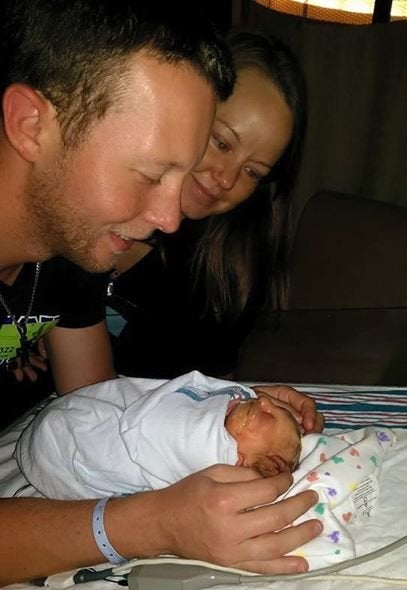 Buell says his son's story has not only helped generate strong support but also has the potential to contribute to the medical community, as top neurologists have expressed interest in his odds-defying case. "No matter what you believe or how anyone chooses to view our story and our son, he has a real purpose here in many ways," the dad said. "Call it a miracle, call it rare, or call it a blessing, but what Jaxon is able to do, and how he is thriving with the diagnosis he has and with the doubts and obstacles he faces, is nothing short of fascinating."
Together with his wife Brittany, Buell has committed to giving back to organizations that help families affected by similar medical conditions. But ultimately, their son's well-being is their priority.
"Our main focus is keeping Jaxon happy and comfortable and doing our best to give him the best life possible," the dad said. "We know better than anyone else how precious his days are with us. We also keep a broader view, and no matter what happens in the future, we know Jaxon will add something of amazing value and inspiration to this world. He has already touched so many lives, and we could not be more proud."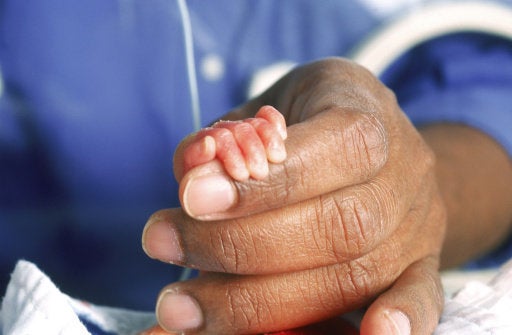 5 Reasons Why Preemies Are Completely Inspiring
Related