UPDATE: 12:09 p.m. - Several media outlets have raised questions about the authenticity of the passport story. The Huffington Post will update the post as more information becomes available.
If your child's a doodler, it might be a good idea to pack some drawing materials when you travel. Otherwise you might end up like this unfortunate dad, who reportedly got stuck in a foreign country after his young son got creative with a pen: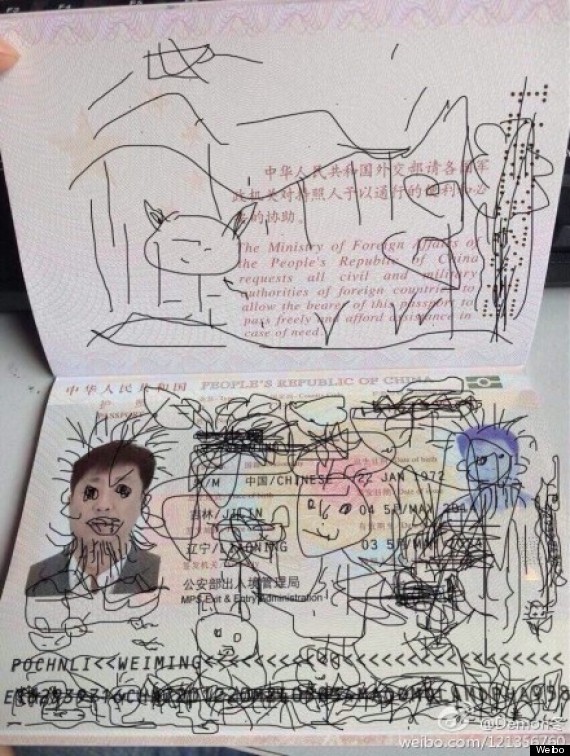 The photograph of the doodled passport -- together with a plea for help -- was originally posted on Weibo, the popular Chinese social networking site, Metro reported.