A hilarious dad in the U.K. has come up with a prank that's so good, it's scary.
In December, Martin Hughes of Manchester, England visited a hotel in London for a Christmas vacation with his 4-year-old identical twins, Poppy and Isabella.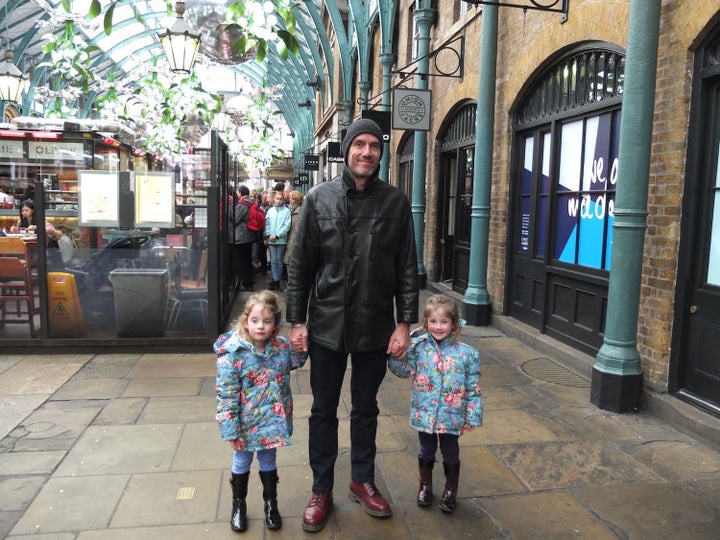 Noticing the dark hallways in the hotel, Hughes decided to make a longtime dream of his a reality.
"When [my wife and I] found out we were having identical twin girls, 'The Shining' popped into my head," he told The Huffington Post. "It's my number one film and that one scene of Danny turning the corner on his Big Wheel is a real moment."
In the film, Danny comes upon a pair of creepy twins in matching blue dresses. Hughes longed to recreate the scene with his daughters.
And with his twin daughters just old enough to stand still, he decided to dress them identically and place them in the hallway for some spooky pictures.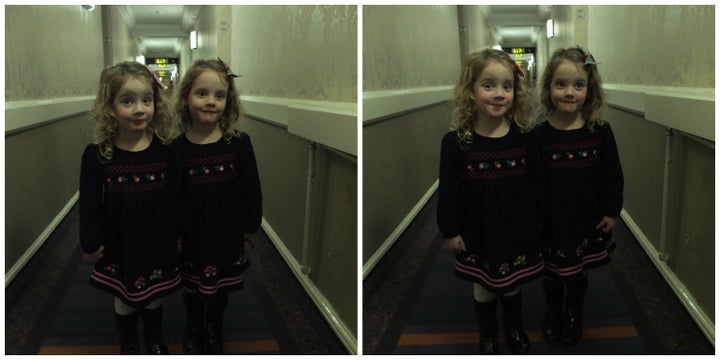 The shoot went so well that he decided to post the photo on Twitter, where it went viral, receiving over 19,000 likes and 6,000 retweets.
But snapping a few creepy shots of his kiddos was much more difficult than Hughes was expecting.
"Getting the twins to stand still, hold hands and look somber is impossible," he said. "It's like herding cats. Just asking them to look sad automatically makes them laugh."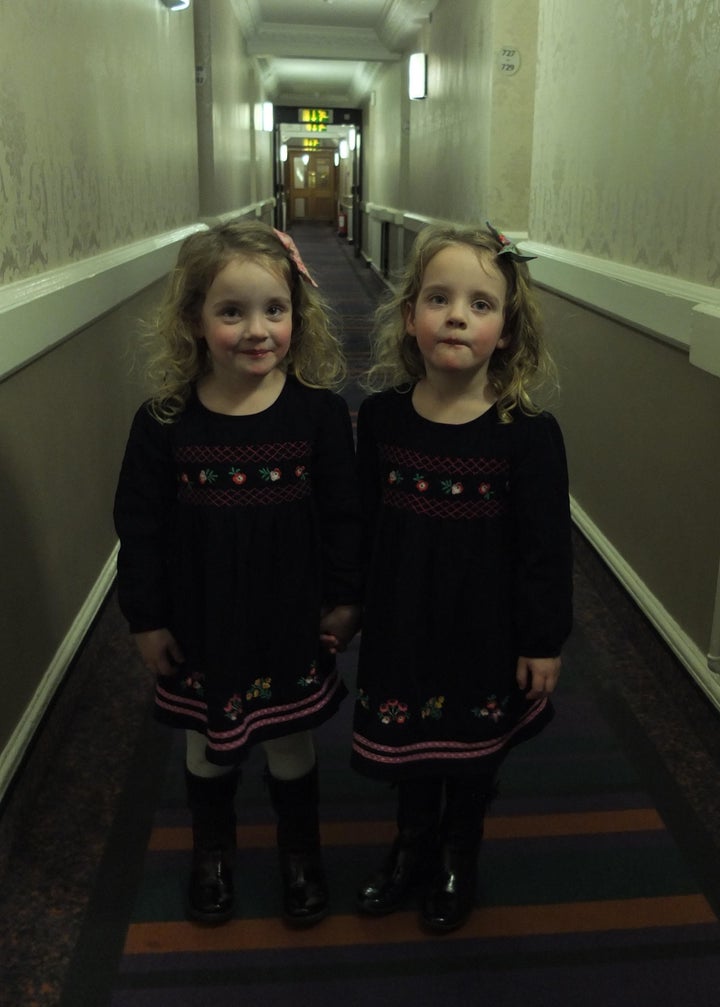 He also admitted that the girls had no idea what they were recreating, and just posed to make their pop happy.
"I've told them they have great power to make grown people cry if they pull this pose in a hotel hallway," said Hughes. "But they don't get it yet."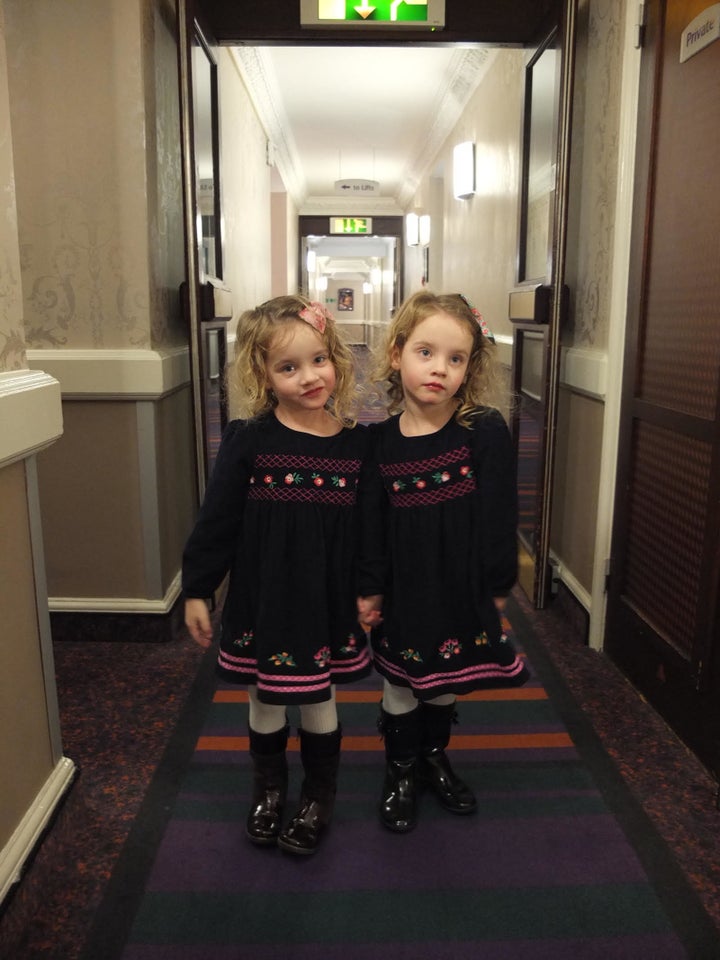 Hughes told HuffPost that he's pulled this prank a few times since the initial photo and unsuspecting passersby have gotten spooked.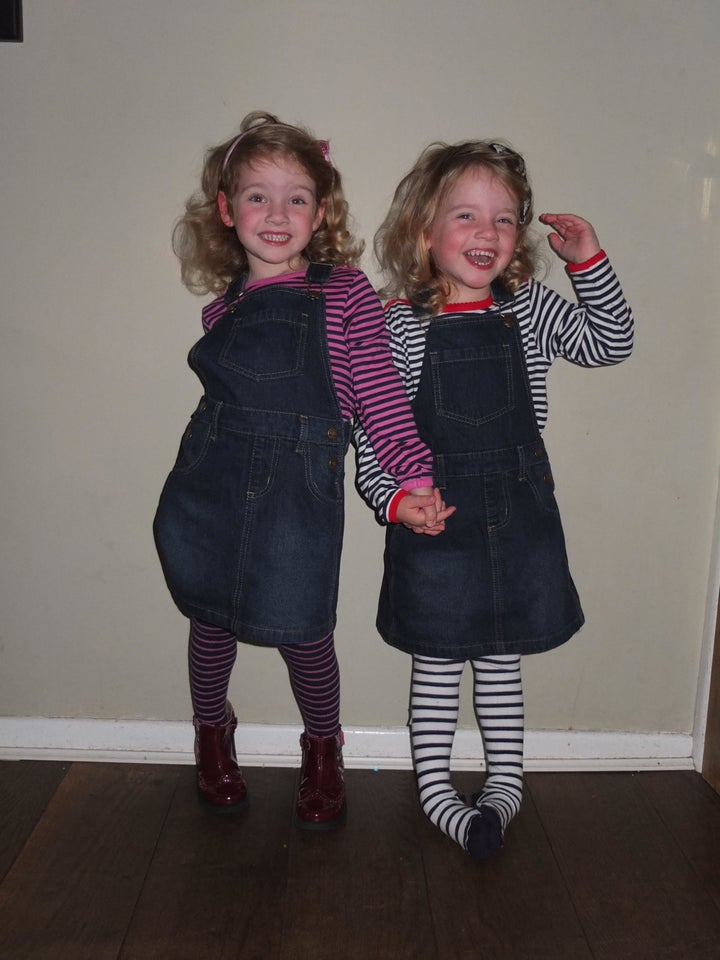 "People that have seen them have let out an 'Ohhhh!!' and stopped in their tracks not blinking."
He also admits that when it comes to pranking, the apple doesn't fall far from the tree.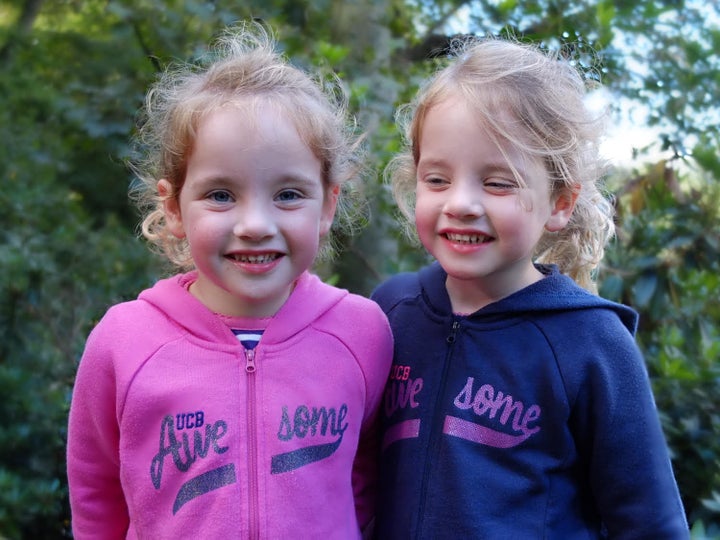 "The twins have started pranking us," he said. "We dress them in blue for Bella and pink for Poppy so we can quickly see who is who, but now they're swapping clothes and names, so we'll be talking to one of them and she's smirking and you start to realize that something's not quite right."
Related