A Seattle dad of three is improving lunchtime for kids he's never even met with a selfless mission.
As of Thursday afternoon, Jeffrey Lew has raised more than $25,000 on GoFundMe to erase the lunch debt, or debt students rack up when they can't afford lunch, in Seattle public schools. He's also already started new campaigns to cover the debt in the Tacoma and Renton districts.
Lew told HuffPost that hearing about schools shaming kids for not having enough lunch money sparked the idea for his fundraiser. He read about schools throwing out students' food and forcing them to clean in front of their peers for simply not having money in their lunch account.
"Seeing that, hearing about that, reading about that, it really just broke my heart," he told HuffPost.
Lew decided to start with schools in Seattle because he is a graduate of the city's public school district. His 8-year-old son also attends one of its elementary schools.
"I would hate for my son to experience something like that at lunch," he said.
After reading several stories about lunch shaming, Lew contacted his son's school to learn how much lunch debt existed and how the school handled situations in which a student couldn't afford lunch. On GoFundMe, he wrote that he then contacted the Seattle school district and learned the school lunch debt across the district totaled $20,531.79. He has now raised more than $25,000. He told HuffPost the school district agreed that the excess money will cover lunch debt students may accrue in the future.
Encouraged by the momentum of the Seattle project, Lew is now aiming to raise $20,800 to cover lunch debt for the Tacoma school district in Washington. He also is trying to raise $18,000 for the Renton school district, of which both his wife and brother-in-law are graduates.
Motivated by her viral tweet, many people began fundraisers and raised thousands of dollars to ensure kids had access to lunch at school.
For his fundraising, Lew has focused his efforts on a handful of school districts. He said he'd love for the schools to welcome students next school year with no lunch debt. He also has plans to further his efforts and help more students.
"Maybe we can get the whole state paid off," he said. "That would be kind of cool to do."
Before You Go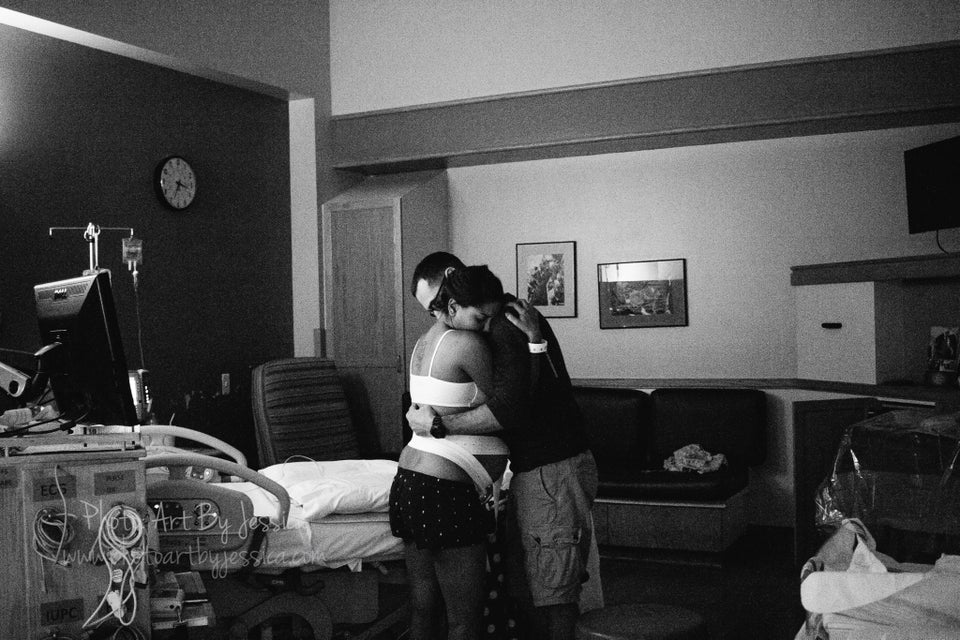 35 Gorgeous Photos Of Dads In The Delivery Room