There is a candid family memory my father likes to share: one of a young black man in the 70's stroller-pushing his daughter in the streets of Spain. Back then, Valencia was not so diverse and seeing a man babysitting was just as unusual.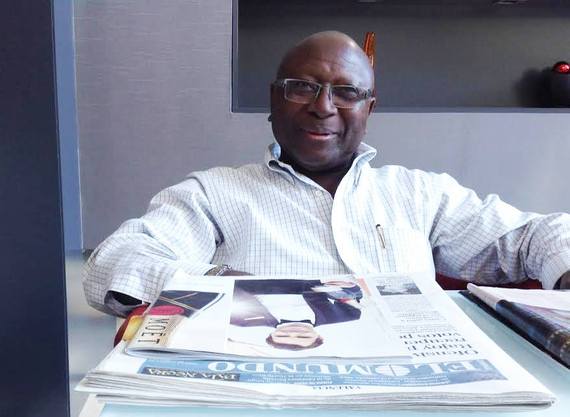 My father in all his glory.
At that time, my mother had just graduated from nursing school and was working full time. Indeed, I was introduced to paternity leave and having a stay-at-home dad way before it became a topic in modern-day society. My father brilliantly juggled bottles and diapers while completing his law and criminology studies until I went to kindergarten.
This unconventional lifestyle was the perfect formula to raise and inspire a girl for the 21st century! The process was not exactly fun, but looking back it was absolutely worth it.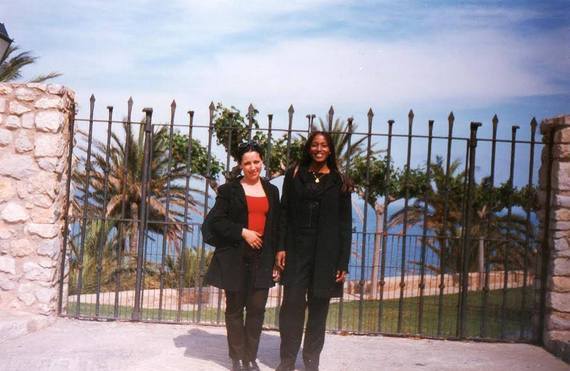 A 23 year-old Bisila Bokoko a year before leaving Spain for the USA
My life was very different from my classmates': video games, TV and any sorts of entertainment were totally foreign to me growing up. I had a very strict upbringing. My father and I did not have the strongest emotional bond.
"It's time for some serious reading." - When I turned 10, comics and children's books were taken off my shelves. My reading list was upgraded to advanced literature way beyond my years and understanding. By 12 years old, I indulged in Pan-african leadership and history books.
Having immigrated from Equatorial Guinea, my father made sure I embrace my heritage: "You won't go places if you don't know where you come from". Who knew that decades later I would be opening libraries across Africa and write my own book ?
As a teenager, I was rebellious and craved freedom. Freedom, the topic of so many heated arguments between my father and I. Eventually, I was allowed to experience "hanging out" with friends and such. Of course, my every move was highly monitored coupled with a non-negotiable curfew and an ongoing reminder of my position as the eldest of 3 siblings, the only girl at that. I had a huge sense of responsibility and was required to lead by example.
College and New York were my saving grace. It took my graduation to see pride on my father's face. We celebrated very hard on that day! In a way, we had both reached our goals: he had built his law firm from the ground up and we even worked together for a few months before I quit and left for New York as a business intern. 16 years and counting, I never looked back. The beauty of adulthood was to learn me success sometimes hides in failure and at the end of the day, winning really means trying.
It took distance to bring my father and I closer, the Atlantic to be exact. Today, he is my biggest supporter but still my toughest critic. I love my father because he is a man of faith, faith in himself and faith in me. Without him, I would have never become the fearless and successful "Bisila Bokoko", and for that I am grateful. Happy Father's Day Dad, now is YOUR turn to read !