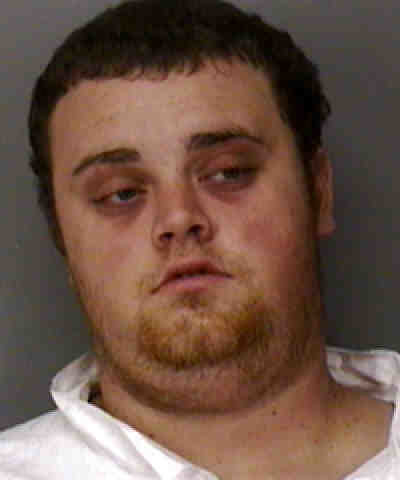 A Florida man is accused of killing his newborn son because the child would not stop crying while he played videogames.
Jacob David Hartley, 20, admitted to authorities that he shook the 3-week-old boy last Thursday afternoon before going to work, the Polk County Sheriff's Office said in a statement to The Huffington Post.
Hartley admitted to police that he used both hands to throttle Colton D. Hartley who cried during his dad's Xbox session. The baby's alleged injuries were only discovered hours later by his mother Amber Newton.
Police said that Hartley returned to his Lakeland home after stocking shelves at Sam's Club and played video games until approximately 4:00 a.m. on Friday. That's when the infant woke up crying. Newton prepared a bottle while Hartley held his son, according to news reports.
Hartley allegedly fell asleep holding the infant on his chest. About two hours later, Newton discovered her son "unresponsive and bleeding from his nose and mouth," according to police.
"The infant was transported to Bartow Memorial Hospital where he was pronounced deceased," according to the sheriff's office statement.
Hartley told police that he used both hands to shake the boy during a video game session prior to leaving for work, the Orlando Sentinel reported.
Detectives also discovered that the father shook the child on a previous occasion approximately one week prior when the boy also would not stop crying, according to NEWS-13.
Hartley is charged with aggravated manslaughter of a child and aggravated child abuse.
Popular in the Community