A Pennsylvania dad is showing the world what an "authentic" family portrait looks like.
Jeff Frandsen posted a funny photo (below) from his family's holiday card shoot on Reddit. As you can see, posing with his 10-month-old daughter and pet goldendoodle came with some challenges.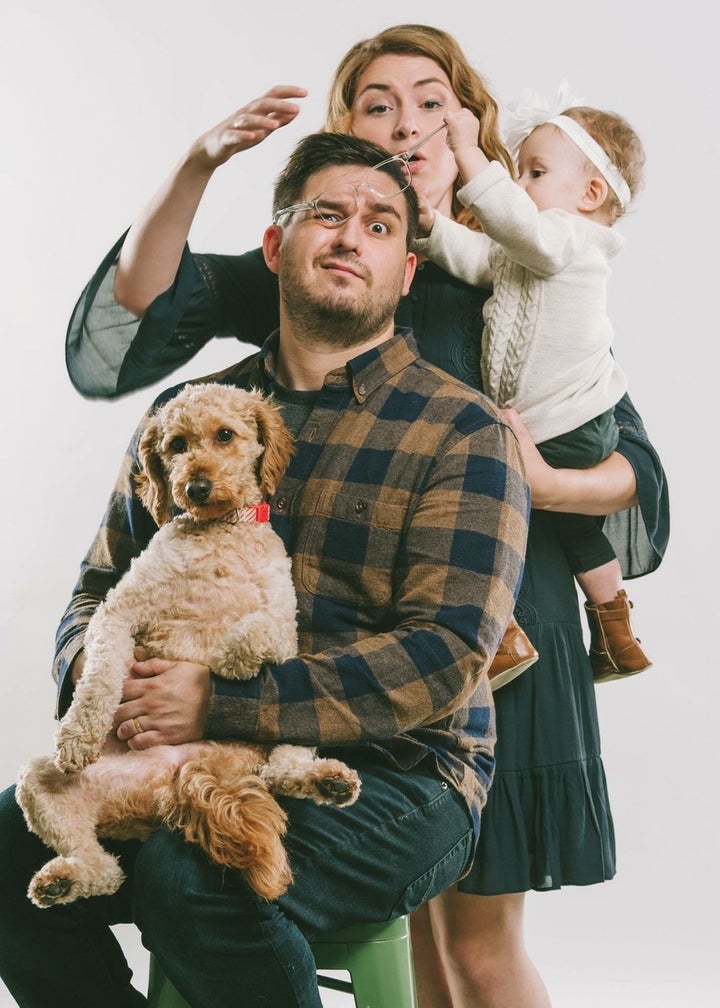 The dad, who also works as a photographer, captioned the post "An authentic family portrait."
Frandsen told The Huffington Post that his friend and fellow photographer, Sam Interrante, took the photo during their studio shoot in Lancaster on Monday.
"The image was totally spontaneous!" he said. "My daughter Emerson has an affinity for grabbing my glasses, and because of her being slightly behind my left shoulder ... I didn't see her reaching!"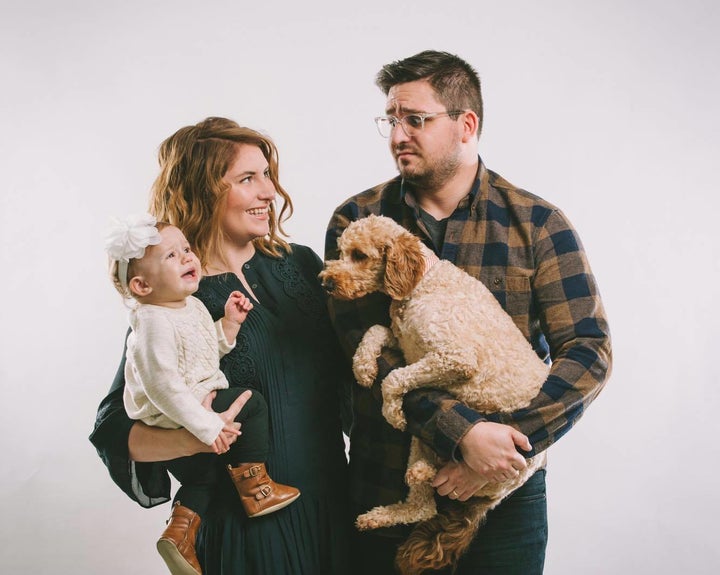 He added that his wife Liz tried to interfere because she knew he literally had his hands full holding their dog, Frankie. "I had no protection against our spectacle-snatching daughter!" the dad joked.
Frandsen said they ultimately didn't choose the hilarious action shot for their Christmas card and instead opted for a more "traditional" photo.
"This year, I wanted to go for a mix between Norman Rockwell and American Gothic," he explained. "I was imagining a serious-looking, straight-faced photograph to use for our Christmas card."
Below is the final photo they selected.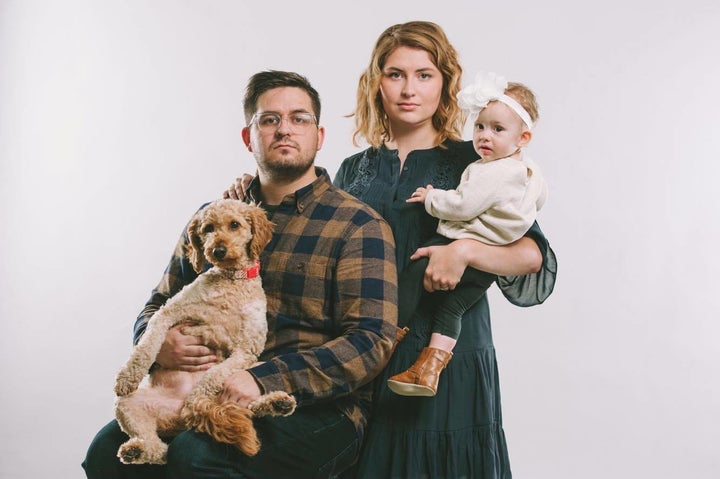 He added, "I also wanted a photo that show's Emme's face, since this is our first card with her."
Frandsen told HuffPost he showed the funny outtake to loved ones, who got a real kick out of it.
"I wanted to share the image with Reddit because the laughs and joy it was bringing to my friends and family was something I wanted others to experience," he said. "It's been a crazy few weeks around this country, and a goofy family photo can only put a smile on one's face, right?"