When Ryan Dunlap took his 1-year-old daughter Poppy on her first ride at Walt Disney World, the experience seemed to go off without a hitch.
"I thought she was doing great!" he told The Huffington Post.
But after seeing Poppy's face in the in-ride photo later that day, Dunlap realized the adventure didn't go as smoothly as he'd previously thought...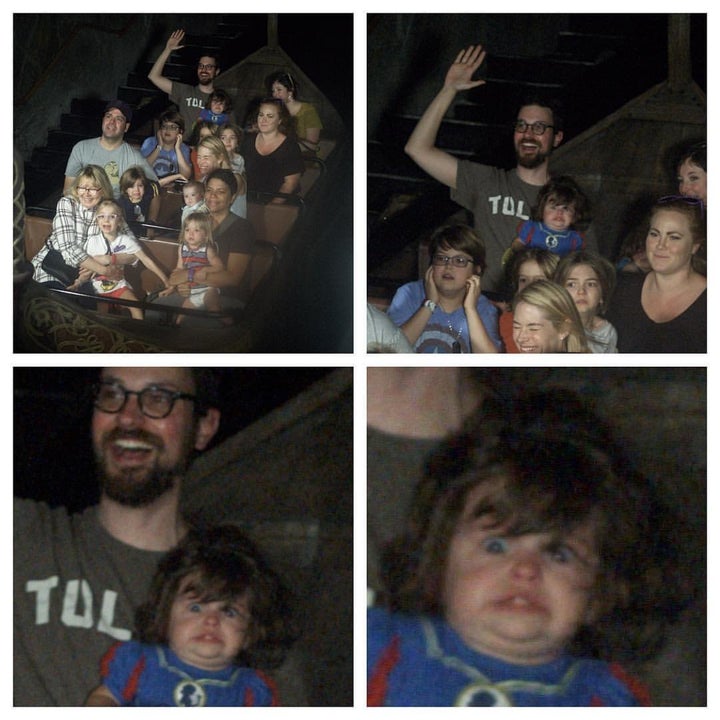 The Tennessee-based dad posted the epic photo on Reddit, where it quickly went viral. His caption read, "I enjoyed my daughter's first Disney ride more than she did."
Dunlap told HuffPost the photo was taken on Epcot's Frozen Ever After ride on Nov. 30.
"There's always a little bit of trepidation on taking your child on their first ride, but this was an all ages ride and there wasn't even a restraint on the boat ― so I figured it was a lazy river sort of ride where you look at 'Frozen' characters," the dad explained.
Looking back, Dunlap recalled the exact moment the photo was taken. "Poppy is usually very relaxed, so she was just looking around at everything," he said. "Then we came to a dark part of the ride, and I guessed there would be a photo moment, so I lifted my arm for the photo. Usually when it's dark, she opens her eyes really wide, and I think that ― mixed with the camera flash and sudden acceleration for the small drop ― created that face."
The dad said his daughter gave a "little cry of surprise" at that moment but was completely fine less than a minute later.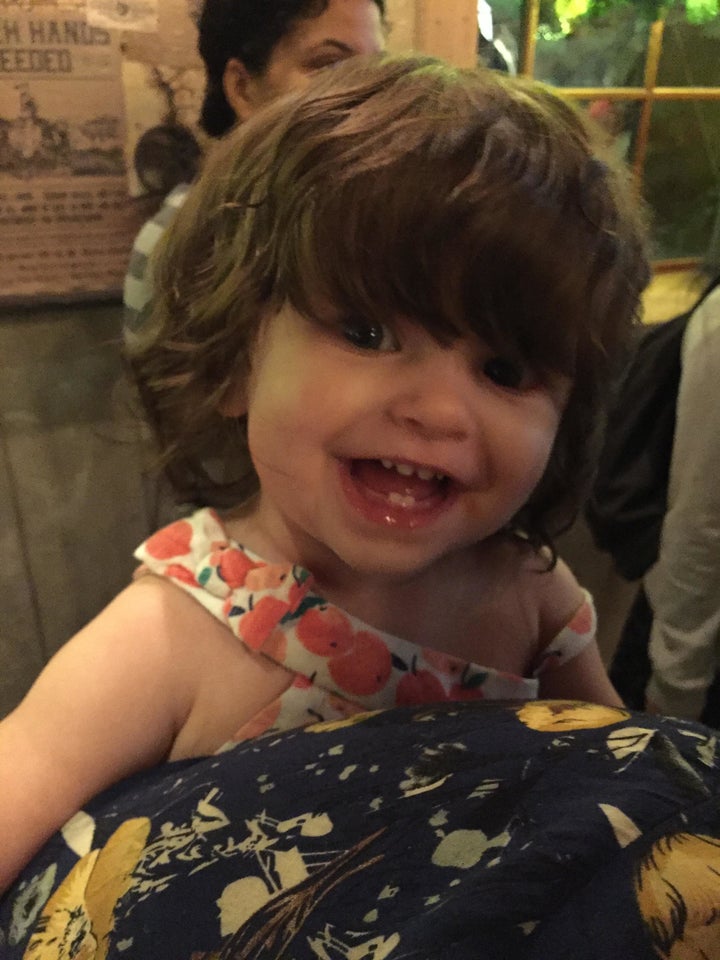 Dunlap didn't see the in-ride photo until that evening, when family friends who joined them on the ride spotted it on their Disney World app. "We couldn't stop laughing at the face she made," he said. After Dunlap and his wife shared a collage of Poppy's reaction on Facebook, friends urged them to post it on Reddit.
"I hoped people would find it as funny as we did," the dad explained.
Dunlap said he monitored the Reddit comments closely in case "things got ugly" but was pleased to find most people loved the picture. Still, there was some skepticism.
"A lot of comments I saw were about how it looked like she was wearing a wig, but she's had two haircuts already and was born with a crazy amount of hair!" he attested. "The next day I made sure to post a regular picture of Poppy so people could see that she's normally a beautiful little smiley girl with a massive head of hair."
At just 12 months old, Poppy is a little too young to appreciate the humor of the photo, but Dunlap said he looks forward to sharing it with her in the future.
"Overall, I think it will make for a fun family story that we can tell her that she was Internet famous for a day," he said.
And, who knows? Maybe they'll try to recreate it when she's older!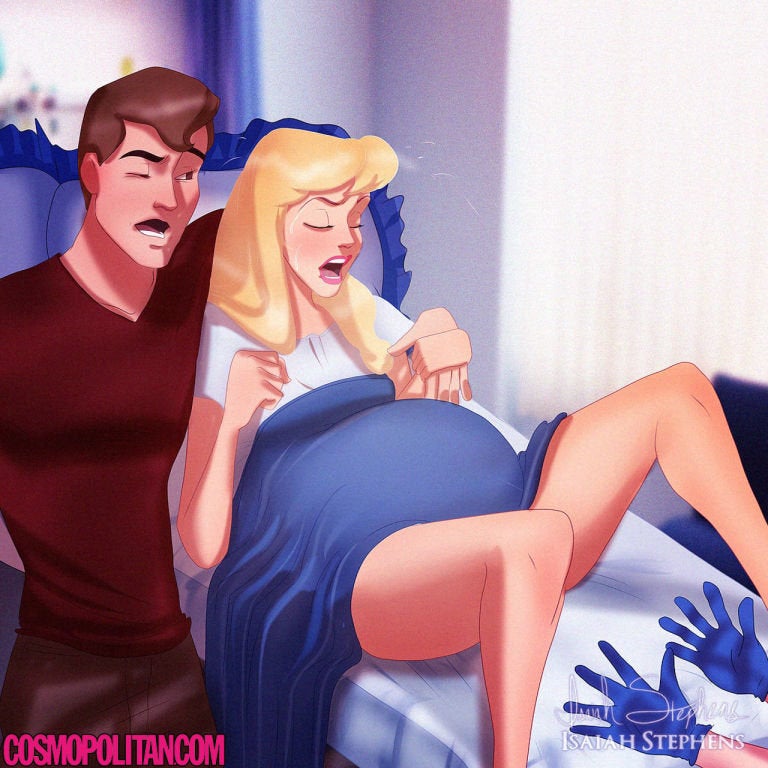 What Disney Princesses Would Look Like As Parents