A creative dad gave his daughter a Valentine's Day surprise she'll never forget.
Photographer and father of two Josh Rossi transformed his 3-year-old daughter Nellee into Belle from "Beauty and the Beast" for a fun themed photo shoot.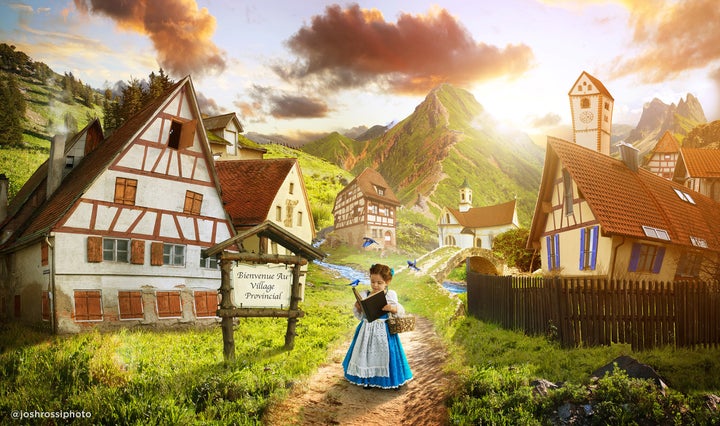 "Anything Disney is so magical and amazing," Rossi told The Huffington Post. "I loved the 'Beauty and the Beast' movie when I was a kid because of the love they both shared."
The dad has a tradition of organizing photo shoots for Nellee for holidays, birthdays and other special occasions. In the past, she has dressed up as Wonder Woman and Little Red Riding Hood.
Nellee has been excitedly awaiting the new live action version of the movie, so Rossi decided Belle would be the perfect character for a shoot around Valentine's Day.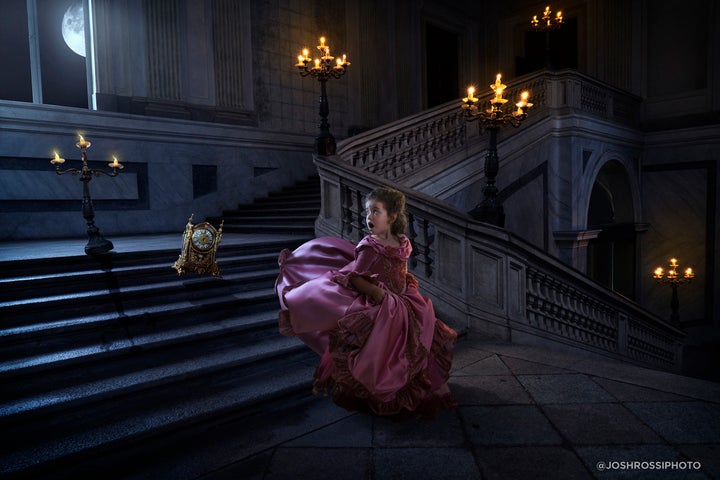 The whole process took about a month. While on vacation in Europe, Rossi took photos to serve as the backgrounds, including a shot of Neuschwanstein Castle in Germany, which was reportedly the inspiration for the famous castle in Disneyland. Costume designer Ella Dynae made custom dresses for Nellee.
On Valentine's Day, the dad presented Nellee with the finished product and gave her a special print of one of their photos.
"She loved the print I gave her so much!" said Rossi. "She kept jumping up and down and kept smiling. She also couldn't stop looking at the full series of images. Right after I gave her the print this morning, she started singing the songs from the movie."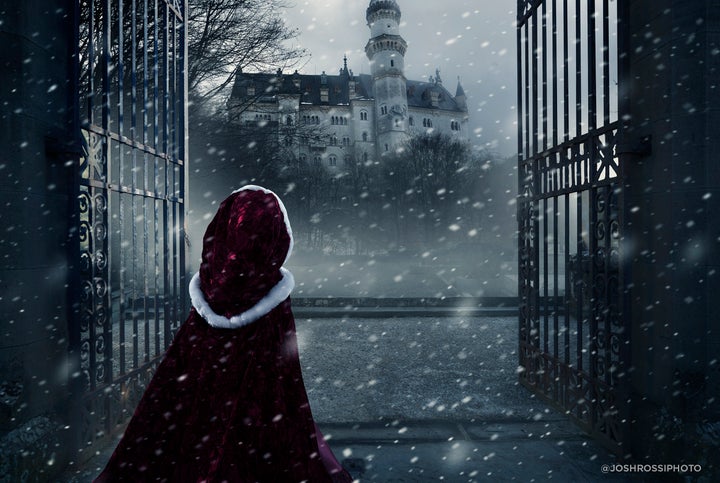 Rossi said he loves having the opportunity to create something with his daughter based around a story they both love.
"As parents, usually we are just playing games our kids like," he said. "This time we play a game we both truly love ― which is taking magical pictures together."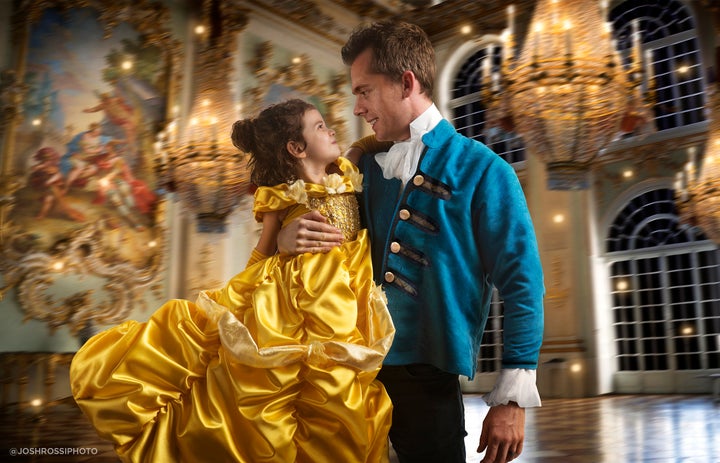 He added, "My wife loves it too. She booked all of the locations in Europe for me and got the costumes and whatever else we needed. It's sort of a family event."
The dad hopes other fathers will appreciate the project as well. Said Rossi, "I honestly hope that dads will get inspired to spend more time with their daughters and find something they can do together to connect."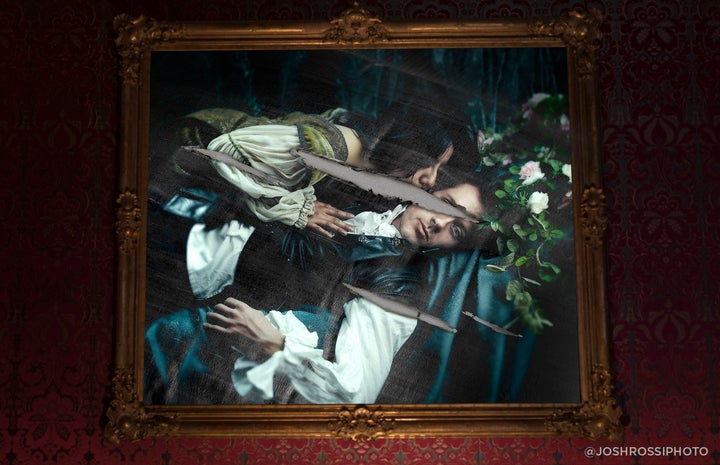 Before You Go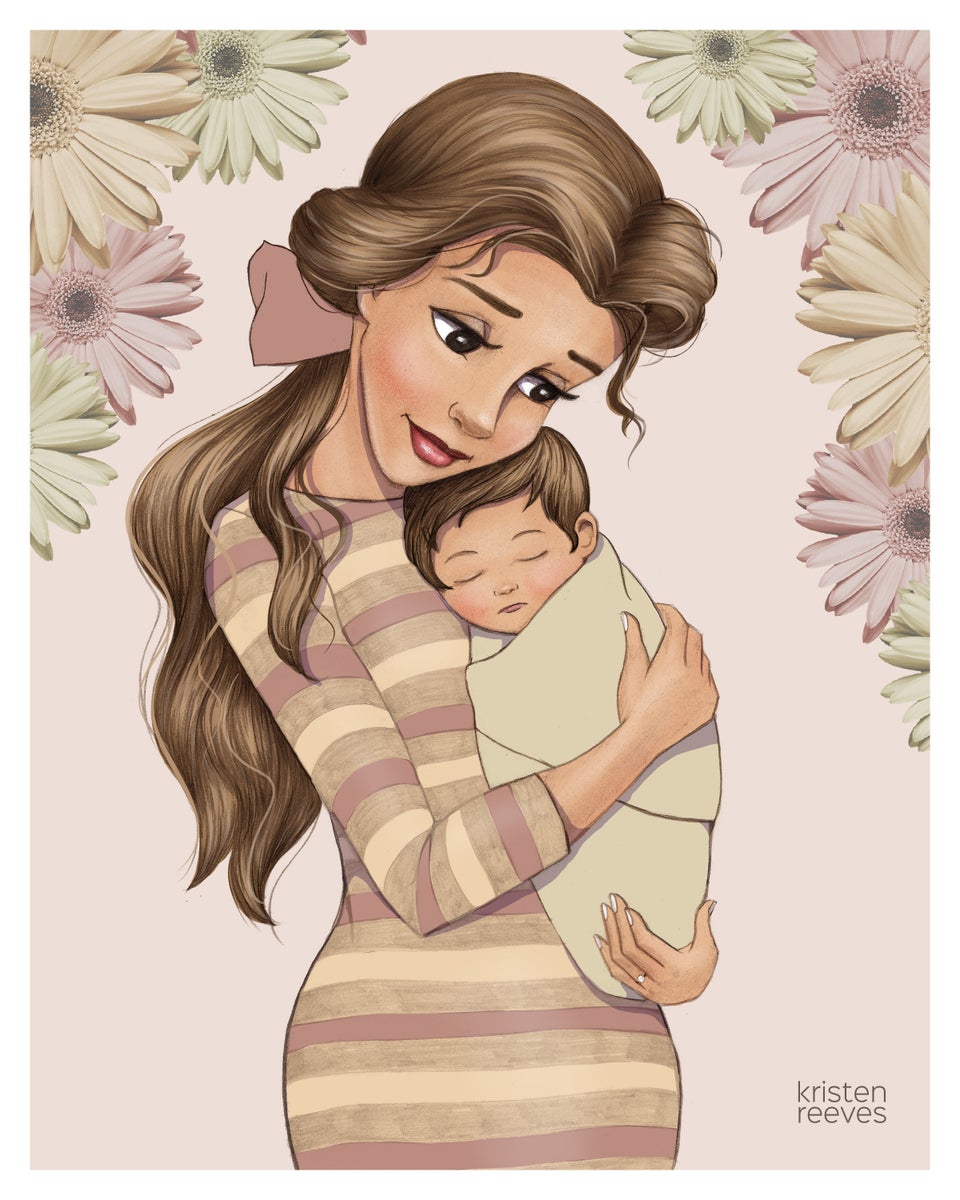 Disney Princesses As Moms