Dad-to-be Keevis Tabb made his girlfriend's baby shower one to remember.
During the party, Tabb got up in front of family and friends to tell the story about how he and Stevenson met back in 2012. He came across her profile on Instagram and right away, knew he wanted to get to know her. They connected via mutual friends in her sorority at The University of Alabama and his fraternity at Stillman College, both located in Tuscaloosa.
"When I first saw her, it was the first time in my life I was speechless," he said in the video. "It was a little awkward. And that's how I knew then that I wanted her one day to be my wife."
Through tears, Tabb took Stevenson's hand, got down on one knee and officially popped the question.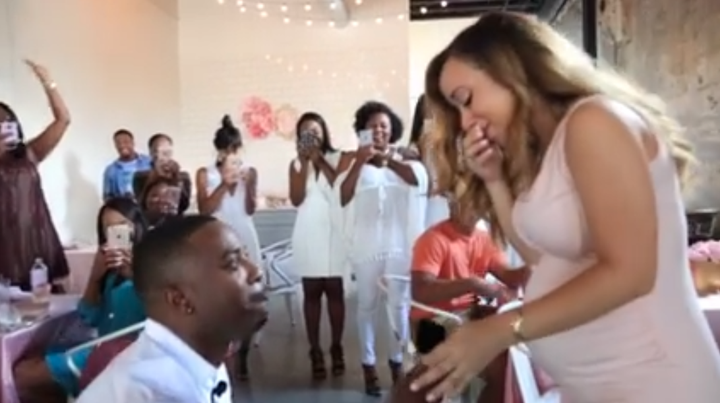 "Four years and 24 days ago I asked you to be my girlfriend," he said. "Four years and 24 days later, I'm asking you to be my wife."
The sweet words were met with loud cheers from family and friends.
"I knew she was the one because she made me believe in love at first sight," Tabb told The Huffington Post. "I knew that I wanted to marry her because she made me want to change for the better in every aspect of life."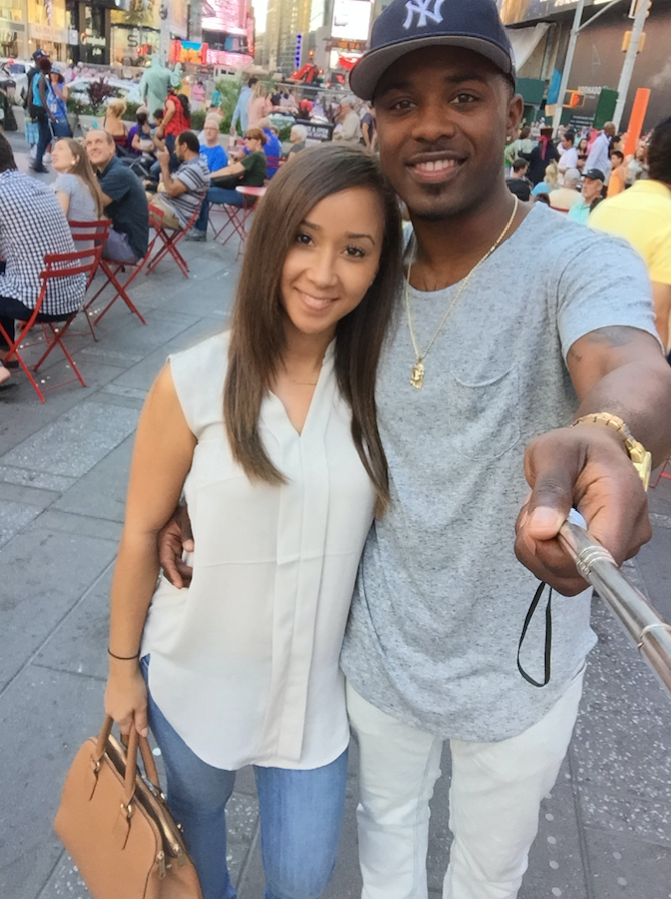 Initially, Tabb was planning to propose during a trip to New York City with their families before they even found out they were expecting.
"I originally wanted to propose to her under the Brooklyn Bridge alongside both of our mothers," he told HuffPost. "We canceled the trip and had the baby shower that weekend instead. I chose to propose to her at the baby shower because I knew most of our family and friends would be there to share the special moment with us."
Watch the sweet proposal unfold in the video above. And best wishes to the happy couple!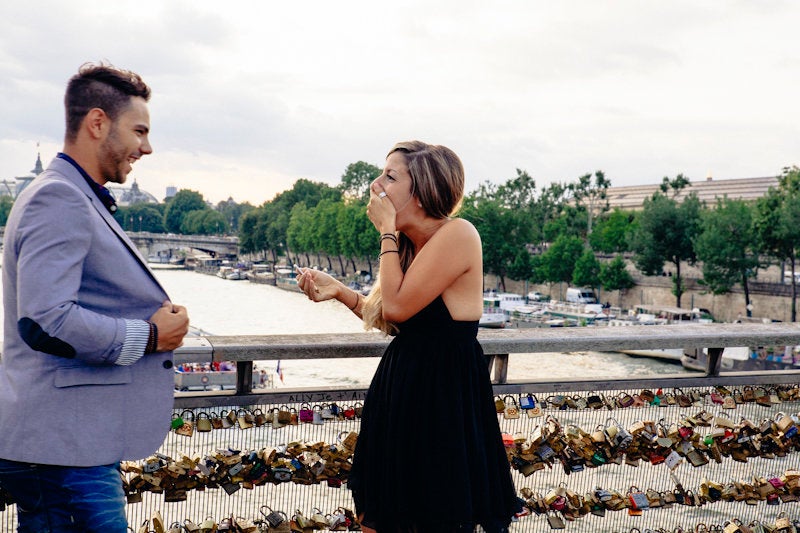 Surprised Proposal Reactions