When Belgian graphic designer Lukas Costeur became a dad in November, he soon found a way to channel his creativity into adorable bonding with his son Felix.
Every night, Costeur uses Snapchat to transform his newborn into different pop culture icons -- from action movie heroes to historical figures to beloved cartoon characters.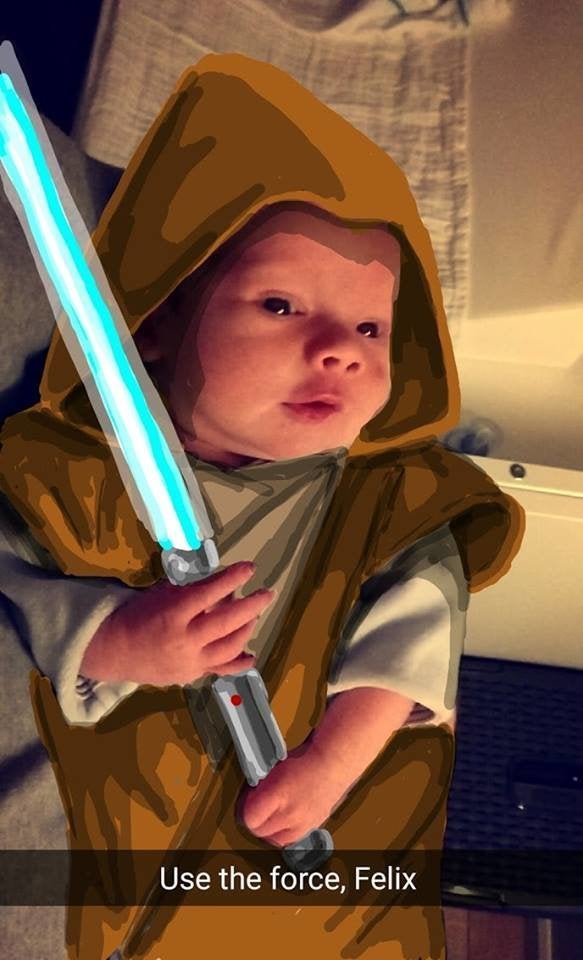 "After he's fed, he likes to fall a sleep in our arms," the dad told The Huffington Post. "Sometimes this can go quite quickly, but usually he is still awake an hour later, responding to all kinds of stimuli."
That's when the dad gets to drawing on Snapchat photos, "each with a different character and adventure, so he can safely dream away," he said.
Costeur shares his drawings on Tumblr and Facebook under the name "Snapdad." He's created over 50 Snapchat illustrations, so far.
The new dad says he plans to continue the series for the foreseeable future... "as long as the extreme fatigue doesn't take over."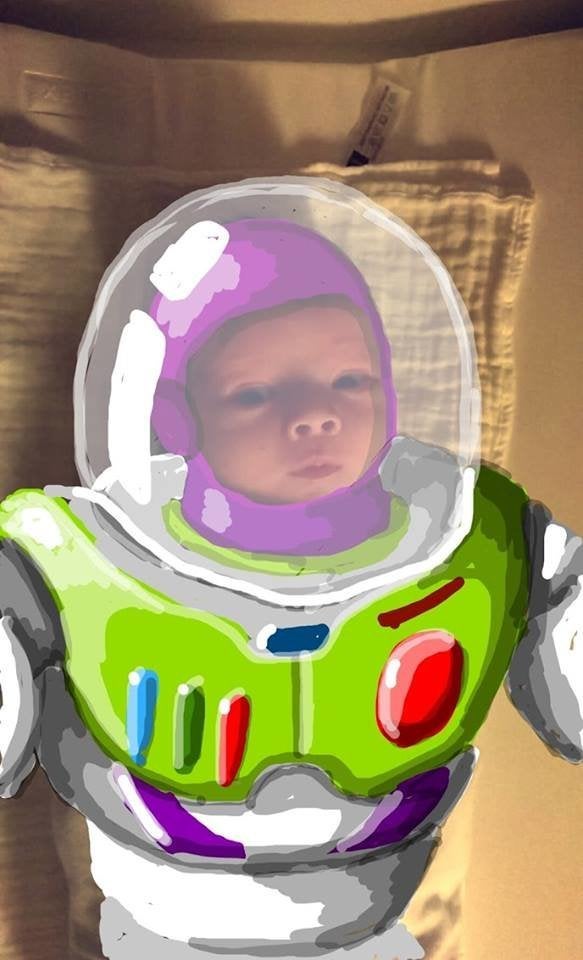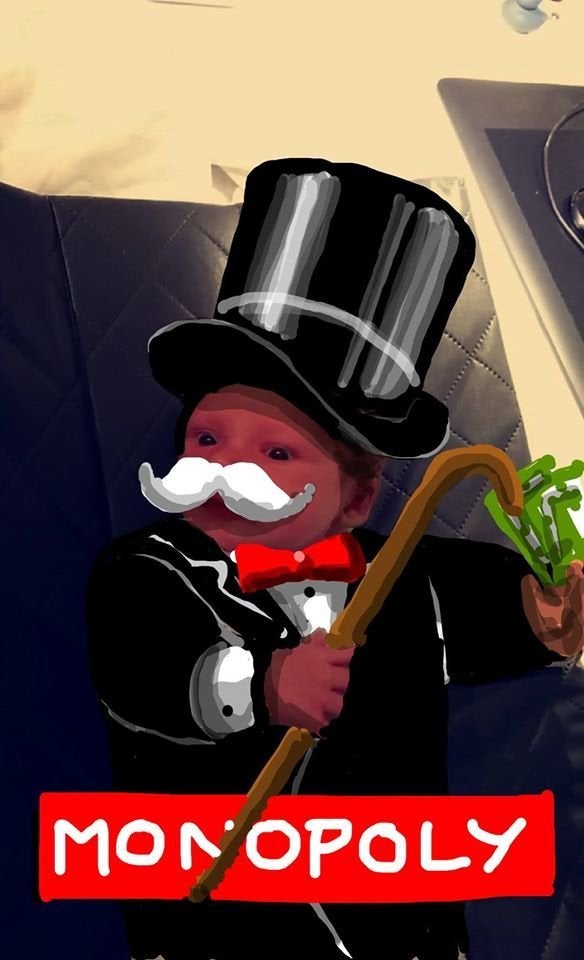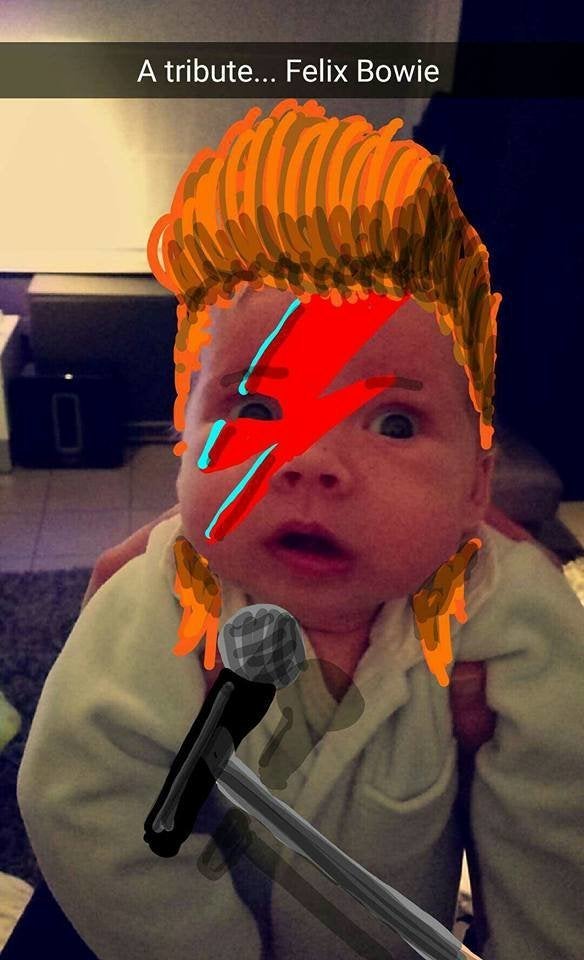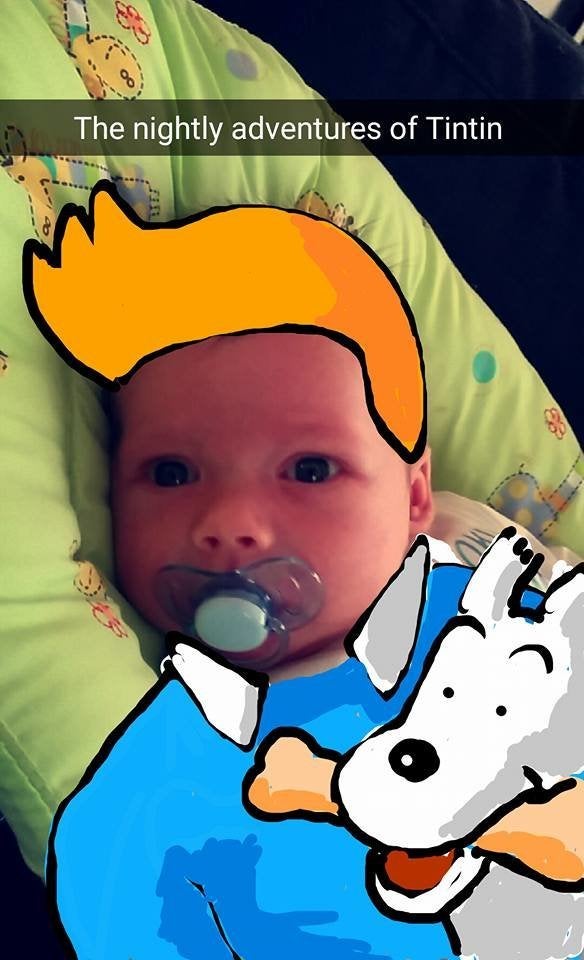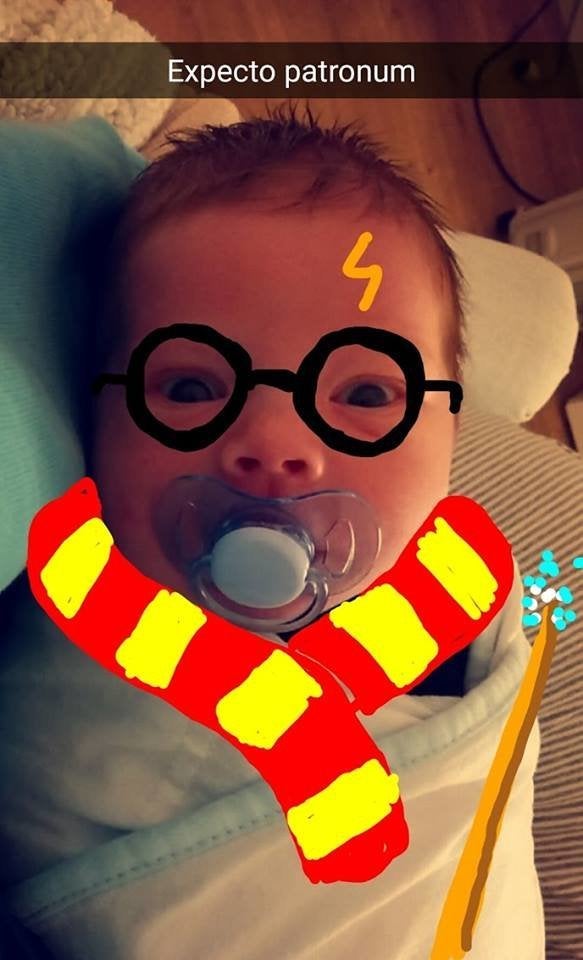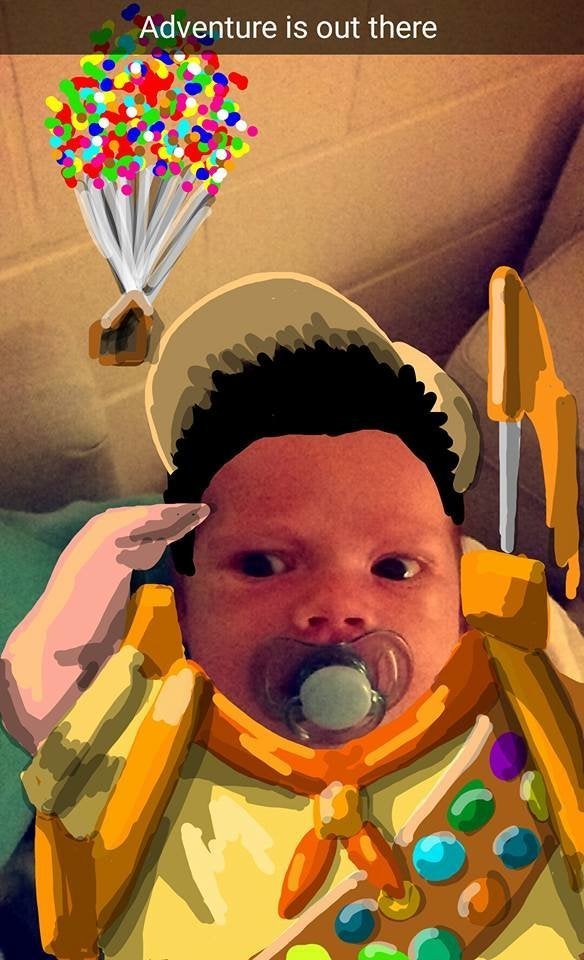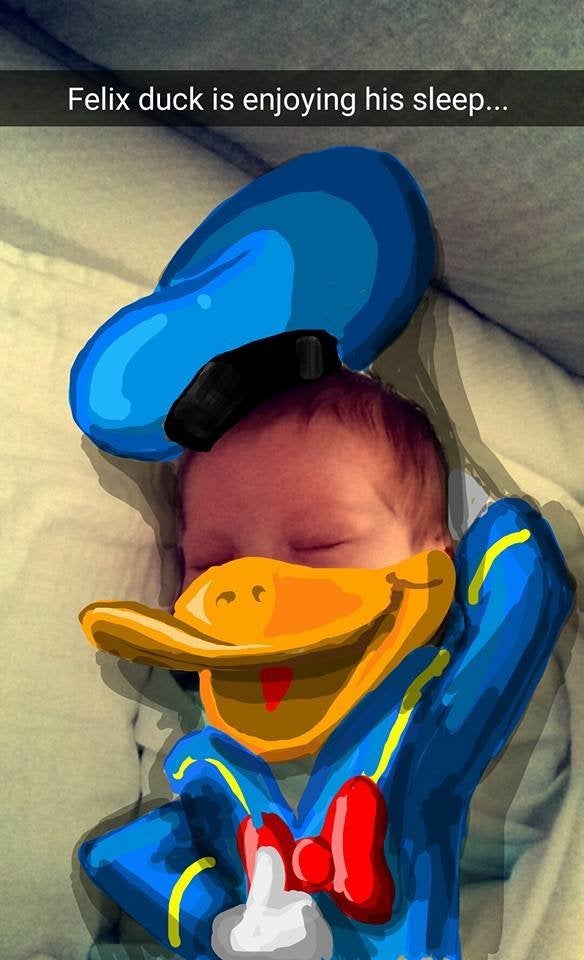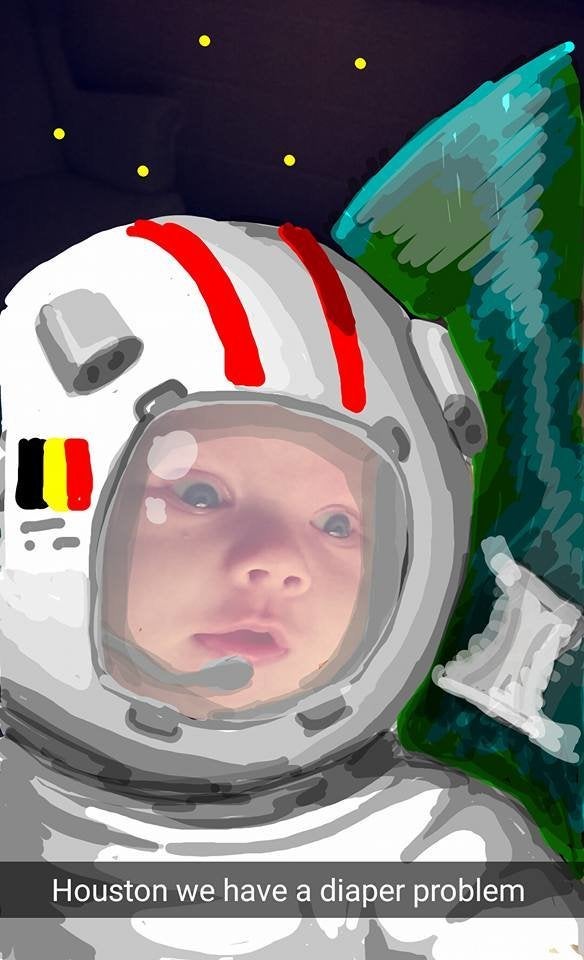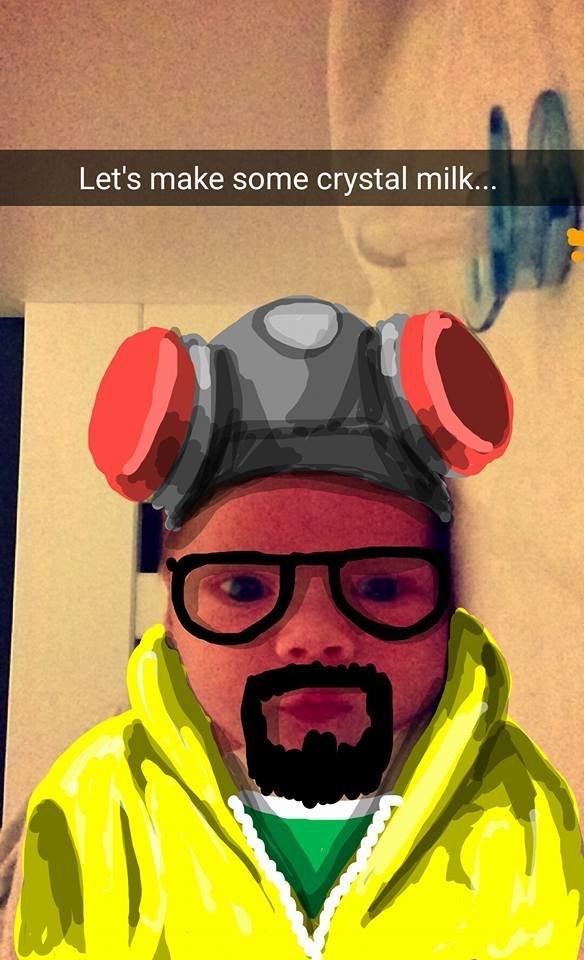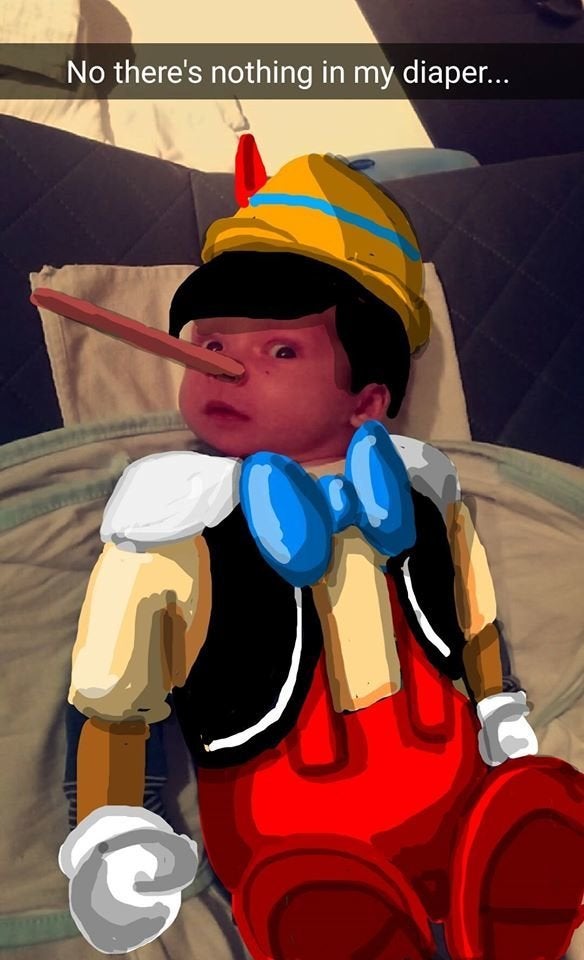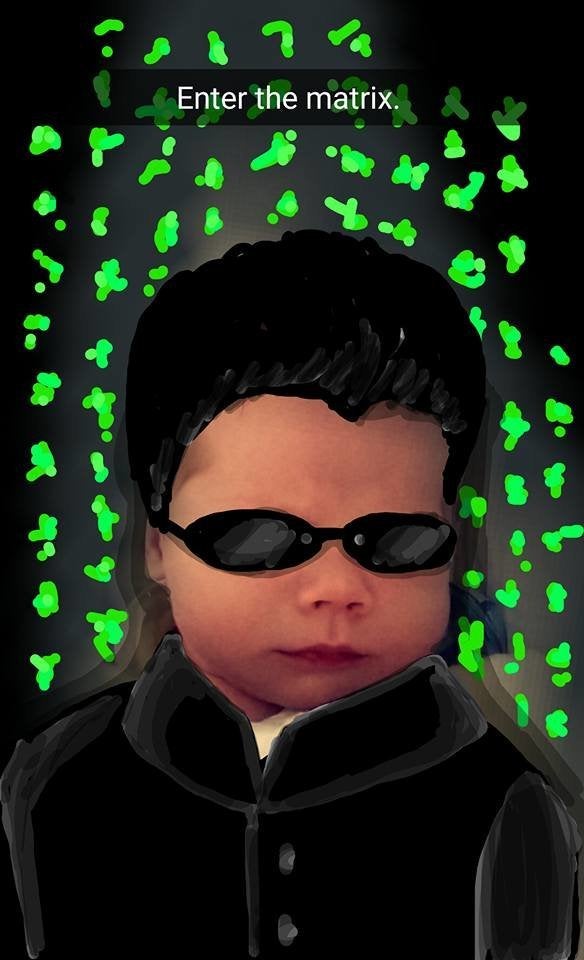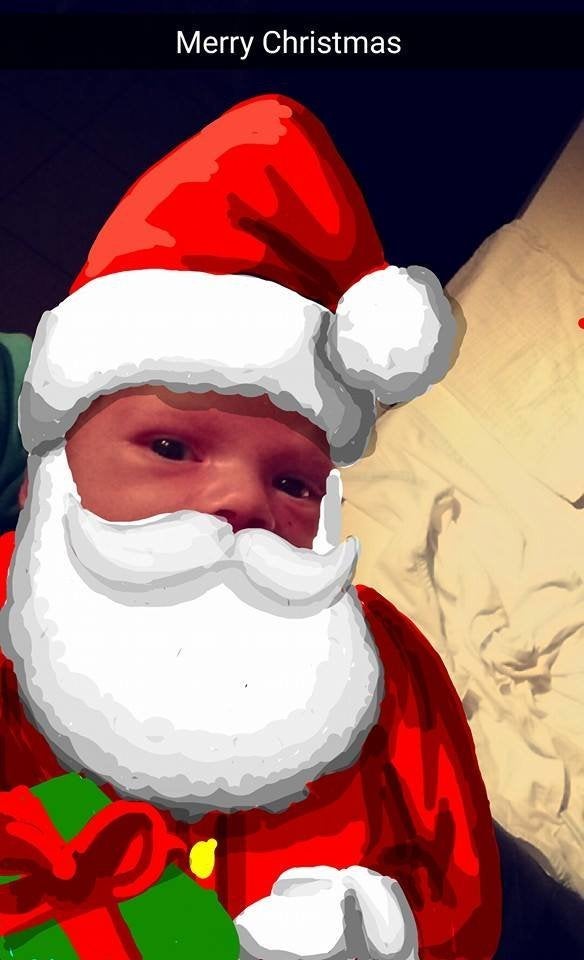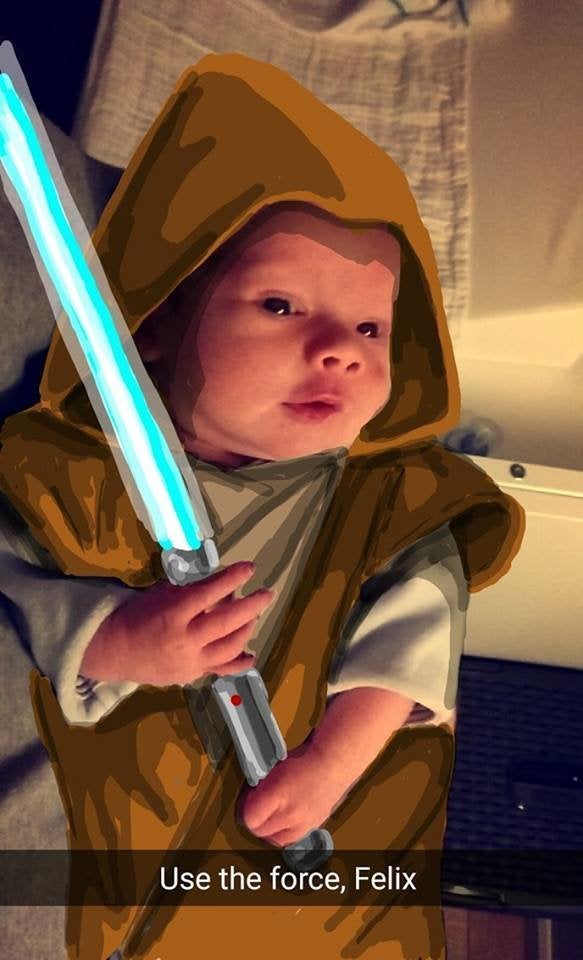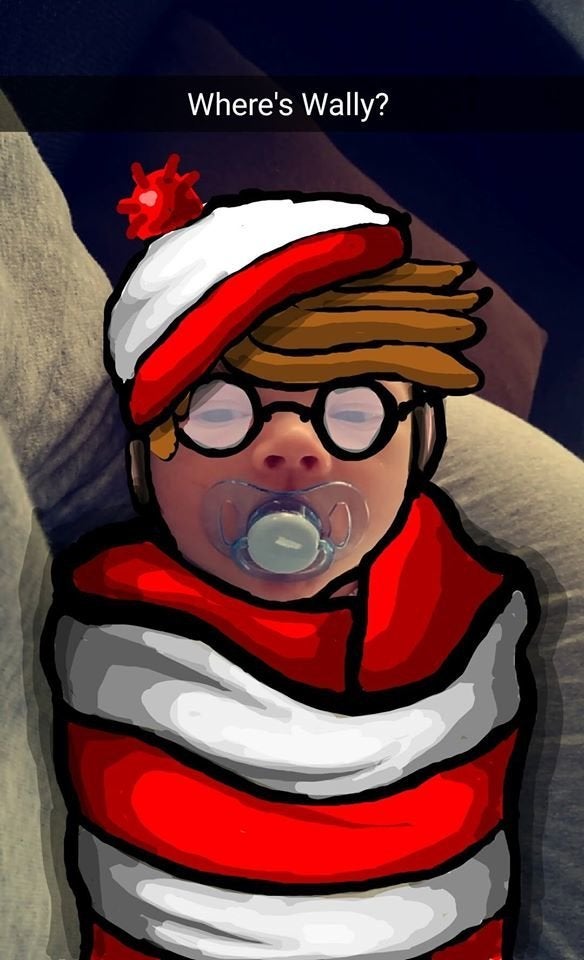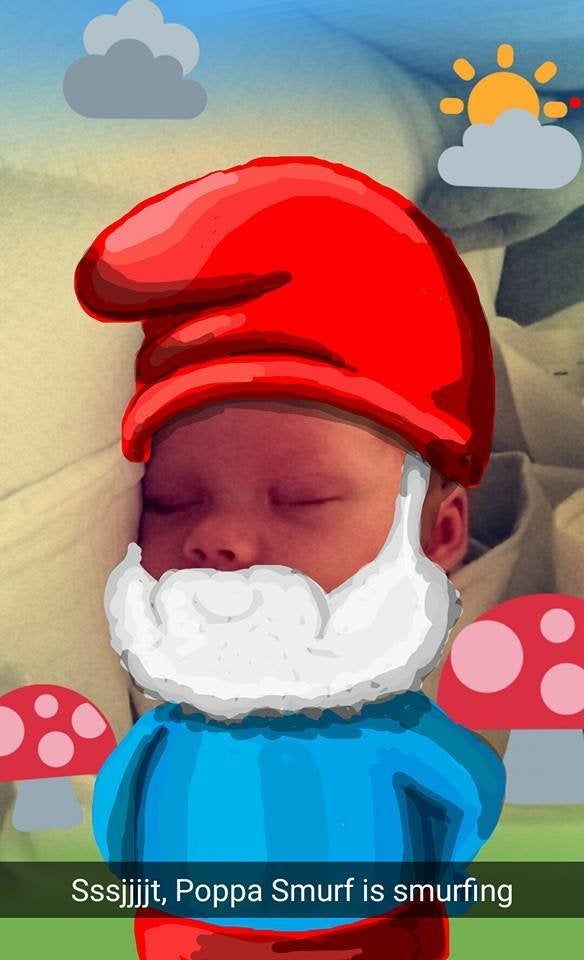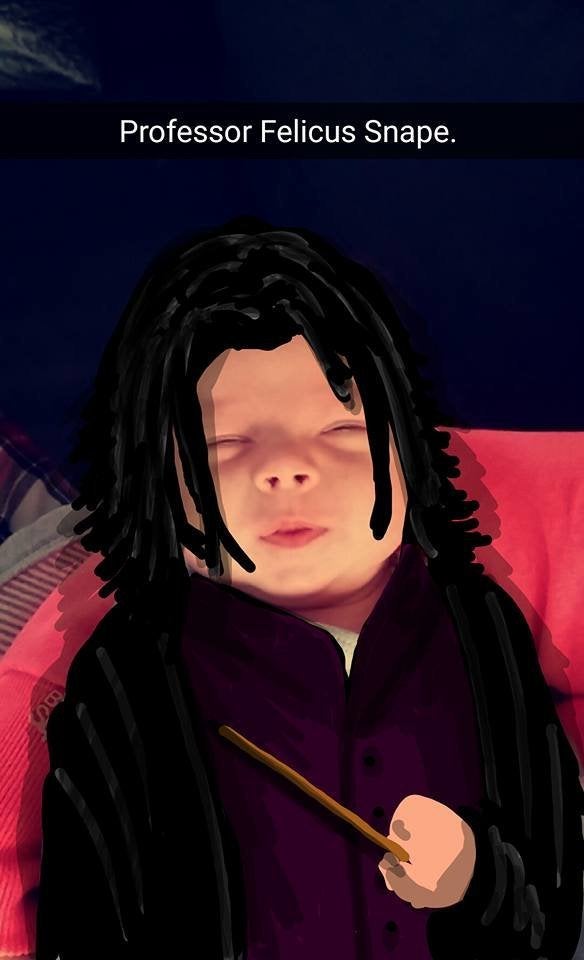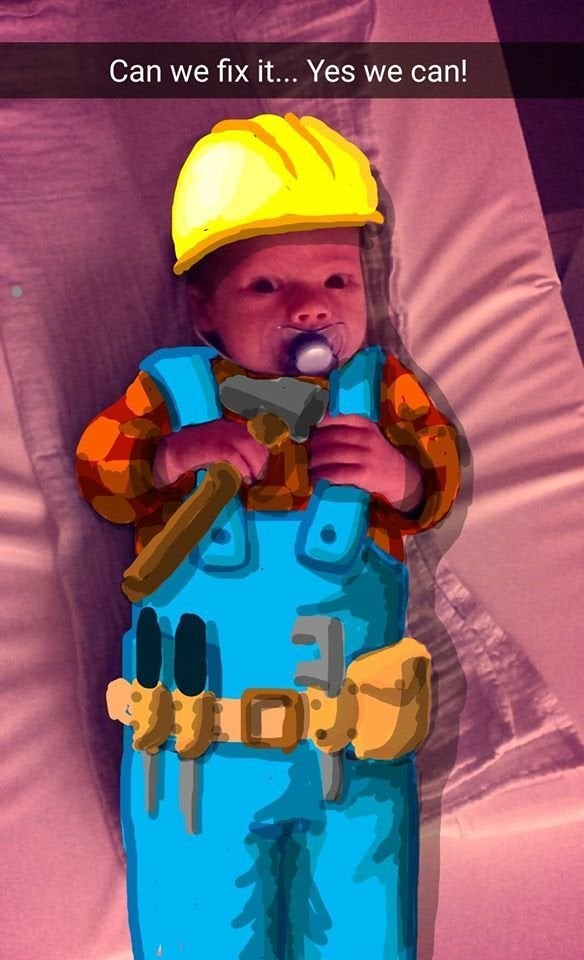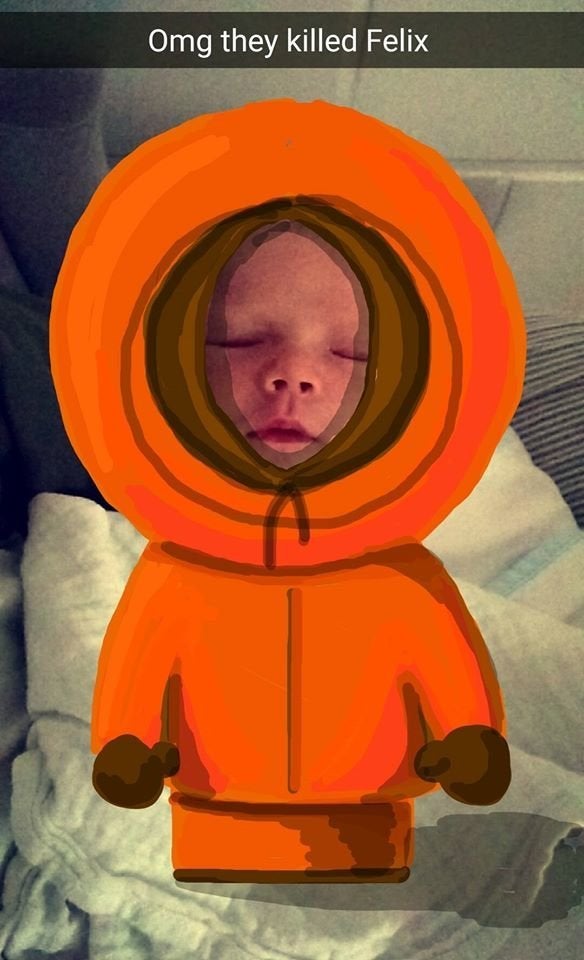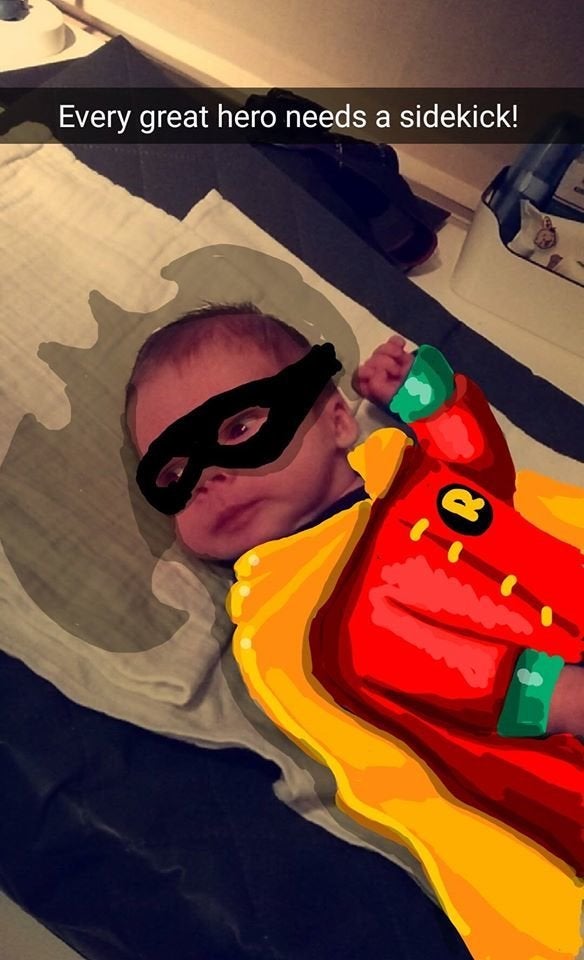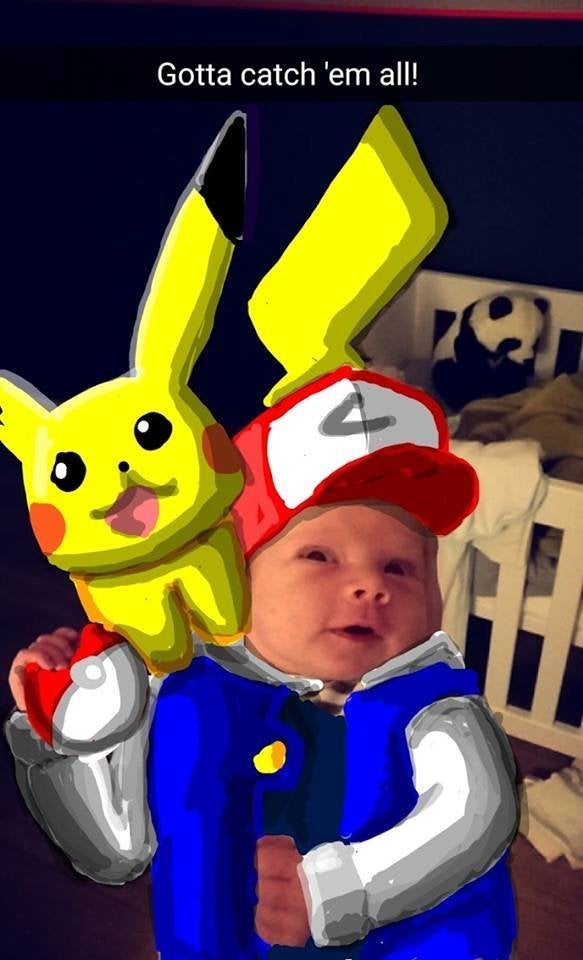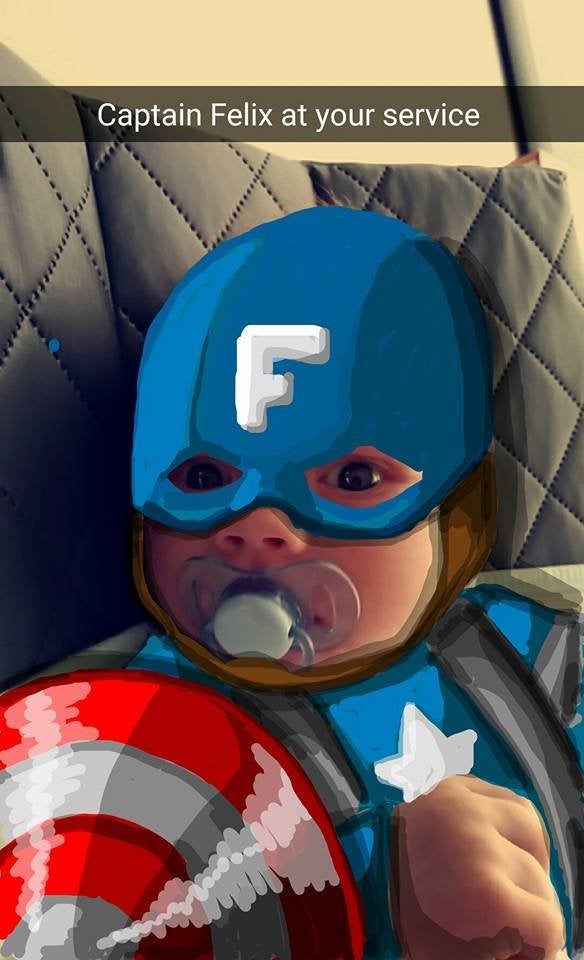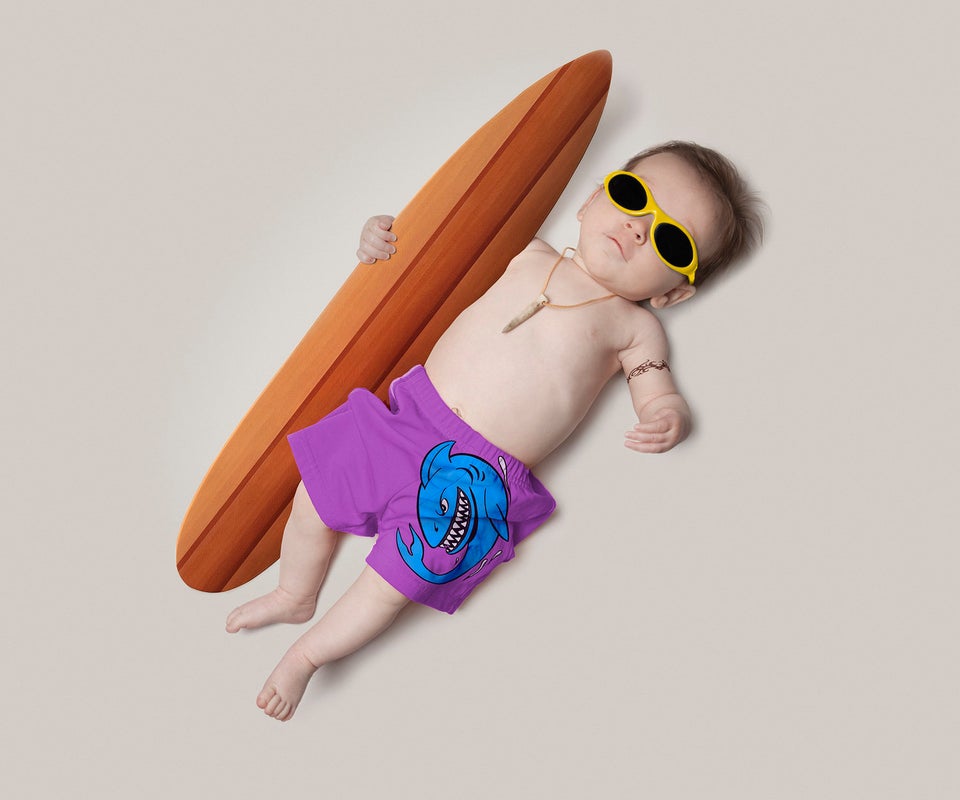 Babies Dressed Up As Adult Careers