Tom's 13-year-old son, Tommy, has been diagnosed with cerebral palsy, epilepsy and autism, and is nonverbal. This year for the spooky holiday, Tom and his friends built on Tommy's wheelchair to make it look like one of the dragons from "Game of Thrones."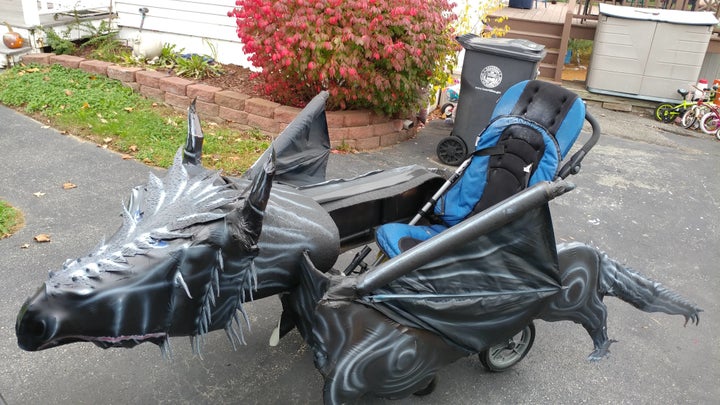 "He really likes the action in 'Game of Thrones,'" Tom told HuffPost. "He seems to really like cartoons with dragons. I really believe this is his favorite time of the year when he gets to be the king of the neighborhood."
Tom told HuffPost that the costume took about 50 hours. He and his friends typically start with the frame, which is made from PVC pipe, and try out different setups to see what will work best.
"We have no blueprints," Tom said. "It really is just my friends and I having a good time trying to figure out how exactly we are going to turn a wheelchair into a dragon."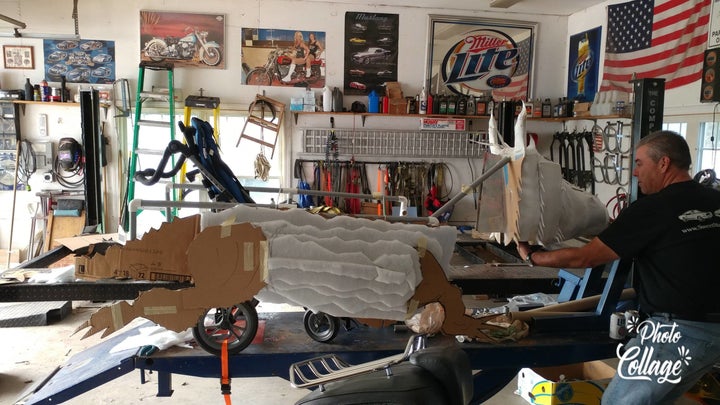 Using umbrellas and lots of cardboard, the dragon came together before Tom's friend airbrushed it. The costume also includes glowing eyes. When Tommy sits in his wheelchair, he appears as though he is riding the dragon.
In the past, Tom has created costumes for his son so he could be an X-wing pilot from "Star Wars" and the Red Baron from "Peanuts." The creative dad said he likes to get better and better with every costume, but admitted he and his friends don't usually decide until late September.
"My friends and I can never make it easy on ourselves," he joked.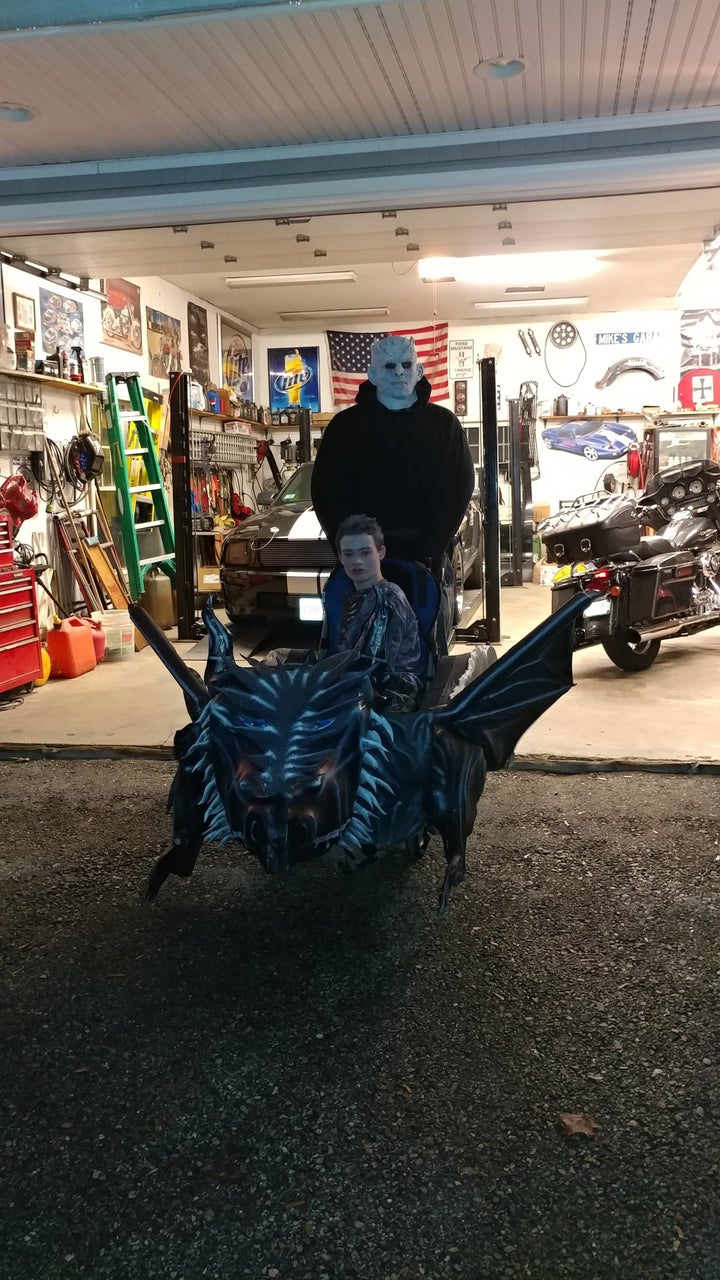 Tom noted that Tommy is thrilled to see his costumes every year, probably just as much as Tom is excited to see his son's "face light up" as he takes his costume through the neighborhood.
"We love that Tommy is being seen as a little boy with an awesome costume, and not being seen as a little boy in a wheelchair," Tom told HuffPost. "He is truly a blessing for our family."
See more photos of the costume below.