Some dresses, like traveling pants, just look good on everybody. Take this high-neck, pale blue prom dress, for example.
Sydney Rucker, who according to her Twitter bio graduates from high school this year, took to social media Tuesday to share what is arguably the best group text of all time with her parents. "Well my prom dress came in today...," she tweeted, attaching three downright amazing photos of her dad sporting said dress.
"I have to admit that I look FAAAAABULOUS!!!!!!!!!," Rucker's dad wrote.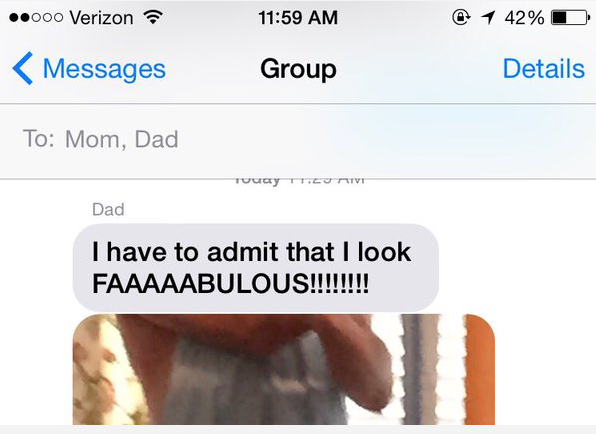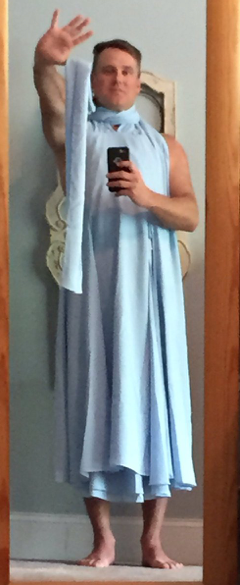 Rucker told The Huffington Post the dress arrived while she was at school, so her dad "decided to take it out of the box and try it on!"
Major points to this dad for making sure the dress was just as wonderful in person (Rucker says she has not yet tried on the dress, which she ordered from Fame & Partners). And we have to admit that we think he looks pretty FAAAAABULOUS!!!!!!!!! too.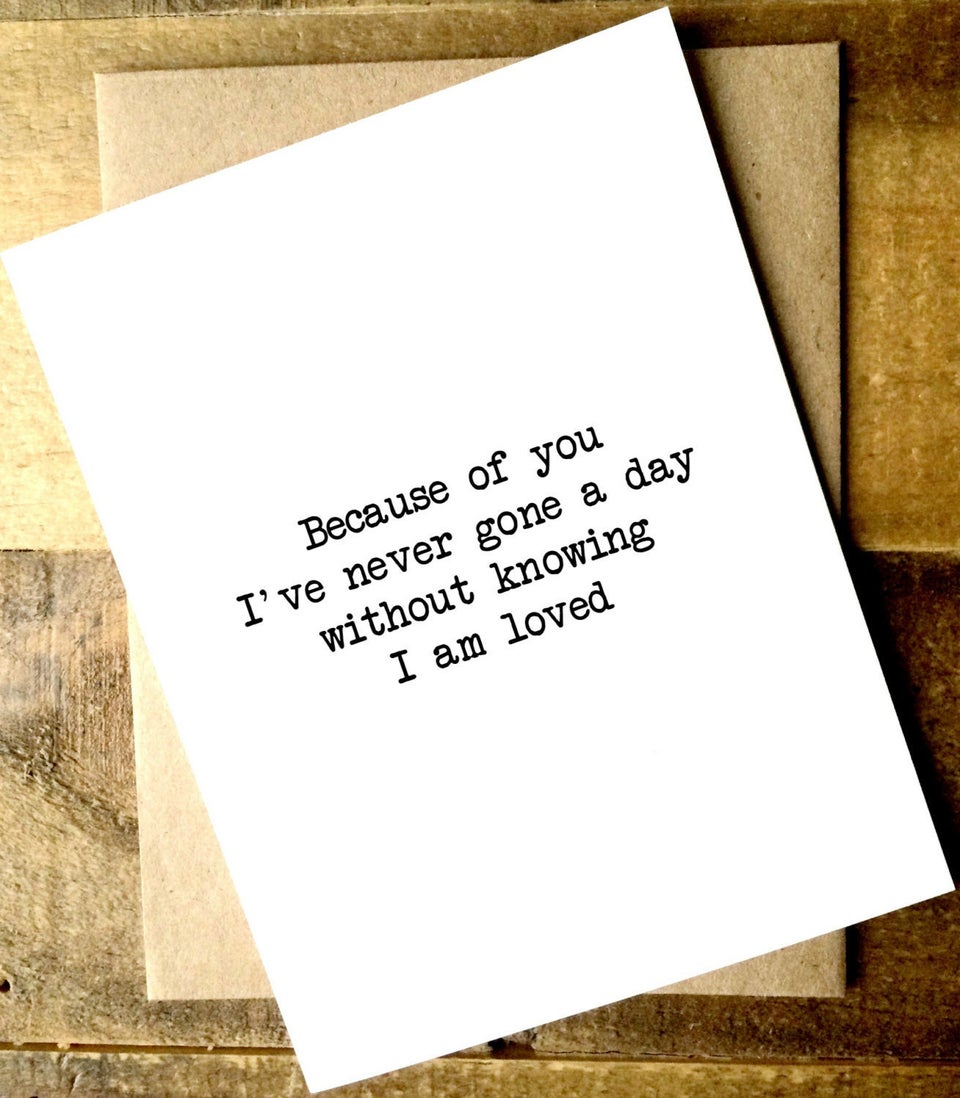 Cards Your Parents Will Absolutely Love