After a terrifying experience with his newborn, a Canadian dad is issuing an important reminder to parents.
On Aug. 21, Justine Morrice watched his 9-month-old daughter Annabelle nearly choke to death on a Gerber snack. Once they'd both recovered from the distressing incident, Morrice shared what had happened on Facebook and urged parents to "please always read labels on the foods we feed [small children]."
The dad shared photos of his daughter and a container of Gerber "Lil' Crunchies P'tits croquants."
In the caption, Morrice described what happened to Annabelle when she ate the cheese snack. After briefly turning his back to rinse a bowl in the sink, the dad noticed his baby gasping for air. He tried slapping her back, but she still couldn't breathe or make a sound. Annabelle's lips started turning blue.
"[At] this moment I thought my little girl was going to die in my arms," the dad wrote. "I panicked and did the only thing I could think of ... I rammed my finger into her mouth and down her throat and was able to squish the cheesie enough that the next thing I heard was the sweetest sound in the world ... her crying."
Morrice was able to dislodge the cheese snack and sweep it out of her mouth but was very shaken by the incident. "It was the longest and scariest [minute] of my life," he wrote. "I called my mom over just help calm me down and Annabelle."
In the post, Morrice makes it clear that he does not blame Gerber for what happened. He was initially confused because Annabelle had eaten the same snack several days prior with no issue. But, the dad explains, he hadn't noticed a warning on the container, which advises consumers to "use within five days after removing seal for optimal freshness."
While the Gerber website notes that the snack's "easily dissolving texture is great for your new self-feeder," Morrice believes that after the recommended five days, this dissolving ability becomes compromised.
"I opened a new container and I could not believe the difference," he wrote. "The ones in the can she choked on I can only describe to be like a foam ear plug. I could squish it but it would expand back out and would not break apart. The ones in the new can crumbled with ease."
"Again this is not a post to degrade Gerber in anyway," Morrice added. "So many products post warning labels but unless [you] scan the product you can get 'lazy' as parents and it becomes routine."
The dad concluded his post with a final "warning" to parents: "read the labels!" Morrice's important reminder about paying attention to labels and safety information has gone viral, with over 16,000 shares on Facebook.
Gerber did not immediately respond to a request for comment and has not verified Morrice's assessment of the product. But the dad's underlying message to parents and caregivers about reading warning labels and being extra cautious about the food they feed small children certainly rings true.
Taking care of kids is tough, but reminders from fellow parents can make all the difference.
UPDATE: Aug. 31 ― A representative from Gerber issued the following statement to The Huffington Post:
The safety of Gerber products and the children who consume them is our top priority. We are sorry to hear of this parent's experience and we commend him for sharing with other parents to emphasize the importance of supervising children while eating and reading product labels. Gerber products feature a milestone symbol on packages that help guide parents to the foods their child may be ready for based on developmental milestones rather than age. We use milestones such as "Crawler" and "Toddler" on products rather than age because research has shown that children develop feeding skills at different rates and over a range of time. Our Lil' Crunchies snacks are designed for children at the "crawler- stage." Children in the crawler stage may be ready for these foods if they demonstrate certain physical signs and eating skills, such as crawling with the stomach on the floor and beginning to use the jaw to mash food. Our team of internal and external experts evaluate and test our foods to determine the applicable milestone.

As part of our process to continually improve, we consider consumer input when we design our products, labels, and educational materials. We will include this feedback into that ongoing process.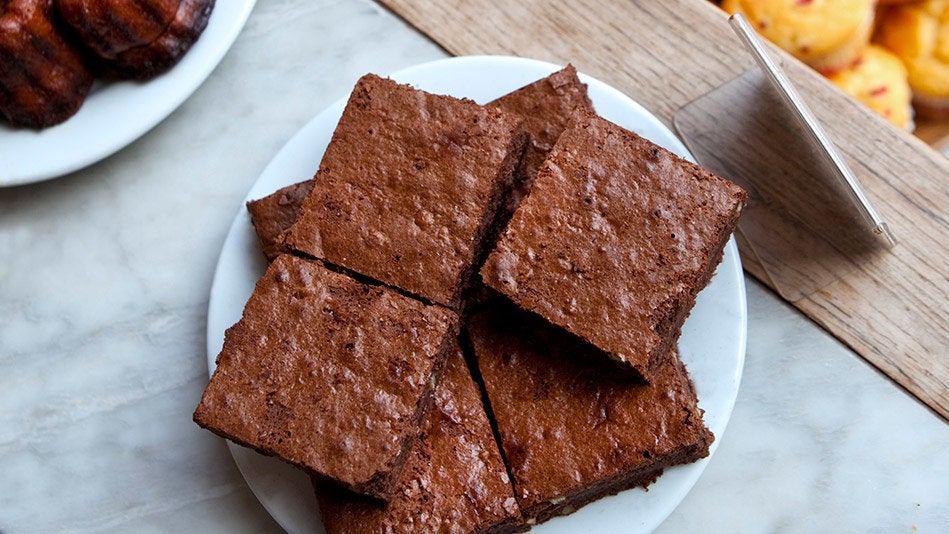 4 of the Most Commonly Recalled Foods (and How to Buy Them Safely)