McKenzie Carey loves school, competing in pageants and dancing with her dad on stage.
McKenzie had the crowd erupting in applause as her father, Mike -- sporting a Georgia Bulldogs baseball cap -- lifted her from her wheelchair, spun her in the air and danced around stage to Miley Cyrus' "The Climb."
"We are her voice and her legs," Tammy told CBS 6 News after a video of the dance went viral. "My husband started doing these dances with her to inspire people, and she has inspired people and touched people's hearts from all over the world."
"As a mother of a special needs child, there is nothing I won't do to help improve my daughter's quality of life," Tammy wrote on the fundraising page. "She is such an inspiration to everyone she meets."
To support McKenzie and her family, visit her fundraising page.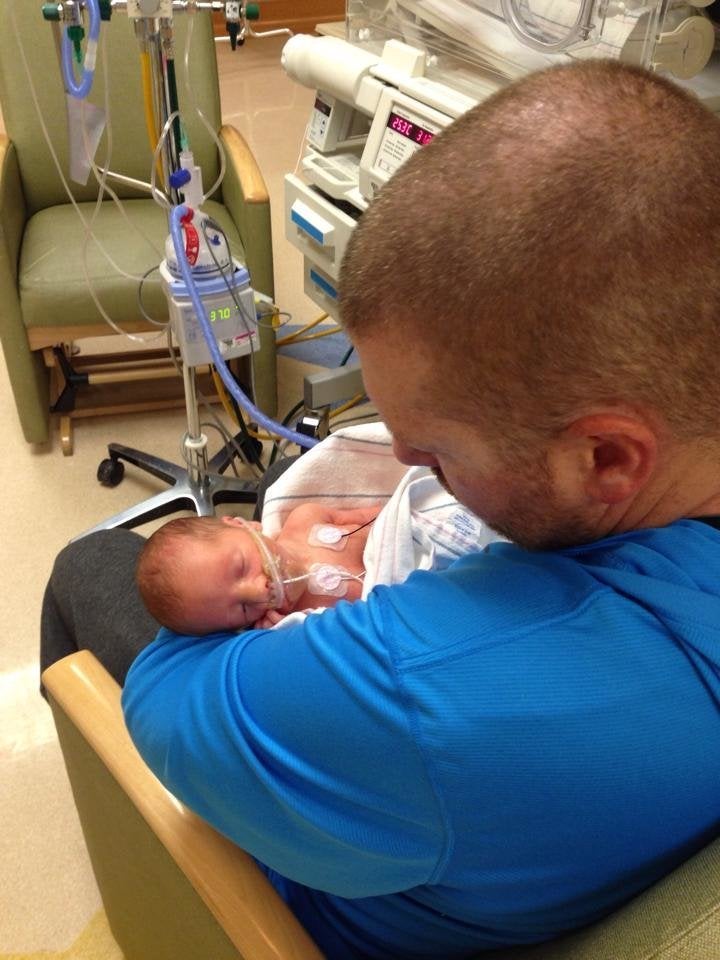 First Time Dads And Babies