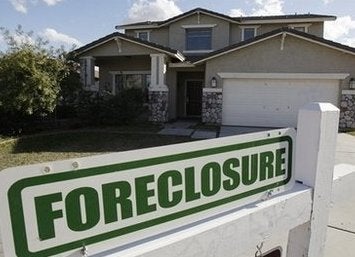 We bought our second home four years ago. Ah, 2005, those were the days. My wife and I looked forward to leisurely weekends on Long Island's North Fork with family, friends and, of course, our newborn son. With two thriving careers, the prospect of a second mortgage wasn't daunting at all. And for a while it was a perfect retreat.
Times have changed. This summer an older couple from Palm Beach, strangers, will be spending their days and nights in our country escape. They found it online after we listed it as a rental property.
We're hardly alone. Realtors nationwide say that many second homeowners are turning to the rental market for relief from current economic pressures. Diane Saatchi, Sr. VP with Corcoran Realty in the Hamptons, says she's seen a 20 - 30% increase in rental inventory this year.
"People's portfolio's have suffered, they've lost jobs," she says, "Folks who were once skeptical about renting out their places are now very serious about it."
For my wife and I it was a practical decision. We weighed the pros and cons. But for others it's a necessity.
For instance, Suzanne and her husband from Houston saved for years to buy a retirement home in an exclusive resort in Costa Rica. They paid close to $3 million. Seemingly overnight their retirement account dwindled, she lost her lucrative job, and the real estate market crashed. Unable to sell their house now for even half what they paid, they're trying to rent it just to "buy themselves some time," as they put it.
John, in Virginia, has two places in Colorado he's currently trying to rent - one his former primary residence, the other a weekend place at Copper Mountain. A family matter forced him to move cross-country quickly. He's had no luck selling either place, and at this point, summer rentals there aren't tracking well. He sarcastically says this season should be "interesting."
Ms Saatchi confirms that demand for rentals is down in the Hamptons too. However, she projects it will pick up as the weather gets warmer.
For those considering putting their places on the rental market, she advises them to "polish the product and price it aggressively."
"Be flexible and accommodating. Be willing to rent for shorter periods and if someone offers you slightly less money that you're asking...take it."
As far as renting yourself vs. hiring a realtor, Ms Saatchi and I agree that it pays to do it yourself, if you can, to save the 10% realtors fee. However, it is a lot of work, and if time or distance is a factor, a realtor becomes your first line of defense.
The obvious upside for renters this summer is that they are in the driver's seat and there are deals to be had no matter where your travels take you. So enjoy. Just remember to take care of the place...and water the lawn...and turn off the AC when you're out...and sometimes you have to jiggle the handle upstairs...and...
Sorry, that's just the new landlord in me talking.
Calling all HuffPost superfans!
Sign up for membership to become a founding member and help shape HuffPost's next chapter