"I told myself, I'm not gonna be no deadbeat father. For me to be a deadbeat father, I gotta be dead, or someone gotta beat me up."
So says 26-year-old Alex, one of the men profiled in the upcoming documentary "Daddy Don't Go," which spotlights at-risk urban dads, interpreting their roles as fathers in a world where statistics don't set an encouraging standard.
Based in New York City, the film follows four men in their 20s and 30s as they try to make a way for themselves and their families. Alex hopes to avoid jail time while raising his son in a shelter; Latin King Nelson tries to raise three kids in the face of financial difficulty; Roy, an ex-offender, lives with his parents after being disabled in a construction accident; and Omar, a single dad, struggles for custody after saving his kids from their abusive mom.
"The film is an homage to every urban father I ever met who negated the 'deadbeat dad' stereotype with a deep love for his children. These men, much like my own father, are trying to be the dads they never themselves had. As a fellow parent, their efforts move me greatly," filmmaker Emily Abt told HuffPost in an email.
While the film tackles questions about the substance and significance of modern fatherhood on the granular, individual level, Abt believes its insights will be applicable to fathers nationwide.
"There is a powerful social movement under way and the definition of a 'good dad' is completely changing," she says. "More men than ever are the primary care-takers for their children. More men than ever are fighting for custody of their children. More men than ever are saying 'being a father is the most important thing in my life' and stepping up accordingly."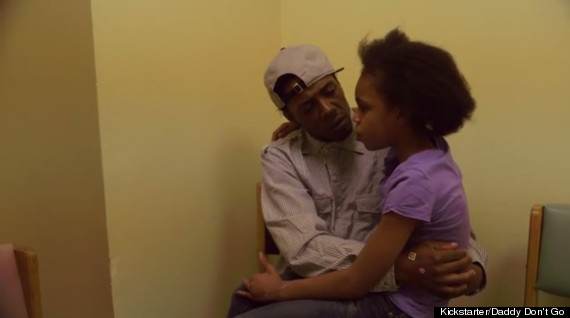 Omar with his daughter.
Still, the movie is set in New York for a reason. "The scale of the problem is even more epic" in New York City than elsewhere in the country, with more than half of African-American children and over 40 percent of Latino kids growing up without fathers, Abt says. And again, the connection here is personal: after living in New York City for two decades, encountering dads through work on other films about communities dealing with poverty and in the course of her day-to-day life, she was drawn to tell the story of those facing challenging circumstances who were, she felt, often unfairly maligned.
"If Omar, Roy, Alex and Nelson can rise to the challenge of fatherhood despite all the obstacles they face, then other fathers with perhaps fewer problems certainly can too." For these other dads, she hopes the film will serve as a call to arms.
Research for the documentary began early last year, and the team has been working with the movie's four subjects since January 2013 (the goal is to film with each dad for about a year). Abt hopes the editing process will be done next summer, so that the film can premiere at Sundance in 2015.
And the larger conversation Abt is trying to foster won't be resolved without considerable effort and attention from other spheres, too. "The negative lens through which urban fathers are currently viewed is only going to be undone by work from many angles -- political, legal, media, etc. ... 'Daddy Don't Go' will be part of a social movement that believes the most revolutionary thing a father can do is take care of his children."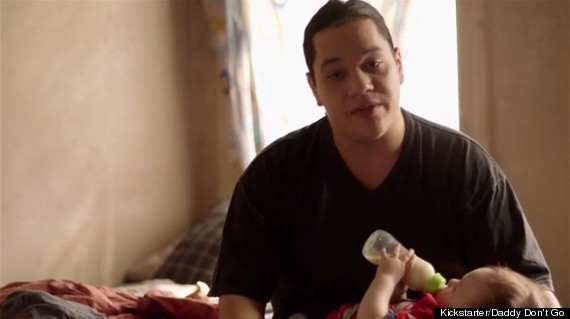 Nelson with his son.
Before You Go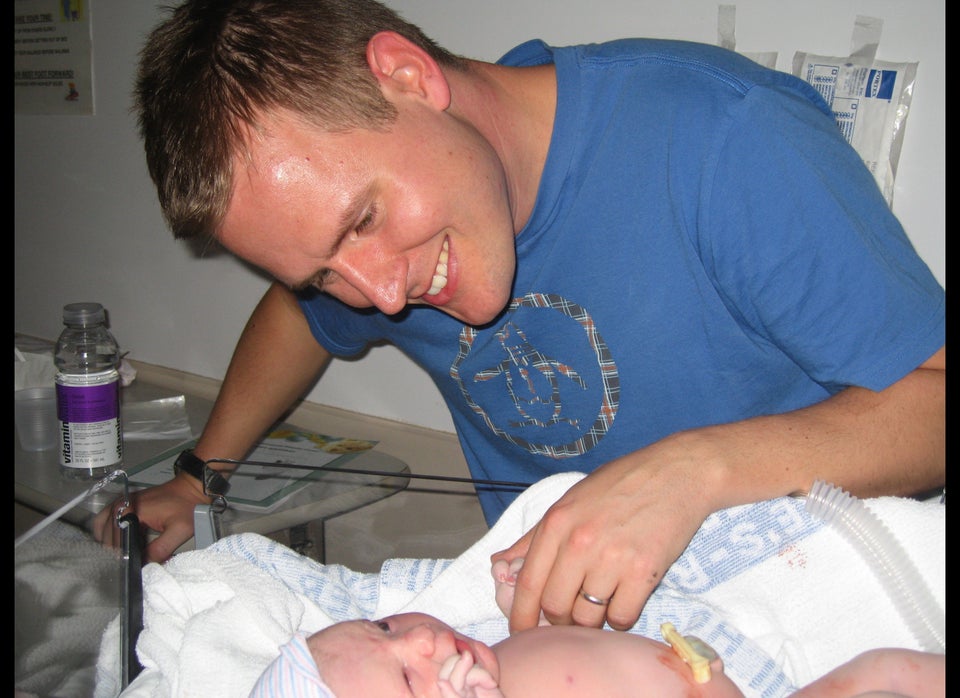 First Photos Of Dads And Babies