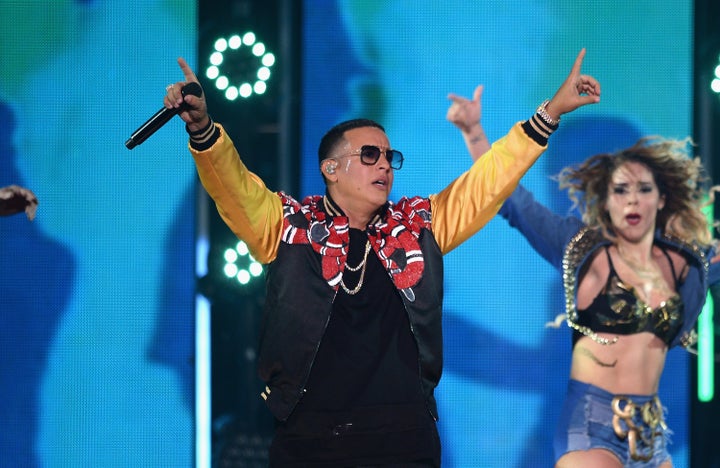 Daddy Yankee has proved, once again, that he's truly the "big boss."
On Sunday, the reggeaton star became the first Latino artist to ever reach No. 1 on Spotify worldwide. Daddy Yankee de-throned Ed Sheeran with more than 44 million monthly listeners, according to the streaming platform.
The Puerto Rican artist first exploded into the mainstream in the early 2000s with his global hit "Gasolina," and quickly cemented his role as a pioneer for the reggaeton genre. Daddy Yankee took to Instagram to thank Spotify and fans for their continued support, and to describe a few of the struggle he faced on his way to the top.
"In 1992, I decided to dedicate myself to the art of music in this entertainment industry. I remember that no one believed me, it cost me many sacrifices and many moments missed with family," the artist said in Spanish. "I had to face prejudice and marginalization, but today this genre called Reggeaton is the most heard around the world."
"This number 1 isn't for Daddy Yankee, it's for a whole genre," he added.
After thanking his fans in Spanish, the artist addressed his English-speaking fans as well.
"And also thank you to all our brothers around the world who have embraced our culture," he said. "We've been on this wave for a long time, now it feels good that the whole world gets to surf with us."