Following the death of beloved dad blogger Oren Miller, many of his friends and fellow members of the dad blogging community have rallied around a cause he strongly supported -- the movement to persuade Amazon to change the name of its U.S. parenting program from "Amazon Mom" to "Amazon Family."
Writing for his site "A Blogger and a Father," Miller often lamented the fact that the kid-centric savings program's name reinforced the stereotype that mothers are the only capable caregivers. The gender-specific name is particularly notable given that the same program is called "Amazon Family" in other countries like Canada, France, Austria, Japan, Germany, and the U.K.
"Please sign that petition. Please. It's not about a name and it's not about me personally being offended and it's not about stupid emails about yoga classes. It's about a company that looks at the U.S., then looks at England, and then decides that over there, parent equals mom or dad, while here, well, we're not ready for that yet."
At Miller's funeral on Monday, his friends and fellow dad bloggers pledged to continue their late friend's work, blogger Carter Gaddis writes for Today.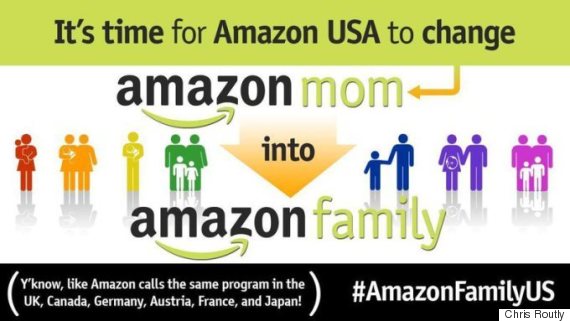 With over 5000 signatures, the Amazon name change petition is about halfway to its goal. To sign the petition and honor Oren Miller's legacy, visit Change.org.