A dream is a wish your heart makes, and by dream we mean this dad's magical Disney costumes.
Nephi Garcia, a dad of three, specializes in enchanting costumes based on beloved Disney characters. The fashion designer used to work in high-end fashion, but now devotes his time to designing and selling costumes for his business, Designer Daddy Shop. The idea for the costume shop started when Garcia made his daughter a Fairy Godmother costume, which she wore to Disneyland. When the costume made its big debut, fellow Disney fans at the park couldn't get enough.
"Everybody was complimenting her and everybody was asking, 'Oh my god, does she have an Instagram account?'" Garcia told The Huffington Post.
Garcia created an Instagram account under the name "Designer Daddy" to share photos of his costumes, and the next day he had 10 orders. Now, he's booked with orders for more than a year. According to the shop's site, made-to-order costumes for kids and adults can range from $500 to $1,800 for more elaborate designs. He told HuffPost he gets most of the material he uses for the costumes from Europe.
Disney lovers looking to order a costume can get inspiration from the ensembles Garcia makes for his kids, who have dressed up as princesses, villains and sidekicks. His 6-year-old daughter Lili especially loves the "transformation dresses" her dad makes, like the one that changes from Belle's classic "Beauty and the Beast" blue and white dress to her yellow ball gown.
See the dress in action below.
Garcia has apparently set the bar high for his daughter.
"Now that I made her that Belle transformation dress, she's challenged me to make different dresses," he said with a laugh.
Lili's ideas? A frog costume that transforms into Tiana's ball gown from "The Princess and the Frog" and a Nemo costume that turns into Dory from "Finding Nemo."
Before he gets to those, Garcia is working on two Lady Tremaine costumes based on the live-action movie "Cinderella" that came out in 2015. After a year and a half of making costumes for the Designer Daddy Shop, the father offered some advice to fellow designers in true Disney fashion.
"I just want to tell fellow cosplayers and costume designers, any dream that they have keep following it," he said.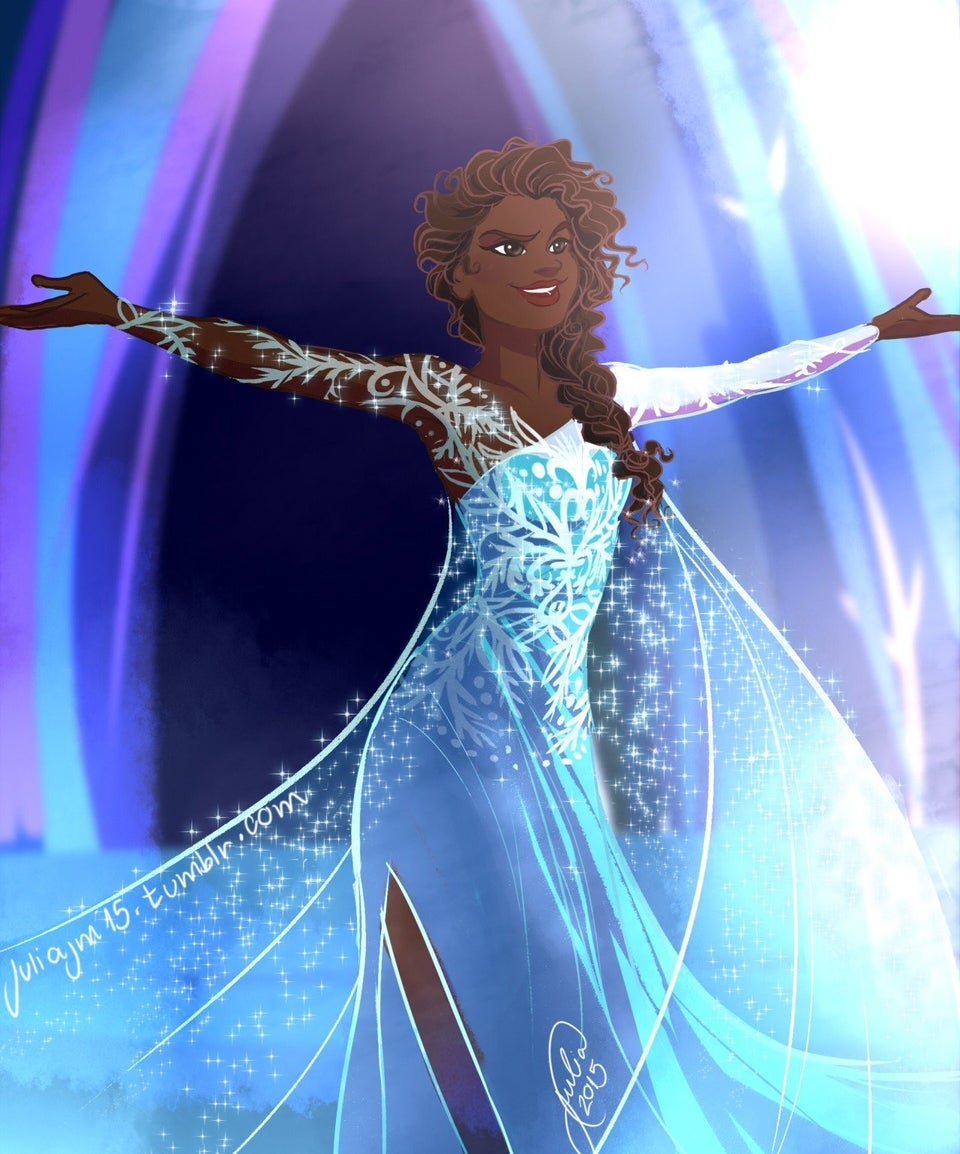 Disney Princesses Reimagined