Two weeks ago, he shared a powerful sketch that tackles an emotional and somewhat taboo topic: miscarriage.
Curtis and his wife Jordin, who work as wedding photographers in Michigan, are parents to 3-year-old Casen and 1-year-old Hayden. At the beginning of the summer, they learned that they were pregnant with their third child. But at their first ultrasound on July 22, they received heartbreaking news.
"At the nine-week ultrasound, I got my phone out to video the ultrasound screen," Curtis told The Huffington Post. "The ultrasound technician asked if I could put the video away, so she could check to make sure everything was okay. That was the first time I had really considered that it might not be."
"When the ultrasound technician left, Jordin started crying. She knew," the dad continued. When the doctor entered the room, she explained that the baby had stopped growing at six weeks, and there was no heartbeat.
"She was very kind about it," Curtis recalled. "Jordin tried to keep composure in the office, but was feeling urgently like we needed to leave. The doctor pointed us to a side exit door if we wanted to use it."
Though Curtis and Jordin had arrived at the appointment in separate cars, they got in one vehicle together and let the devastating news sink in. "We cried for about a half hour. We left other car in the parking lot and drove home."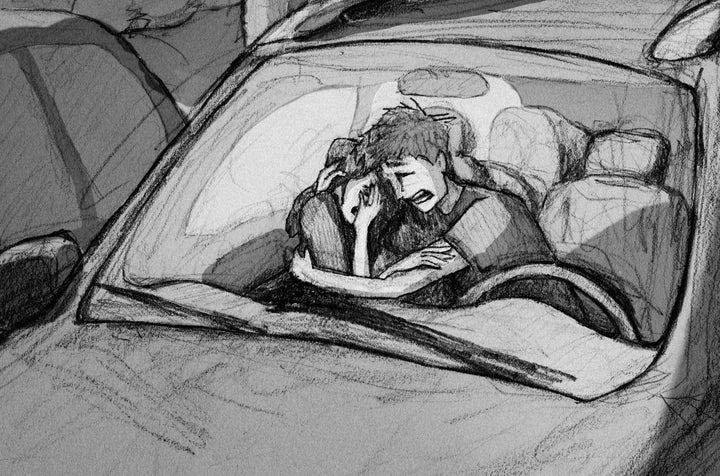 The couple had made lunch dates and organized a family party to announce their pregnancy to their loved ones later that day, but they canceled those plans.
When they arrived back at their house, Curtis went into his office and cried over the loss. "I felt like I needed to document it somehow," he said. "It was an instinct in reaction to grief I think. Some people need to go for a run or do something physical, some people need to write music or paint, I felt like I needed to document the experience as accurately as I could."
Curtis initially didn't want to draw the experience because he typically draws positive and upbeat moments, and this situation felt too heavy. "But after attempts to journal, I couldn't accurately explain what I was feeling with words," he explained.
So he drew the powerful sketch, illustrating that moment of grieving in the car. Once the drawing was finished, Curtis felt relieved and ready to let the moment live only in his sketchbook, but he then developed a strong feeling that he should share it.
"Of course, it felt too vulnerable, too exposed, to share online, and I didn't think Jordin would want me sharing it," he said. "But it felt important for some reason. I hoped it would comfort others who are hurting."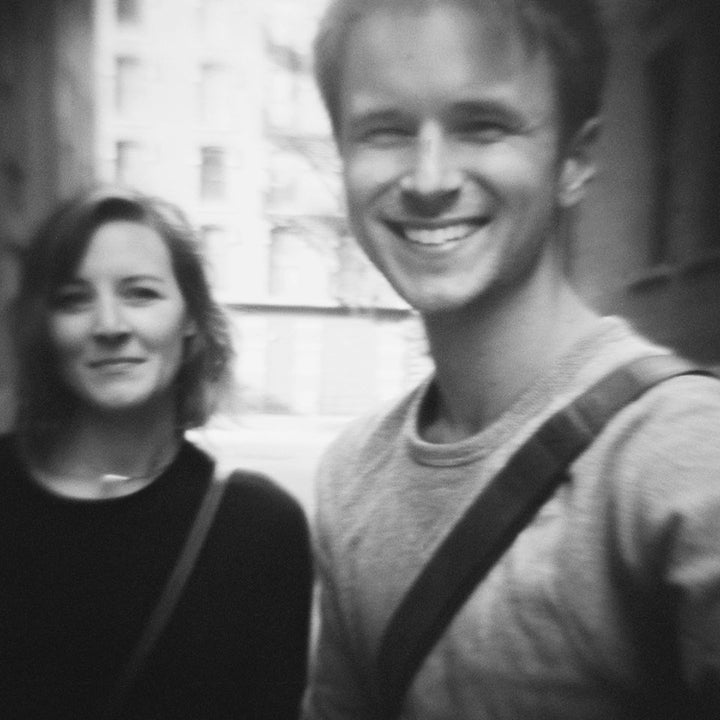 Though Jordin was unsure if she wanted to share their news so openly, she ultimately gave her blessing.
She told The Huffington Post that she believes it's important to acknowledge the difficult moments in life, and not focus solely on the positive images that inundate social media. "Even though I did not initially want our personal story to be public, I always want to be real and approachable," Jordin told The Huffington Post.
"After the miscarriage, one of the greatest gifts during that time were the friends who reached out to me who had miscarriages in the past, who could relate to what I was going through," she continued. "Because it's such a deep and personal loss, it's hard to imagine that anyone else can relate, that I wasn't the only one."
"Miscarriage is a very lonely experience, and if Curt's sketch could help others feel the comfort I felt from friends knowing that I wasn't alone, then it was worth it to share it," she added.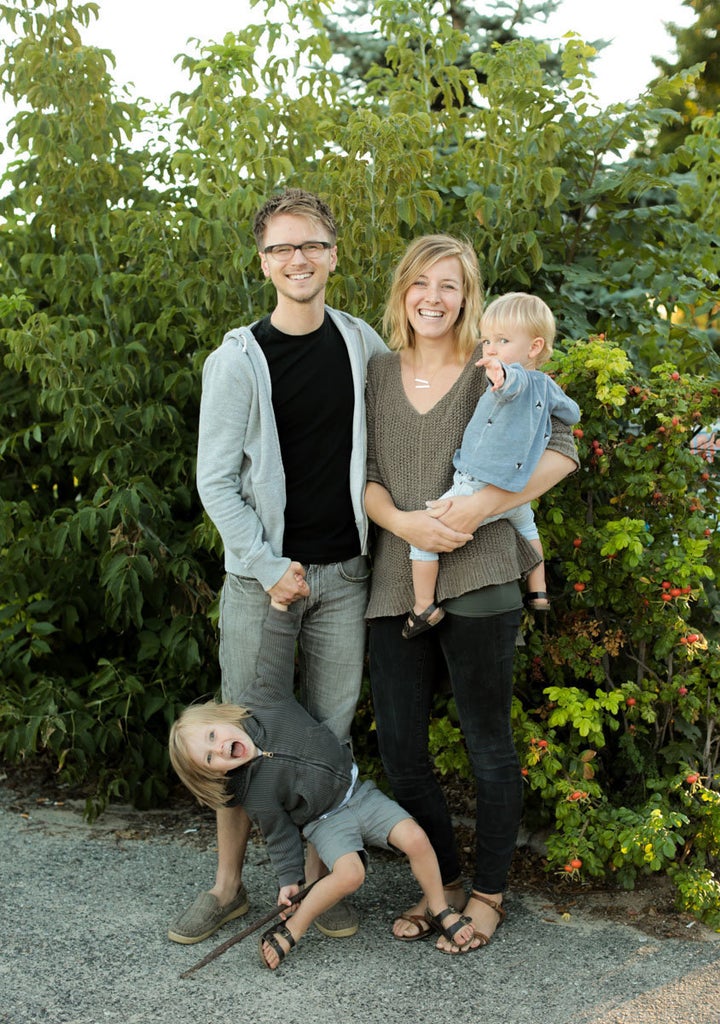 Curtis agrees with his wife's rationale for sharing, and they feel they've been validated by the outpouring of comments on Instagram and Facebook.
"Some of them were so specific to this drawing, like 'that is exactly the car scene of me and my husband,'" he said. "We couldn't believe how many there were. Sharing our experiences is important. It is healing."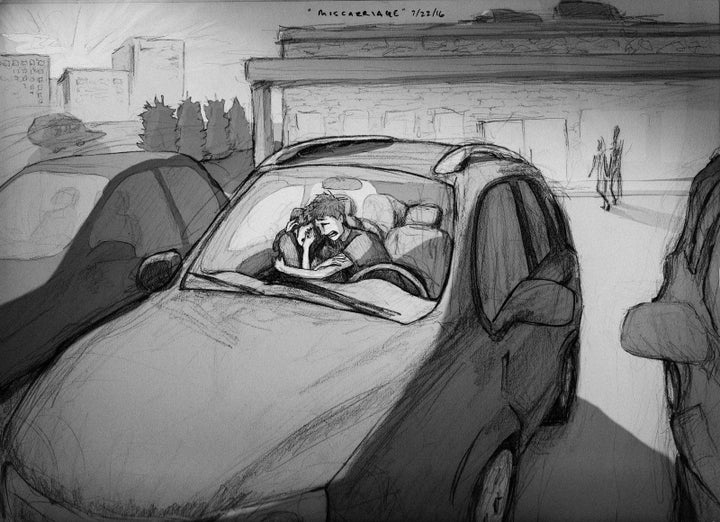 Before You Go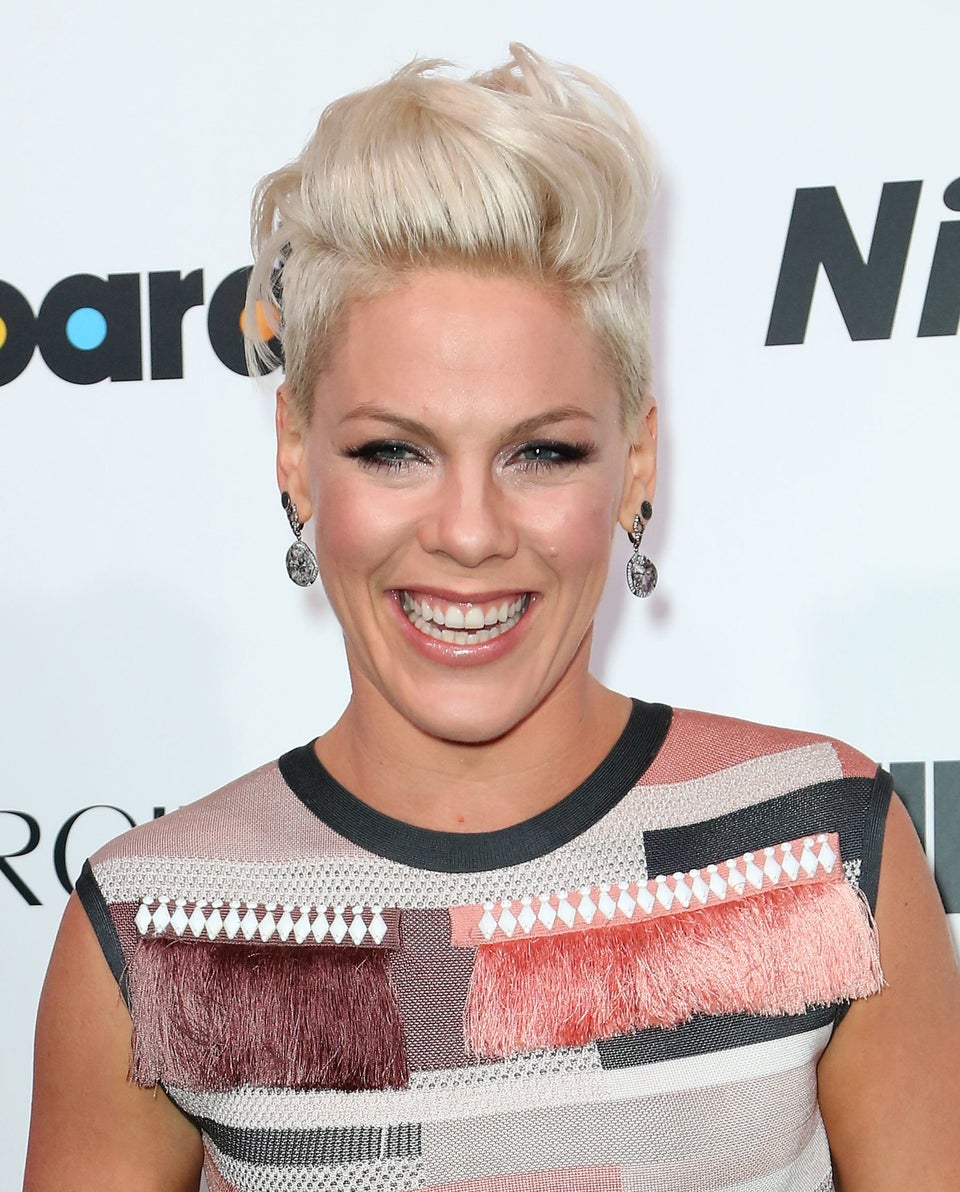 Celebrities Who Have Opened Up About Their Miscarriages
Popular in the Community