These dads deserve gold stars for getting kids pumped for exams.
Fathers of students gathered outside schools across the Jackson Public School District in Mississippi last Monday to cheer kids on as they arrived to take standardized tests, according to a post on the district's Facebook page.
The event, called the "WATCH D.O.G.S. Support Scholars Test Rally," was organized by the district as part of the national WATCH D.O.G.S. program, an initiative that helps gets dads involved in kids' education and safety.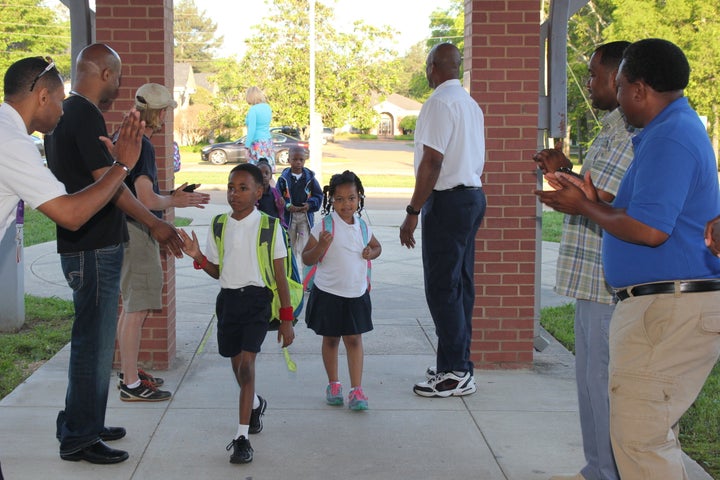 Fredrick Nolan, the district coordinator of the program, who was at the McWillie Elementary School that day, told The Huffington Post that the event was a success.
"Sometimes, just knowing that others care about the success of our scholars is the motivation they need to cross the finish line into academic achievement," he said.
On that day, Nolan said that hundreds of people including fathers, as well as grandfathers, uncles, step-fathers, father-figures and even dads who aren't biologically connected with anyone at the schools, came out to support the students' educations.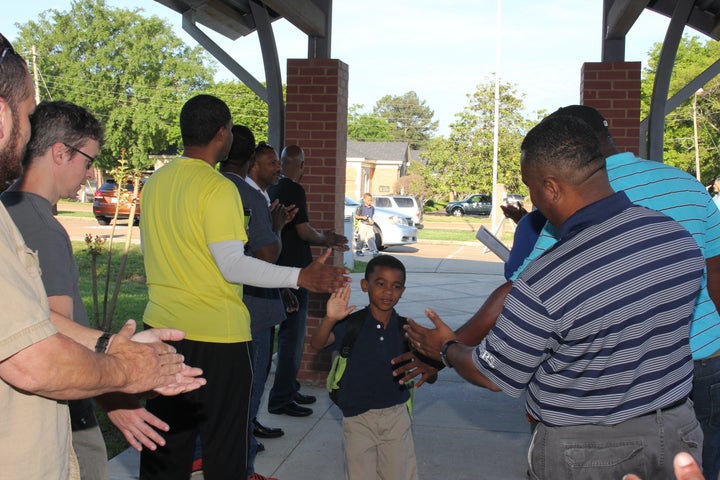 Nolan told HuffPost that the group at McWillie formed a tunnel and high-fived the kids, gave them fist-bumps and offered up encouraging words.
"They said things like, 'Do a great job! I know you're going to ace that test!'" Nolan said. "[They were] trying to rally the kids' morale. ... The dads were really involved that day. It was just all hands on deck."
Some children at McWillie Elementary strutted through the high-five tunnel while others ran through the line. A few of the kids at McWillie were a bit shy at first, but later warmed up to the group's excitement.
McWillie Principal Sara Harper told HuffPost that she noticed a change in attitude from the students after witnessing the cheers for them.
"I think they felt ... more encouraged and supported," Harper said. "When they see that parental support from their dads ... they feel less stressed out about a state exam. It was exciting."
But the students weren't the only ones who got amped up for education. Harper also explained that the dads felt more involved and knowledgeable of their kids' academic careers.
"It was a great atmosphere," Nolan. "It's amazing how men will rally around a common cause and that morning it was about our children."
Before You Go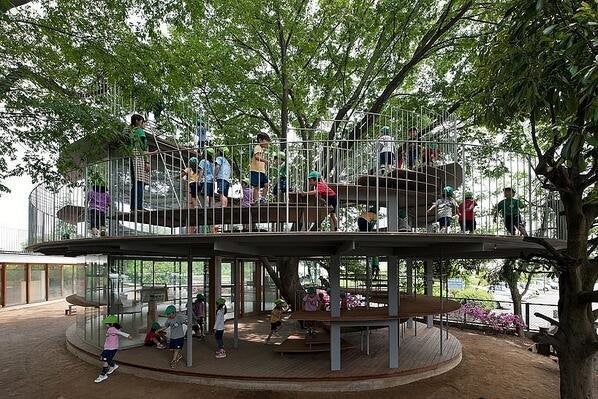 Coolest Schools Around The World