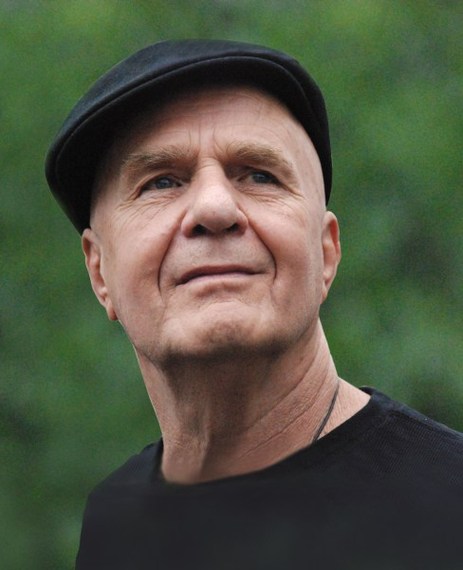 (photo courtesy: www.drwaynedyer.com)
This month last year, a generous and effective spiritual teacher, who was also a loving dad, left his body. Dr. Wayne Dyer passed away from a heart attack on August 29, 2015.
But he says, through a medium, he's still here; learning and teaching. Do you remember him saying and writing You'll see it when you believe it? How about When you change the way you look at things, the things you look at change? And the importance of the words "I am."
Two of Dyer's daughters, Serena and Saje, remind us of how important those two words were to their beloved dad in this blog post on Elevated Existence last June. The blogpost is a heartfelt testimony from the daughters who learned so much from the Foregiveness teacher.
Serena and Saje are getting their own personal messages from their dad. A medium helped with this communication from the Father of Motivation. It's a message that goes beyond his teachings. And it resonates with what another great teacher told us more than two thousand years ago. Dyer reminded us that God is love and S/He is within all of us. Author and medium, Karen Noe, also spoke about something called 'We Consciousness." Here's is what Noe told Elevated Existence:

Although one of the teachings he shared before passing was about the importance of "I Am" when it comes to creation and understanding God is within all of us ... now he realize(s) it's really "We Are."
"We Are." I find that to be very profound. It sounds awe-fully similar to what Jesus said; We are One.
Serena says her relationship with her dad didn't end on August 30th last year. It continues. That's because when our loved ones leave their body, they don't leave us. They are still here. And from what Dyer is telling us, we can communicate with them, because we are all one in Spirit.
What about you? Have you communicated with a deceased loved one? What did he or she say to you?