After a long day with her two sons, Kate Douglas felt "defeated." When her husband, Scott, came home, she went out for a few hours and left the kids with him. While she was away, Scott posted on Facebook to recognize how hard Kate works as a stay-at-home parent.
"Unlike me she has no set hour to clock off or [is] rewarded with overtime or bonuses for all the extra work and effort she has put in during the day," he wrote. "She doesn't accumulate sick leave, annual leave ... no looking forward to a public holiday to shorten her week."
Kate discovered the post when she returned home and shared it on the Facebook page of Constance Hall, a popular parenting blogger. It's gotten more than 23,000 reactions as of Thursday.
Kate told The Huffington Post when she found the post she felt "very emotional," considering her husband's personality.
"He's not really a talker or one to express his emotions so it was just amazing," she said.
Scott went on to say that while Kate prepares lunches, makes trips to day care and comforts her 2-year-old and 5-year-old, he applauds her for getting past the "bad days" and doing it all over again the next day.
"When you see a bad day, I see an amazing women who never calls in sick, never quits, never turns her back on the hard days and who has the power to go to bed knowing it will happen all again tomorrow," Scott wrote.
Thankful for her husband's thoughtful message, Kate, who called Scott "a keeper," stressed that all moms and dads ― whether they are single, working or stay-at-home parents ― deserve to feel appreciated.
"It's a huge and rewarding job," she said. "And appreciation goes a long way."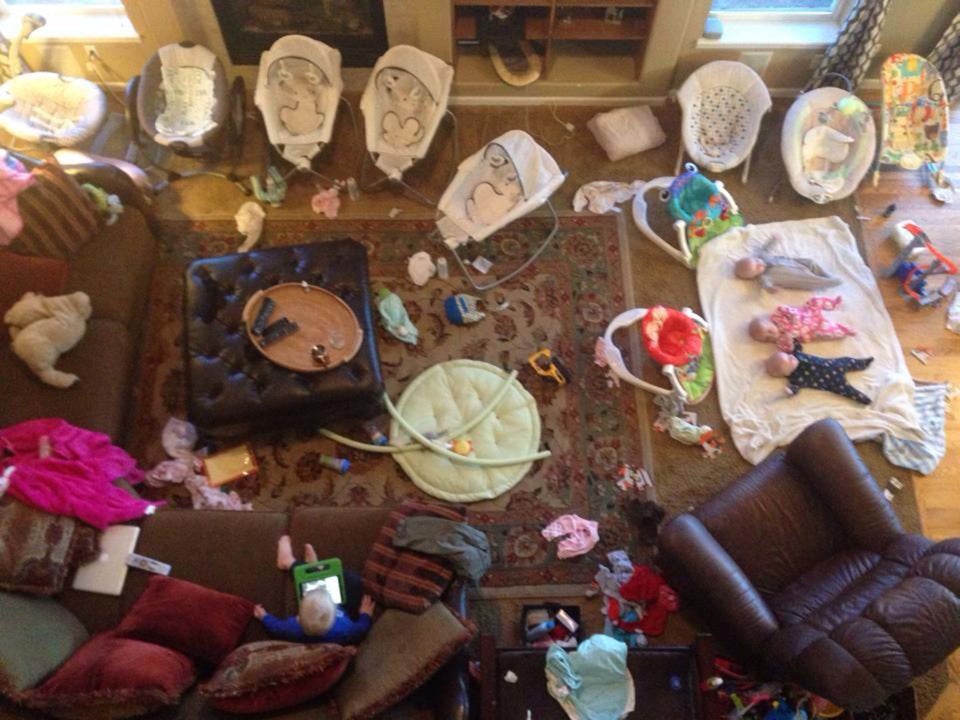 What Being A Stay-At-Home Parent Looks Like