After receiving unsolicited comments about her body 11 days postpartum, a mom channeled her frustration into a powerful Facebook and Instagram post.
British author, actress, and blogger Giovanna Fletcher -- who's married to McFly singer and guitarist Tom Fletcher -- gave birth to the couple's second son Buddy on Feb. 16.
On Wednesday, Fletcher posted a full-body mirror selfie, along with a caption describing the comments a stranger made about her "tummy" less than two weeks postpartum.
"A few days ago I had a near stranger point at my stomach, laugh and say 'Oh look, Mummy's still got her tummy,'" the mom wrote, adding that in the moment she laughed because she was so shocked by the comment.
"But the words have stuck with me. Obviously," she continued. "It wasn't left there either as there was another comment about my face 'slimming down'. More than anything, I was baffled over the stranger's need to share her thoughts..."
"Yes, I still have a bump," she wrote. "But that bump kept my little baby boy safe for a whole nine months. That bump has filled my world with even more love and light than I knew possible. That bump is a miracle worker... My bump will slowly go over time, but I'll never stop being thankful to it and my body for everything it's given me. #spreadlove"
With over 60,000 likes on Instagram, 240,000 on Facebook and thousands of overwhelmingly supportive comments across social media, the body positive post has touched moms and non-parents alike.
"So proud of my beautiful wife Giovanna Fletcher for sharing this," he wrote. "I loved her bump when our boys were in it and I love it now!"
The musician then discussed the effect of unsolicited remarks about women's postpartum bodies. "There's so much pressure on women to rapidly get their bodies back to 'normal' post-birth and careless comments, whether meaning to cause offence or not, can be so damaging and impactful," he said.
"We should all, men and women, support and applaud mums for what they have endured through pregnancy, labour AND after. Whether natural birth, c-section, in a pool, at home, in a hospital, whatever, wherever... mums, you're amazing -- bumps and all!"
Before You Go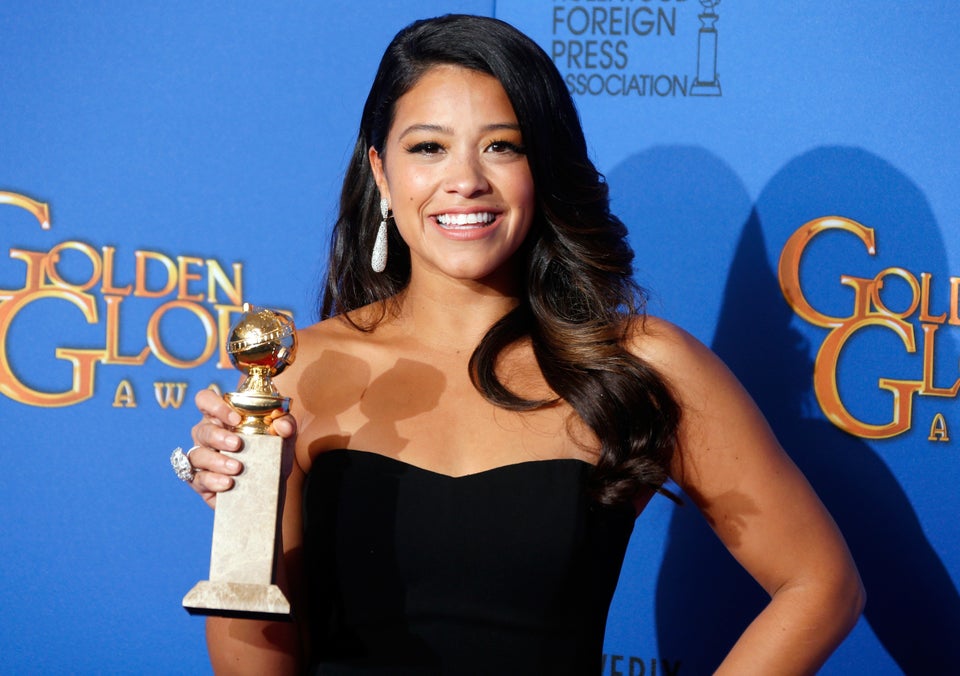 Meet Our Body Image Heroes
Popular in the Community