A dad's "rules for dating" his daughters have gone viral for their refreshing and feminist message.
Jeffrey Warren Welch, a poet and writer known as J. Warren Welch online, posted on Facebook on Sunday and traded the stereotypical guidelines of an overprotective father for an explanation about how his daughters will make their own rules.
"You'll have to ask them what their rules are," he wrote. "I'm not raising my little girls to be the kind of women who need their daddy to act like a creepy possessive badass in order for them to be treated with respect. You will respect them, and if you don't, I promise they won't need my help putting you back in your place. Good luck, pumpkin."
Welch told HuffPost the so-called "rules" came to him after talking with other dads and after seeing other posts on social media that glorified the idea of a father not approving of and even threatening his daughter's suitors.
The poet, who lives in Jonesborough, Tennessee, has three daughters: a 7-year-old, a 12-year-old and a 16-year-old. His wife, Natasha, has two: a 12-year-old and a 16-year-old. He told HuffPost that being a father to his blended family has taught him about feminism and privilege, and he admitted that he's "still learning."
"I definitely know what a more misogynistic parenting style looks like when I see it, and I react against that, to be certain, but I'm also learning more and more every day about the true meaning of male privilege, and the subconscious ways it can creep into my own thinking, even as someone who desperately wants to be an 'ally' not only to my daughters, but to all women," he said.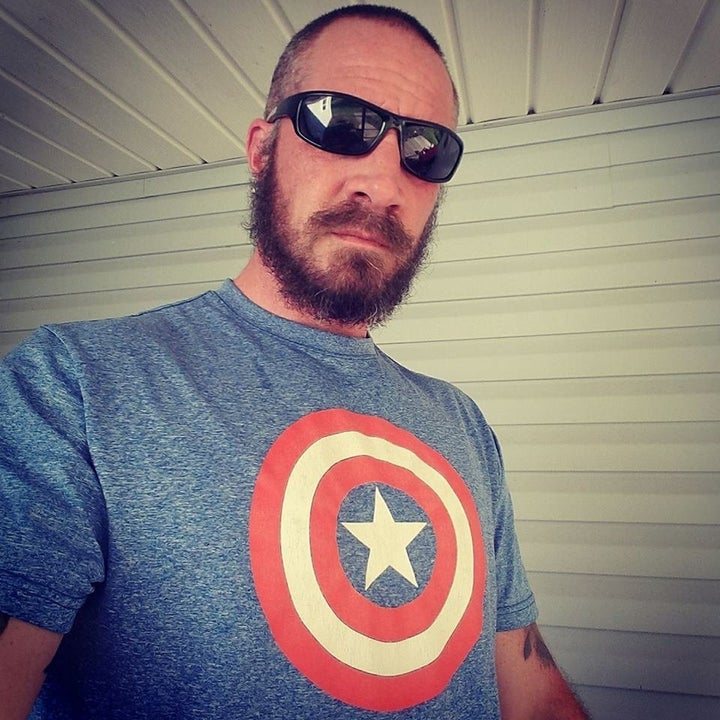 The post echoes another feminist father's thoughts when it comes to his daughter's love life. In 2014, a dad went viral for his shirt that read, "Rules for dating my daughter," which included "she makes the rules " and "her body, her rules."
As of Friday, Welch's post has been shared more than 23,000 times. He told HuffPost the feedback he's received has been "overwhelmingly positive."
Although it's clear he can't (and won't) ignore the rampant sexism and misogyny that still exists in our society, the support he's seen on his post has been encouraging.
"I often feel quite hopeless when I look at the leadership in our nation right now, and a lot of the things that are going on," Welch told HuffPost. "I think a lot of us feel that way in recent months, but the fact that so many people really seem to get the point I was trying to make is indicative of a strong undercurrent that is moving in the right direction in this nation. I'm a pessimistic man by nature, but I find myself finding reason for optimism and hope through this experience."