Breastfeeding shamers are no match for this dad and his funny, yet, spot-on video.
Brock Smith perfectly points out the absurdity of shaming moms for breastfeeding in public in a video that was shared Wednesday by Facebook page Breastfeeding Mama Talk. In the video, the dad attempted to eat his food despite an obvious obstacle.
"I wish I didn't have to eat with a blanket over my head," he said on camera.
Smith told Breastfeeding Mama Talk that he and his wife are fed up with people who make moms feel as though nursing a child in public is something that should be hidden and deserving of backlash.
"For people to be ignorant enough to harass a mother trying to have a normal life while breastfeeding a child just infuriates us," he said.
As of Friday morning, his video on Breastfeeding Mama Talk has been viewed more than 122,000 times. Smith initially shared the video on his personal Facebook page and included sarcastic hashtags in the caption like #lactatingnipplesareoffensive and #eatingunderablanketiscooliguess.
"As a dad and a husband... I've had enough of this asinine argument," he wrote.
Take that, breastfeeding shamers.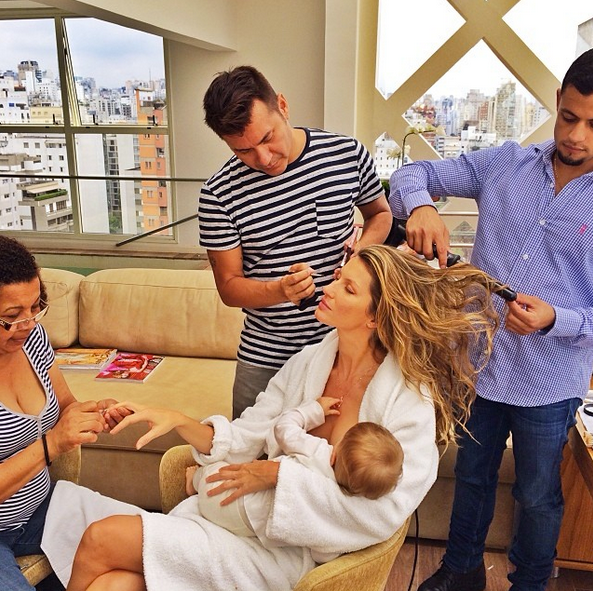 Memorable Breastfeeding Moments In Hollywood