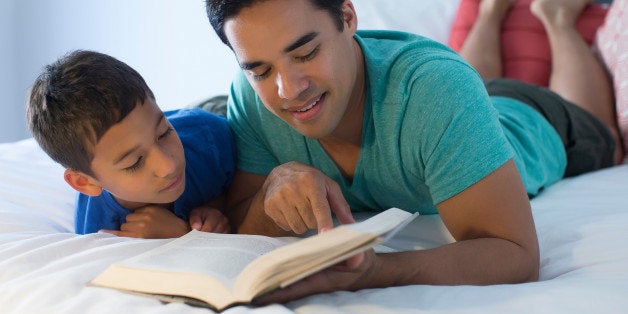 This Father's Day, some parents are putting the focus on an important gift dads can give to their kids, rather than the other way around.
Jordan Lloyd Bookey, who runs Zoobean, an educational resource curation site, and Tom Burns, of The Good Men Project, say their initiative -- called #DadsRead -- was designed to encourage fathers to read with their kids and celebrate dads who already do so.
"Both my husband and I have commitments to reading to our children often, but a few months ago, I noticed something -- when it came to bedtime stories, I was doing most of the reading," Bookey says. "Not like he was sitting on the couch reading the paper or something. No, he was usually cleaning up the crazy 'post dinner' mess and doing other domestic chores. But it was still me doing the reading."
"[Tom and I] started asking around, and found that most of our friends had similar experiences. Everyone admitted that while both parents were deeply involved in their kids' lives, dads were less likely to read to them," she adds.
The statistic they cite prominently in their call to arms and infographic (below), which indicates that only 13 percent of dads "are the main reader with their child," comes from a survey done last year by the British charity Booktrust, which runs a similar effort in the U.K. with the tagline "Get Dads Reading."
Data collected by the Pew Research Center indicates that 55 percent of moms and 45 percent of dads read to their children every day, and according to the most recent Scholastic Kids & Families Reading Report, released in 2013, moms are also more likely than dads to read for themselves 5-7 days per week (although overall, only 30 percent of parents read that frequently). The same report says 65 percent of parents with kids ages 6-8 read to their children once a week or more; less than 40 percent of parents with kids ages 9-11 do so.
Bookey says her own father read with her and her two younger sisters frequently and was also "a really great storyteller," arguing that "there are a number of ways that you can build a child's literacy" -- not all of which involve sitting down with a book for a traditional bedtime read.
Asked what she thinks the obstacles to more father-child reading time might be, Bookey cites the end-of-day scramble, especially if one parent is coming home from a job outside the home. At a certain point, "it's about survival: just getting everything done for bedtime." And when parents fall into particular routines, sometimes the "intention" behind bedtime activities is lost.
Of course, while the effort puts the spotlight on dads, its leaders want moms to keep reading to their kids, too -- with the ideal situation involving equal reading time for both parents.
For more about the campaign, visit Zoobean, and to participate, post photos and share stories with the hashtag #DadsRead.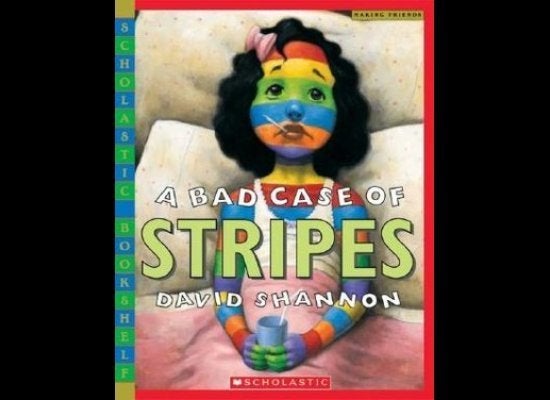 50 Children's Books with a Positive Message
Related