Pharrell Williams allegedly told the New York Post that a Daft Punk tour was coming, but a representative for the French producers' tells the Huffington Post that "no tour is planned."
UPDATE: Williams' representatives have told The Huffington Post that the singer neither said he would tour with Daft Punk nor claimed they were touring. The original article continues below.
According to the Post, Williams said the French duo will hit the road "next year," and that he'd be along for the ride. Thomas Bangalter and Guy-Manuel de Homem-Christo have not announced a tour (or any live performances).
Williams, who appears on Daft Punk's comeback single "Get Lucky," refers to the producers as "robots" and praises them at every available opportunity. "The robots are leading," he told Rolling Stone in pre-release interviews for "Random Access Memories," later adding that "they're not bound by time and space." (Williams also might be a robot; the 40-year-old hasn't aged at all over the past decade.)
In a new GQ profile on Daft Punk, Williams says he doesn't like revealing the group's secrets. "I feel funny divulging information, because they're like 'Men in Black' -- they'll zap you," he said.
"The thing we can ask ourselves at some point is like: We're making music for 20 years," Bangalter said in the same interview. "How many bands and acts do you have that are still making good music after twenty years? It always sucks -- almost always, you know?"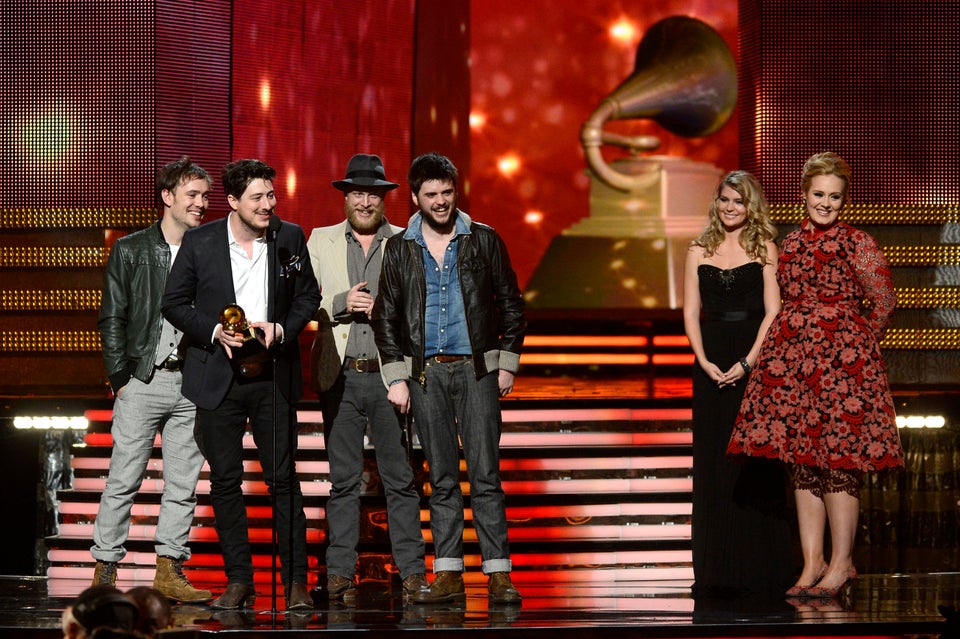 Grammy Awards 2013
Popular in the Community