"It's one curated action a day to resist the Trump agenda. I came up with it in the weeks after the election ― I just wanted to do something more," founder Laura Moser told The Huffington Post. "I think a lot of people are scared into action right now. I want our reps to be aware every day that we're watching."
Since its launch on Dec. 14, nearly 100,000 users are engaging with Daily Action, according to Moser. The service has facilitated almost 10,000 calls per day in the week since President Donald Trump's inauguration. Before that, the service averaged 5,000 calls per day.
It promotes calling representatives, as opposed to signing petitions or posting on social media, because experts have found it's the most effective way to get legislators' attention, according to the New York Times.
The process is fairly simple: You text the word "DAILY" to 228466 and enter your postal code. You'll get one text alert every weekday: It gives you a number to call, where you can hear a 30-second recorded message about the issue of the day (in Laura's voice, but also available in writing on the Facebook page). Then it patches you through to your relevant elected official.
"I specifically didn't talk about resisting Trump at first ― I was hoping for the best," Moser said. "But unfortunately he's gone completely extreme, from every cabinet appointee, to every policy. So I guess it's pretty anti-Trump at this point."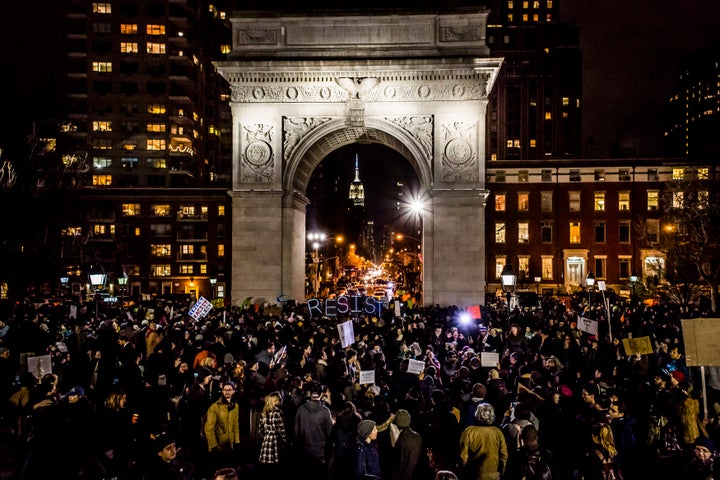 "We're not just gonna take it lying down," Moser said of Trump's recent actions. "This is not normal. It's not OK."
Daily Action is one of a number of services that help individuals get more politically involved: Email services 5 Calls and Call Them In send contact information and scripts to people so they can call their reps based on their location. Prominent activists have also initiated email newsletters since the election, with lists of proposed actions to take, including the Women's March's "10 Actions 100 Days," Shaun King's Injustice Boycott and Michael Skolnik's "Movement To Oppose Trump."
While Moser says she was never very politically engaged before November, Trump's electoral victory has spurred her to action.
"I'm the granddaughter of someone who fled Germany in 1938, and it's scary to see a repeat ― and I don't use the word 'fascism' lightly," she said. "But rather than feel sick about it all the time, I feel everyone has to do a little more than they've done before ― so this is my piece of that pie."
Before You Go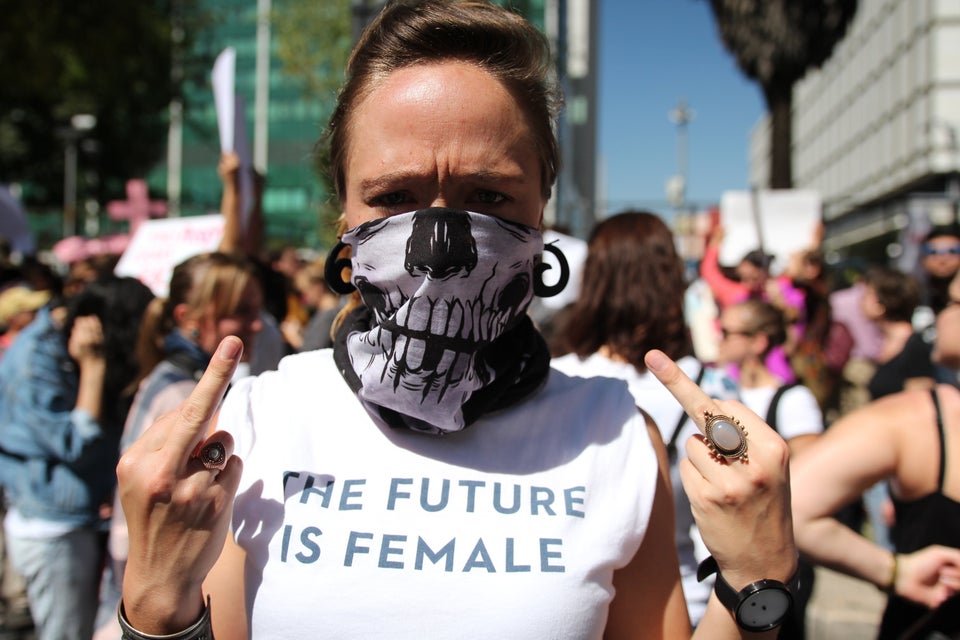 38 Stunning Photos From Women's Marches Around The World
Popular in the Community