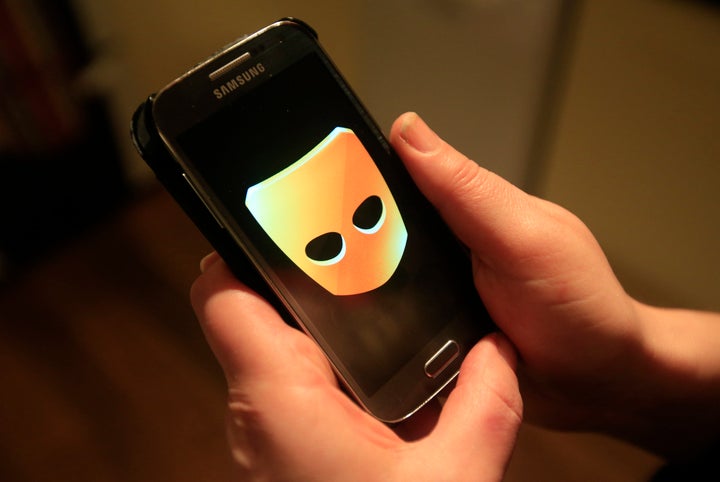 The Daily Beast is feeling the heat after publishing an article in which one of its heterosexual writers used Grindr, among other dating apps, to examine the dating and sex habits of Olympic athletes.
Much of the outrage stemmed from the fact that Hines, who identifies as straight, included telling details such as the heights, weights and other physical features of the Olympic athletes with whom he arranged dates.
Though he noted in the piece that he used "a range of dating and hookup apps" ― Bumble, Jack'd, Tinder and Grindr ― Hines quickly determined that the latter was "more of an instant hookup success" than the others.
"For the record, I didn't lie to anyone or pretend to be someone I wasn't—unless you count being on Grindr in the first place —since I'm straight, with a wife and child," Hines, who "confessed to being a journalist as soon as anyone asked who I was," wrote. "As you would expect at a gathering of 206 nations, there was a dazzling array of talent on display. One swipe to the right took me from a tall black guy with a perfect six-pack directly to a second perfect six-pack, this time belonging to a shorter white athlete."
The backlash from other media outlets, predictably, was swift. Blasting Hines's article as a "dangerous disaster" and "a wildly unethical train wreck," Slate's Mark Joseph Stern wrote, "Hines may view his Grindr-baiting as all fun and games. For the victims of his unprincipled journalism, however, his nasty little piece has the power to ruin lives."
Many were specifically concerned that Hines's piece was outing athletes, especially those from countries like Russia and Jamaica where it's dangerous for people to be openly LGBT. Added Mic's Mathew Rodriguez: "Sure, queer sexuality can be a fascinating topic for journalism — when it's done respectfully and, hopefully, by someone with ties to the community. But just booting up an app and seeing that people like sex isn't journalism, and the tone stigmatizes gay sexuality even further."
On social media, the reaction wasn't much better. Professional freeskier and Olympic medalist Gus Kenworthy, who came out as gay in 2015, tweeted:
Other personalities weighed in, too.
After the story was published, a note by Daily Beast Editor-in-Chief John Avlon appeared at the bottom of the piece, noting that "all descriptions of the men and women's profiles that we previously described" had been removed. The fact that Hines had opted to use Grindr, which is specifically targeted to gay men, more than the other apps was simply due to the number of responses he'd received, Avlon wrote.
"He never claimed to be anyone he was not, did not offer anything to anyone, and immediately admitted that he was a journalist whenever he was asked who he was," he wrote. "Some readers have read Nico as mocking or sex-shaming those on Grindr. We do not feel he did this in any way." He concluded that "some editorial changes to the article" had been made, and noted that staff were "sorry for any upset the original version of this piece inspired."
A later editor's note said the article had been removed.
"Our initial reaction was that the entire removal of the piece was not necessary," the note said. "We were wrong."
It added: "We screwed up. We will do better."
This article has been updated to note The Daily Beast has removed the article and apologized to readers.
CORRECTION: An earlier version of this story misidentified the publication that ran Stern's piece as Salon; it was published by Slate.
For more Olympics coverage:
Before You Go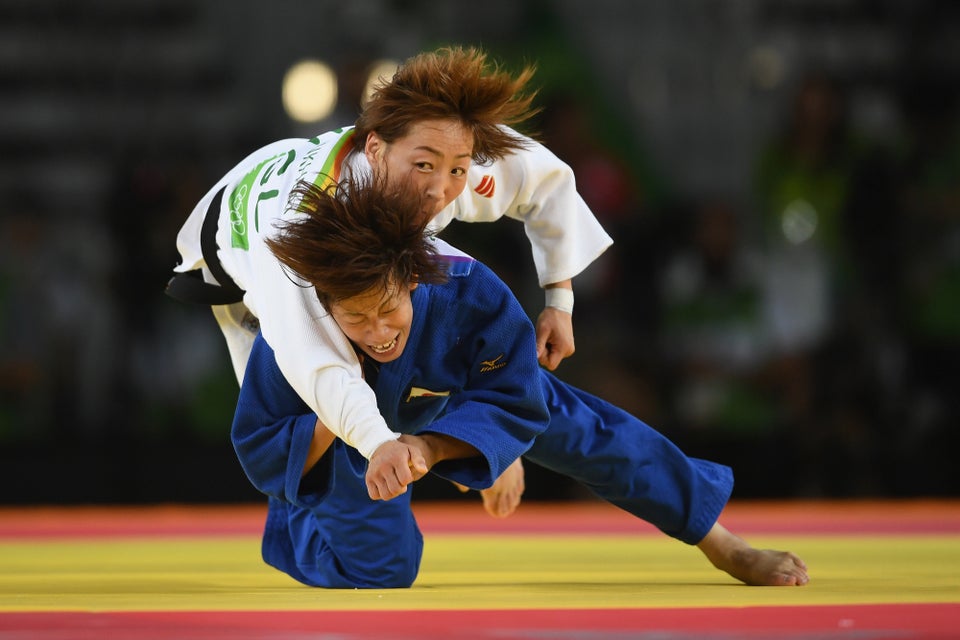 Best Photos From The Rio Olympics
Popular in the Community