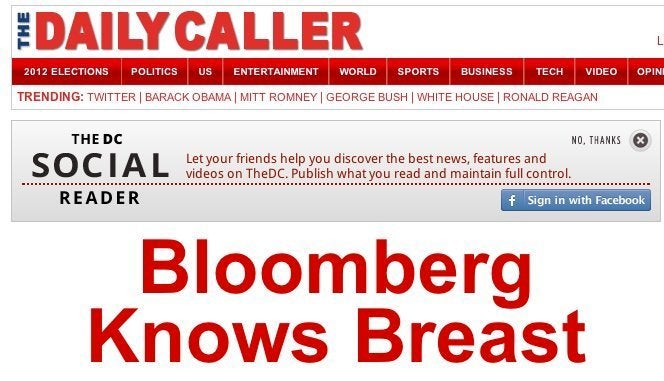 The Daily Caller is offering a gun as a reward for finding the person who hacked the website with porn ads.
Tucker Carlson's conservative website was attacked on Monday, according to FishBowl DC. The porn ad, which the website said was only visible on the iPhone and iPad versions, appeared in the banner ad above The Daily Caller's masthead.
Now, the website is seizing on the incident for its weekly gun giveaway. "If you're the first person to find our hacker and turn his name over to us, we'll give you a gun," it reads. "We realize this may seem like a daunting task, but we believe it can be done."
Otherwise, wishful readers can also submit essays with ideas for how the Daily Caller should deal with the hacker. The prize will go "to the person with the funniest and most inventive ideas for how TheDC should repay this jerk," according to the site.
REAL LIFE. REAL NEWS. REAL VOICES.
Help us tell more of the stories that matter from voices that too often remain unheard.