Monoliths FanDuel and DraftKing are trying to rile people up, hoping that the hypothetical public outcry will effect change and alter the legal decision. But reports from the scene seem to imply that maybe, possibly many of the protesters were, well, being paid to protest.
"Game of skill, game of skill," was the leading rallying cry of the morning. That's in reference to New York Attorney General Eric Schneiderman's declaration that daily fantasy is, in fact, gambling, and thus breaches gambling laws. And despite the best efforts of FanDuel in particular, the "Fantasy for All Rally" just seemed kind of sad.
FanDuel's website and the protest's EventBrite page are full of quintessential social-movement catchphrases, such as: "Protect your right to play," "[s]ome lawmakers are questioning our right to exist" and "make your voice heard."
There were also a suspiciously large number of well-made signs at the protest that declared, "IF ONLY POLITICS WERE SKILL-BASED." Who made these signs? We can't say, but FanDuel tweeted a photo of them.
Well, the good news of this morning's low turnout is that all the "protesters" who showed up most definitely had their voices heard. Viva la daily sports revolución.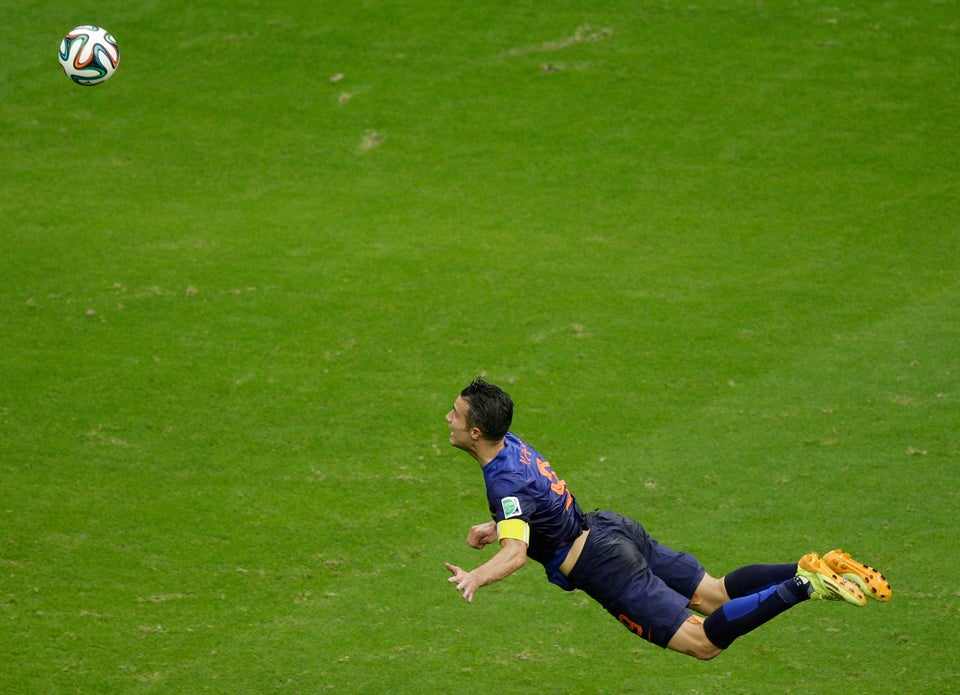 Amazing Sports Photos
Popular in the Community