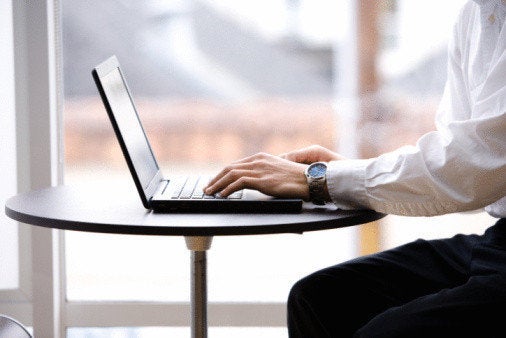 The newspaper of record for the Chicago suburbs has been subpoenaed with a request to disclose the identities of many of its online commenters.
The demand on the Daily Herald comes as part of the corruption trial of Sharon Hyde, the wife of the former mayor of the Village of Island Lake. Hyde is accused of running a ghost payroll scam, wherein she allegedly received $114,000 in pay for work she never did at a village day care center.
She's not the first public figure in Island Lake to face criminal charges. "Two ex-mayors and a former village clerk have been indicted on felony charges, and one of those mayors, a former village trustee and the head of the village recreation department have been charged with misdemeanor battery," the Daily Herald reported this week.
But defense attorneys believe that there has been some malfeasance in the Daily Herald's comments section surrounding this case.
Specifically, according to a separate DH story, it is believed that some negative comments against Ms. Hyde were made by former village trustee Thomas Martin, under a pseudonym. Martin is expected to testify against Hyde, and the comments, according to the defense, would illustrate bias on the part of the witness.
Defense attorney Charles Smith has asked for "the identity of all individuals who comment upon stories involving the Village of Island Lake in the last two years" to be turned over to the judge, according to the Chicago Sun-Times.
Over loud objections from privacy advocates and media groups, newspapers have been forced to disclose the names of their commenters in the past. In 2010, The Times of Ottawa, Illinois was forced to name one of its commenters after that person's comments were deemed libelous, though the 2-1 ruling of the Third District Appellate Court was marked by harsh dissent.
Judge Fred Foreman will review the subpoena request at a hearing on May 9.
Related
Popular in the Community