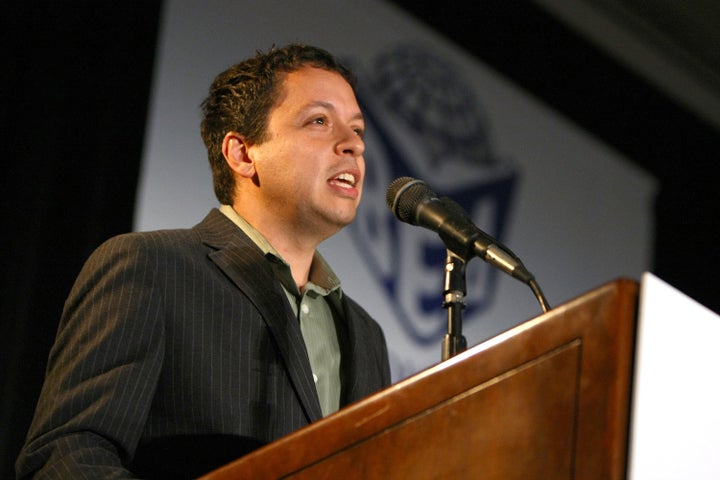 WASHINGTON -- The polling firm accused of fabricating survey data published by the progressive website Daily Kos has agreed to settle the lawsuit filed last year by site founder Markos Moulitsas. Although details of the agreement have not been disclosed, court records indicate that case remains active: Research 2000 pollster Del Ali has only recently started making the cash payments required by the agreement.
The suit, which Moulitsas filed in June 2010, seemed poised to rock the polling world.
It came after Daily Kos published a statistical analysis of Research 2000's polls that alleged a series of statistical anomalies among the results. That analysis led Moulitsas to conclude that the weekly poll Research 2000 had conducted and run on Daily Kos during 2009 and 2010 "was likely bunk."
Moulitsas added that Ali had "refused to offer any explanation" for the anomalies or turn over raw data as requested. Daily Kos lawyer Adam Bonin vowed to "file the appropriate discovery requests" in order to determine whether Ali had fabricated data.
In a rambling public response published last July, Ali characterized "every charge" made by the Daily Kos lawsuit as "pure lies, plain and simple." He promised that "the motives as to why Kos is doing it will be revealed in the legal process."
But by agreeing to a settlement, Ali leaves open the question of whether his data were in fact fabricated.
The same July statement also included a comment that raised eyebrows among pollsters (typos in original):
Yes we weight heavily and I will, using te margin of error adjust the top line and when adjusted under my discretion as both a pollster and social scientist, therefore all sub groups must be adjusted as well.
After sending that statement, Ali disappeared from public view. Attempts to contact his email account temporarily bounced, his Twitter account went silent and the Research 2000 website started redirecting to a Wikipedia entry on opinion polls. Ali started posting again to his Twitter account two weeks ago, although he has so far not mentioned either the lawsuit or his polling business.
Ali told The Huffington Post that while he cannot discuss the suit or the settlement, "it's been a pretty debilitating 10 months." He promised to have a "great deal to say" in the future, not about Moulitsas or the Daily Kos, but about the "incredible hypocrisy going on out there."
Moulitsas and his attorney also declined to comment on the settlement.
Court records indicate that lawyers for both sides "made progress toward a settlement" during the late summer of 2010, and Moulitsas "notified the court of the pending settlement" that was signed by both parties in early September. The case did not close at that point because, as the subsequent filings make clear, Ali agreed to a series of payments. The documents imply that the suit will conclude once those payments are made.
A "joint status report" filed with the U.S. District Court in California this week indicates that Ali made an initial payment of $9,000 "on or about April 12," and has pledged to make additional payments by June 1 and June 15 "in an effort to improve compliance with the agreed-upon terms." The document also shows that Ali's original attorney withdrew from the case in December, and that Ali is not currently represented by legal counsel.
READ the most recent court filing:
Support HuffPost
The Stakes Have Never Been Higher
Popular in the Community