Welcome to Daily Life! Each week HuffPost World will transport you to one of the corners of the Earth through images that expose the beauty and tragedy of worlds you may have never before seen.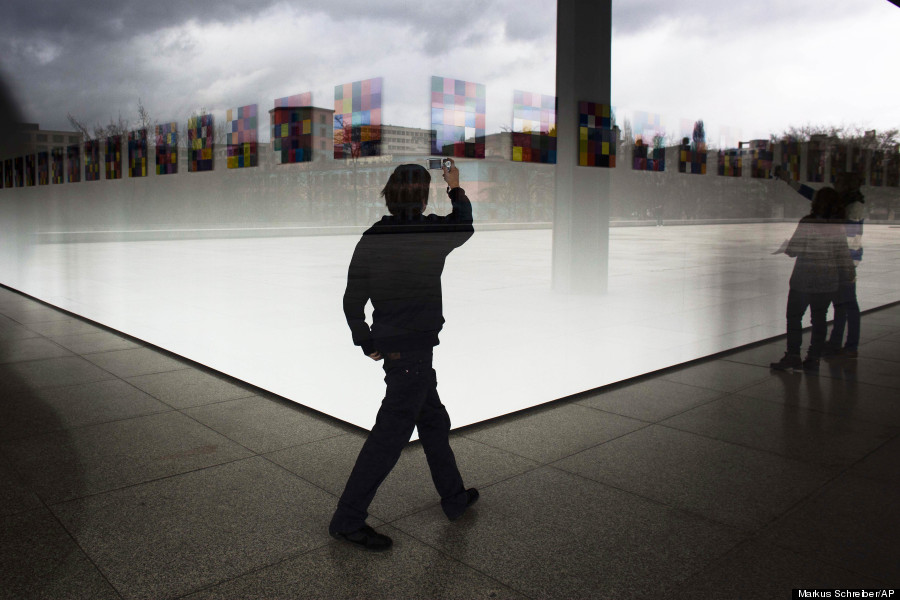 Dark clouds are reflected in the windows of the Neue Nationalgalerie museum, as a boy takes pictures of paintings by artist Gerhard Richter in Berlin, Friday, March 30, 2012. (Markus Schreiber/AP)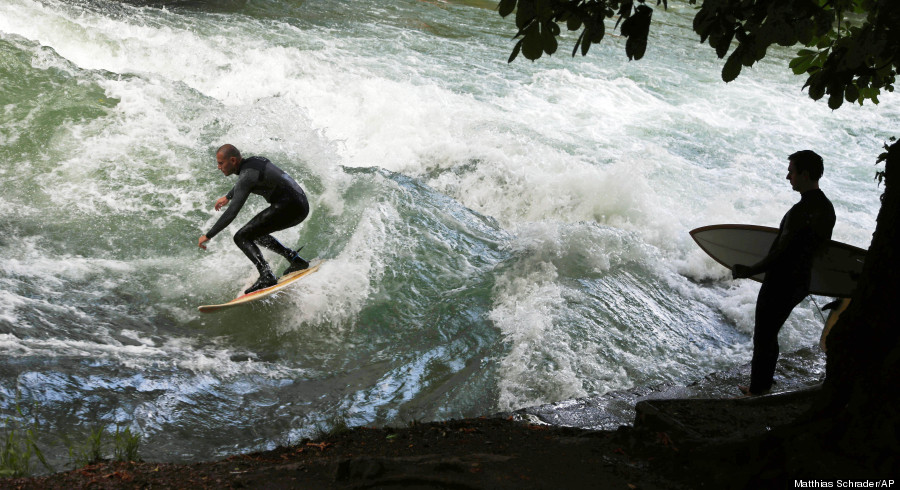 A surfer rides on a wave in the river Eisbach in the English Garden in downtown Munich, southern Germany, on Tuesday, July 30, 2013. (Matthias Schrader/AP)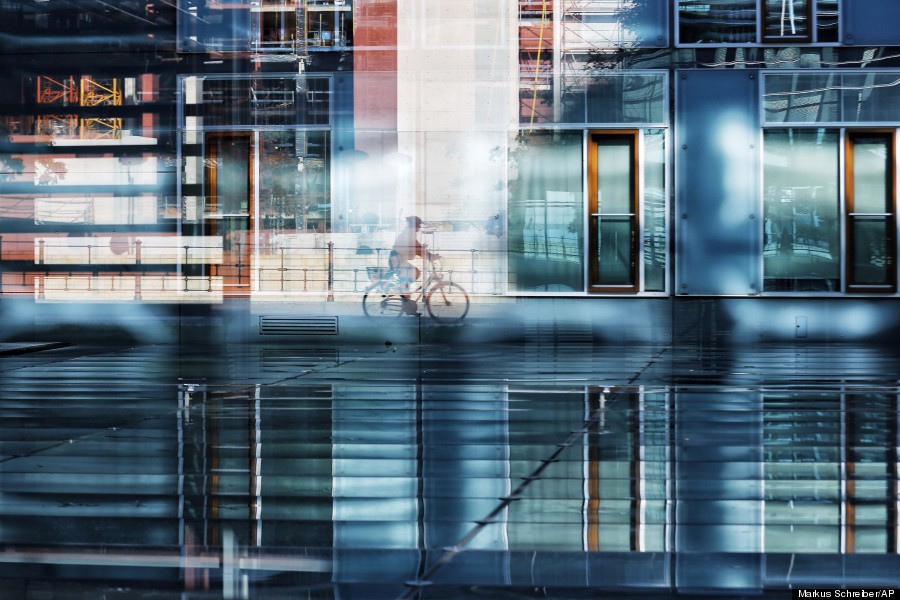 A cyclist rides alongside the river Spree, photographed through multiple reflections in the courtyard windows of a parliament office in Berlin, Tuesday, Oct. 14, 2013. (Markus Schreiber/AP)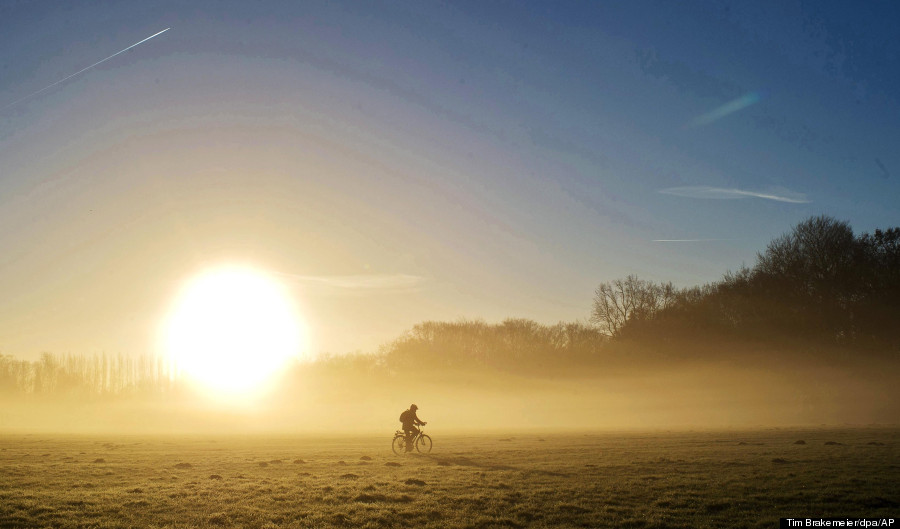 A cyclist rides through a park in Berlin as the sun rises, Monday, Dec. 2, 2013. (Tim Brakemeier/dpa/AP)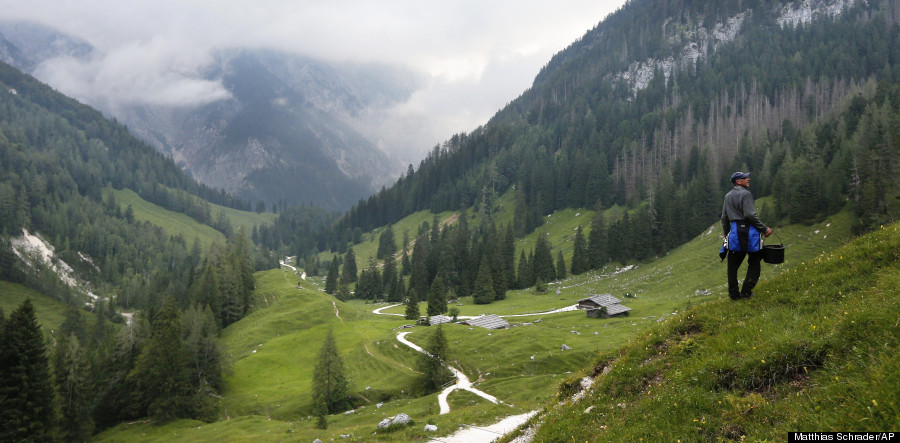 Alpine farmer Josef Wurm watches his cows at the alpine dairy Bindalm near Berchtesgaden, southern Germany, Thursday, July 11, 2013. (Matthias Schrader/AP)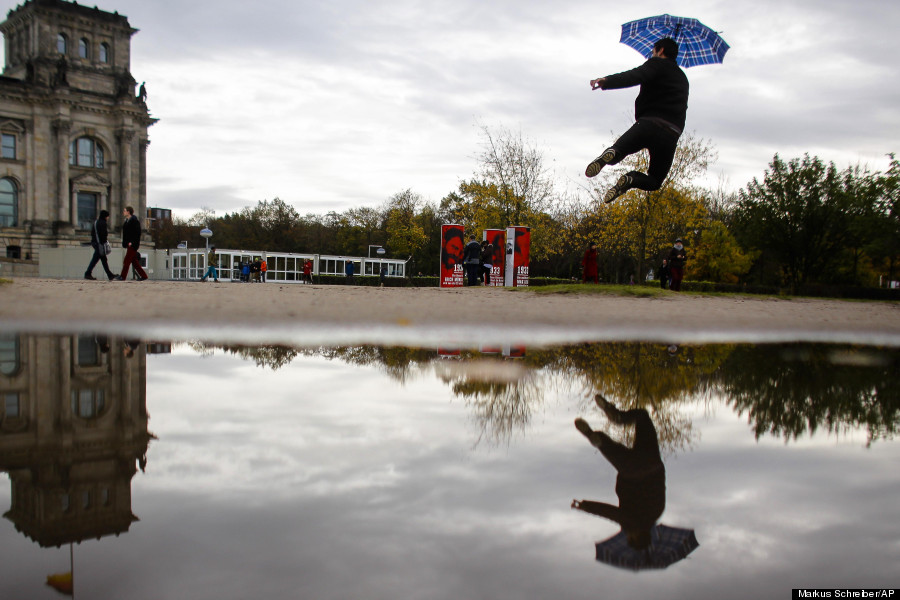 A tourist is reflected in a puddle as he jumps for a photo on a rainy and cloudy autumn day near the Reichstag building which hosts Germany's parliament in Berlin, Monday, Nov. 4, 2013. (Markus Schreiber/AP)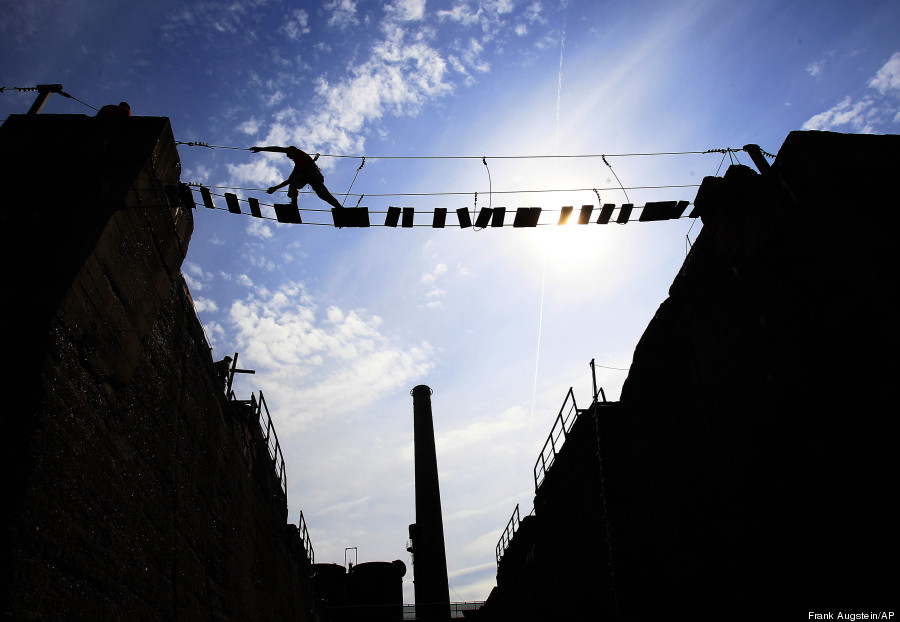 Members of the German Alpenclub, a climbing club, practice on a bridge of a former steel plant in Duisburg, Germany, Monday, Aug. 26, 2013. (Frank Augstein/AP)
Calling all HuffPost superfans!
Sign up for membership to become a founding member and help shape HuffPost's next chapter
BEFORE YOU GO
PHOTO GALLERY
Daily Life From Around The World