It turns out that Wookiees -- you know, Chewbacca's long-haired brethren -- enjoy Instagram filters, street fighting and roller skates just like the rest of us. At least, according to the twisted universe of Japanese photographer Mako Miyamoto, aka Neon Werewolf, they do.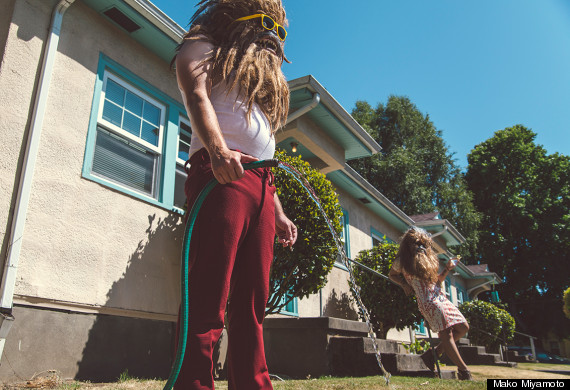 In a series of clever, disturbing and hilariously arbitrary images, Miyamoto captures the daily life of Wookiees... or what Wookiees would look like today if they were bridesmaids and yoga practitioners.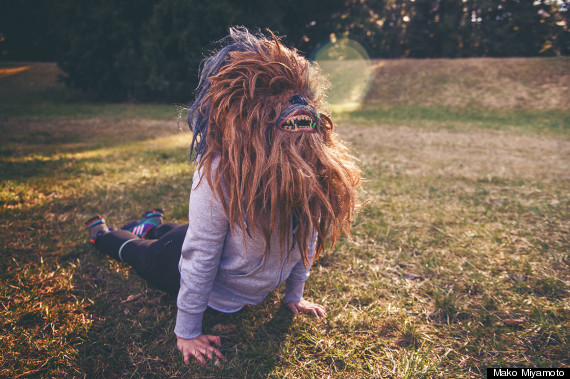 Miyamoto has been operating under the moniker Neon Werewolf for two-and-a-half years now, and is drawn to the visage of the Wookiee for reasons beyond a standard obsession with George Lucas' famed films.
"Masks have always intrigued me; being born near Halloween may have had something to do with it," Miyamoto explained to The Huffington Post. "I've always been fascinated by how they hide the person behind them while at the same time bring forth pieces of [their selves] that at first glance were shadowed by their expressions."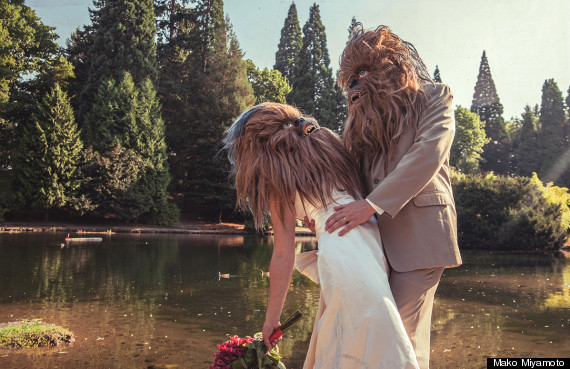 "Our faces are such an integral part of the human experience; outward expressions of our internal workings," the artist added. "What if one day they were replaced by dreams from our hotel memories, what kind of world would we live in then?"
Well, what do you think? Are Wookiees really just like us?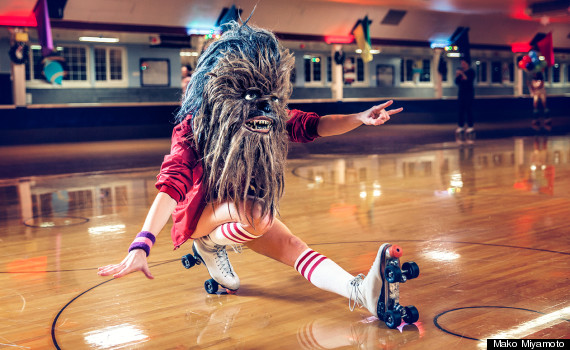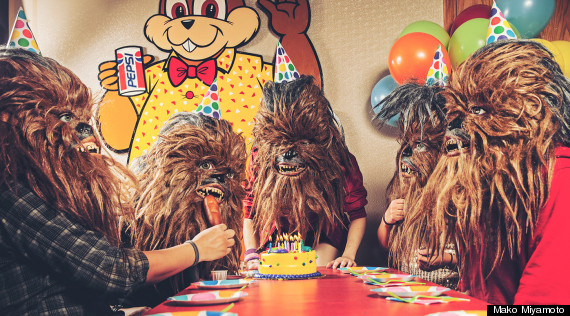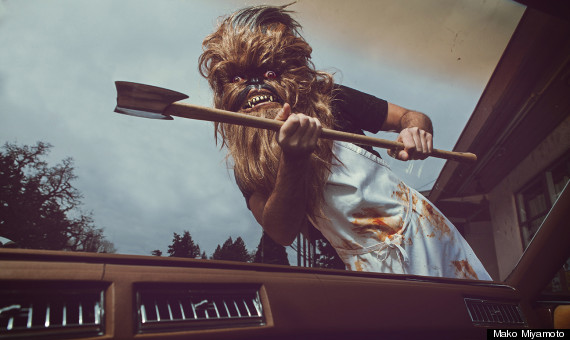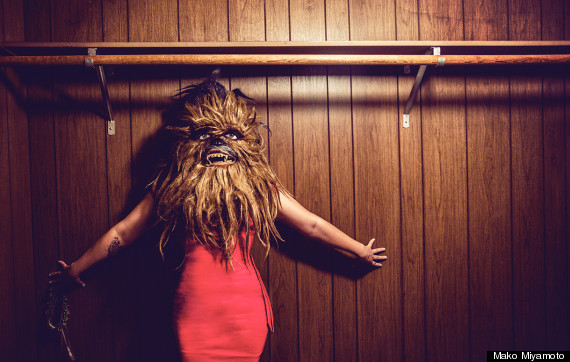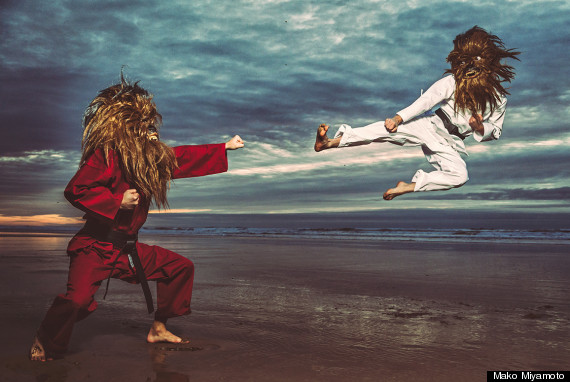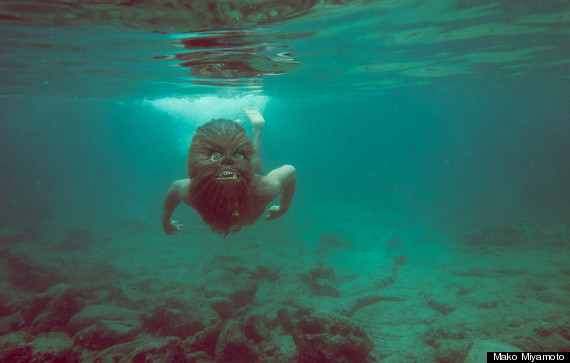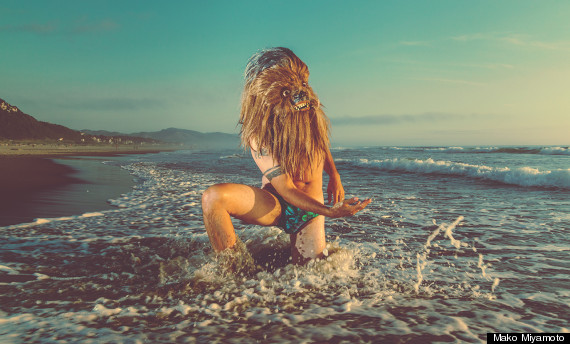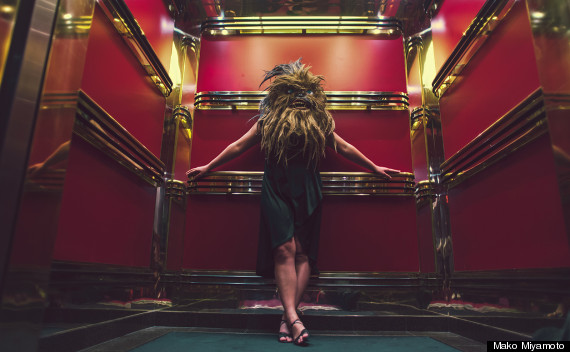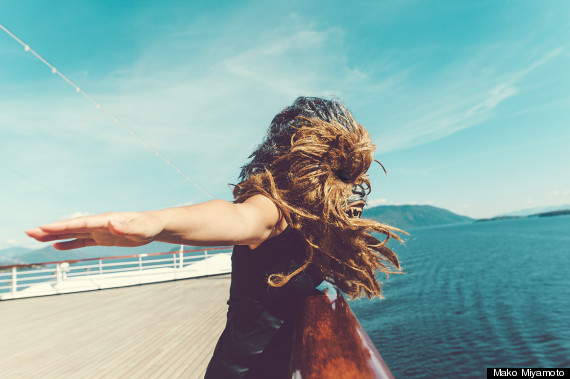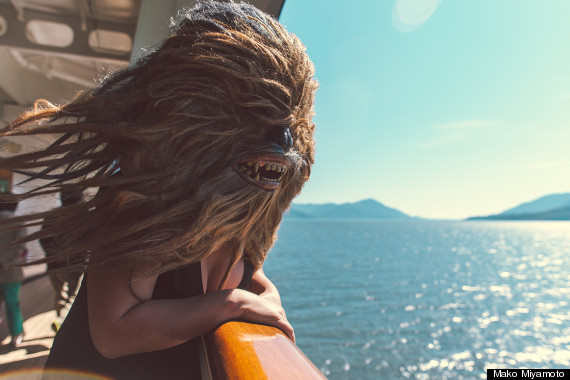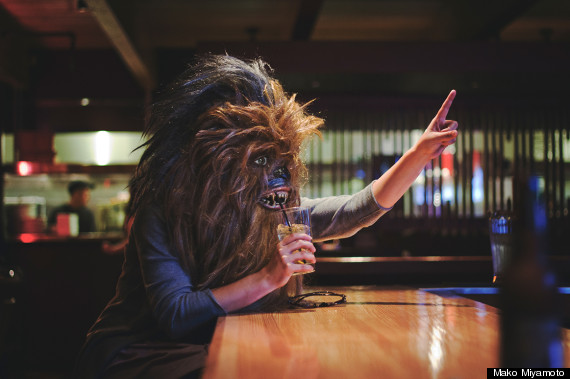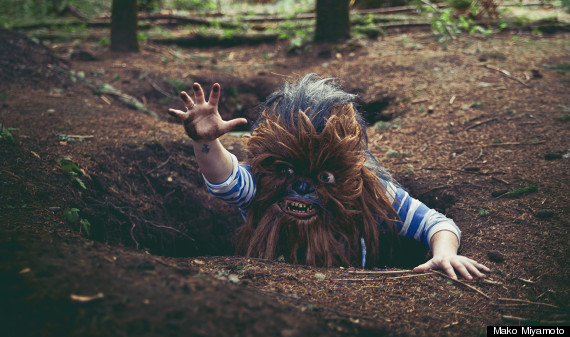 Related
Popular in the Community