WASHINGTON — Rep. Lamar Smith (R-Texas), an early and loyal supporter of President Donald Trump, likes to make noise about the liberal media's coverage of climate change, often dismissing it as "fake news."
The story was published in February with the headline, "Exposed: How World Leaders Were Duped Into Investing Billions Over Manipulated Global Warming Data." In it, journalist David Rose wrote that "high-level whistleblower" John Bates, a retired scientist at the National Oceanic and Atmospheric Administration's National Centers for Environmental Information, had revealed that the federal agency "breached its own rules on scientific integrity" when it published a "sensational but flawed report" that "exaggerated global warming and was timed to influence the historic Paris Agreement on climate change."
The 2015 study, led by NOAA scientist Thomas Karl and published in the journal Science, found that an apparent slowing trend, or hiatus, in the rate of global warming from 1998 to 2012 was the result of its own biased data. The agency corrected its analysis to account for differences between ships' measurements and those of more accurate at-sea buoys, which increased the estimated rate of warming over the previous 15 years.
Bates later took issue with the Daily Mail story, telling E&E News that "the issue here is not an issue of tampering with data, but rather really of timing of a release of a paper that had not properly disclosed everything it was." And AAAS chief executive Rush Holt, a former member of Congress from New Jersey, told Smith at the committee hearing that the Daily Mail story is "not the making of a big scandal."
"This is an internal dispute between two factions within an agency," he said. "There's nothing in the paper, the Karl paper, that at our current analysis suggests retraction."
Reached via email on Monday, House Committee on Science, Space, and Technology spokeswoman Thea McDonald said that IPSO's criticisms of the Daily Mail story "focused on Mr. Rose's characterization of Dr. Bates' concerns — its investigation did not assess Dr. Bates' legitimate questions about the integrity of the data included in the Karl study in any way."
McDonald added that the Science committee's probe into the matter "has always been about getting to the bottom of whistleblowers' concerns about the data underlying the Karl study."
"The facts of the committee's investigation, which began more than a year before the Daily Mail article was published, remain unchanged," she wrote. "Obama administration NOAA officials repeatedly obstructed congressional oversight requests, including a subpoena, which agency officials refused to comply with before finally beginning to produce some responsive documents. The committee looks forward to receiving the remaining requested documents and conducting an objective review."
Smith's February statement thanking Bates for "courageously stepping forward to tell the truth about NOAA's senior officials playing fast and loose with the data in order to meet a politically predetermined conclusion" remains unchanged on his congressional website. McDonald did not answer HuffPost's question about whether he planned to remove it.
The GOP congressman, who has received more than $700,000 in donations from the oil and gas industry since 1989, has been on a years-long crusade ― or "witch hunt," as some have called it ― to discredit all-but-universally accepted climate science. In 2015, after NOAA published its study updating the global temperature record, Smith harassed agency scientists, issuing subpoenas to obtain communications related to their analysis. He has also used his power as chairman of the science committee to push his anti-science views, and gone as far as to argue that pumping the atmosphere full of carbon dioxide is "beneficial" to global trade, crop production and the lushness of the planet.
Read the Independent Press Standards Organisation's full ruling here.
Before You Go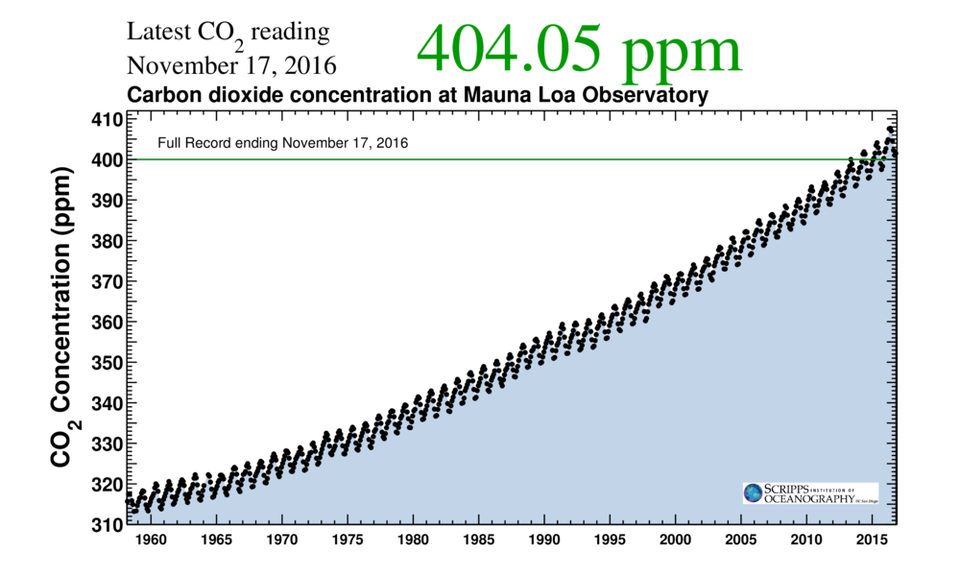 Climate Visuals For The Climate Change Denier In Your Life
Popular in the Community