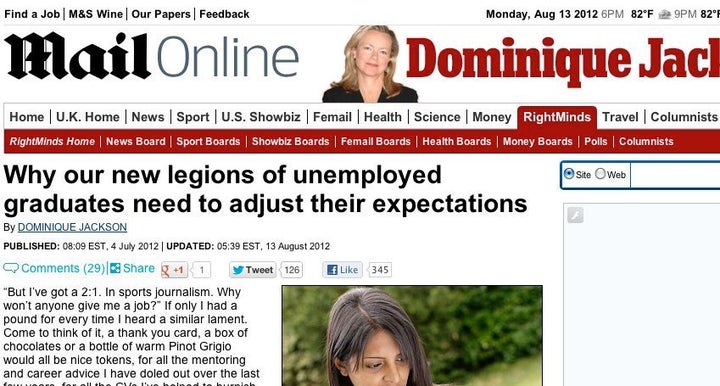 The Daily Mail has deleted a controversial paragraph in a blog, after the post went viral for referencing an infamous Nazi slogan as job advice for recent university graduates.
The Guardian's Roy Greenslade reported that a blog post written by journalist Dominique Jackson titled "Why our new legions of unemployed graduates need to adjust their expectations," ran on the Daily Mail's website last month but was recently altered after the following paragraph raised enough eyebrows:
The German slogan 'Arbeit Macht Frei' is somewhat tainted by its connection with Nazi concentration camps, but its essential message, 'work sets you free' still has something serious to commend it.

There is dignity to be gained from any job, no matter how menial, and for young people at the start of their careers, there are valuable lessons to be learned from any form of employment, whether that is on the factory floor, on a supermarket till or in the contemporary hard labour camp of a merchant bank or law office.
Nazis hung the phrase "Arbeit Macht Frei" over the entrances of several concentration camps during World War II, including, most infamously, at Auschwitz, the largest and deadliest of the camps.
As one can imagine, readers were not only thrown by the inclusion of the slogan in the post, but also by Jackson's description as "somewhat tainted by its connection with Nazi concentration camps." One wonders what Jackson would describe as more than "somewhat tainted" if genocide fails to cut it.
Greenslade, with the help of the Daily Telegraph and the New Statesman, tracked the growing chorus of critics and subsequent changes (deletions) made to the post. Even though readers pushed back against the phrase immediately after its release on July 13, the Daily Mail kept the post in its original state until Monday morning, one month later. Click over to Gleenslade's column for a screenshot of the piece before it was altered, courtesy of Padraig Reidy.
Before You Go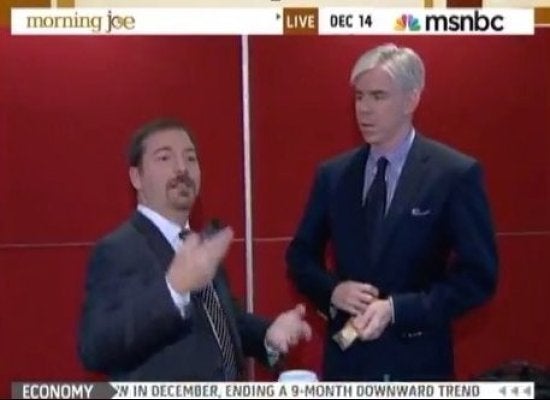 Gaffes In The Media
Popular in the Community