The New York Daily News used its front page Wednesday to lash out at the National Rifle Association in a big way, comparing the powerful pro-gun group's lobbying efforts to a "SICK JIHAD."
"Over 2,000 suspects on terror watch list have legally bought firearms in the U.S. because gun nuts are blocking law that would end this madness," the front page screamed.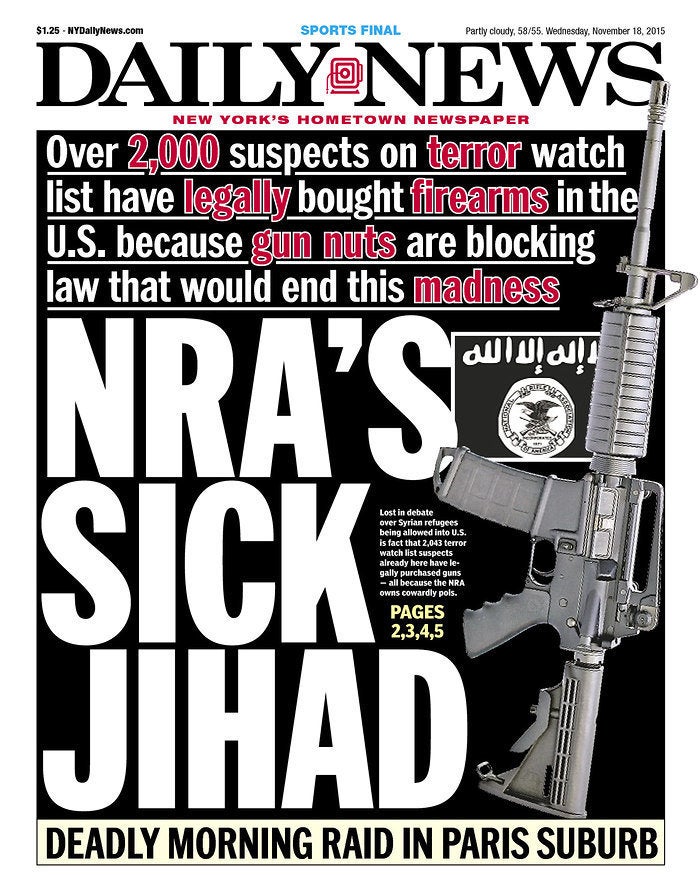 The legislation would ban the "sale or distribution of firearms or explosives to any individual whom the Attorney General has determined to be engaged in terrorist activities." It would also allow those on the watch list -- a group that includes a staggering 700,000 Americans -- to challenge the ban on an individual basis.
Earlier incarnations of the bill in 2005 and 2007 were supported by the Republican administration under President George W. Bush, but were killed after aggressive opposition by the NRA.
The NRA did not immediately respond to a request for comment Wednesday.
Popular in the Community