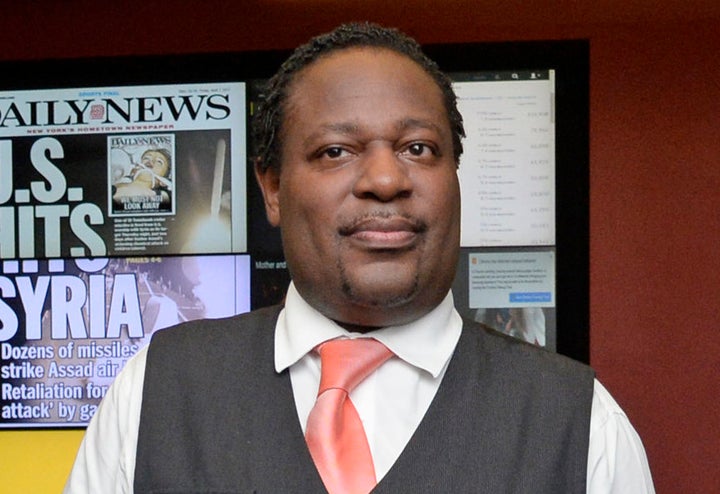 At the New York Daily News, the managing editor, Rob Moore, has been heard on more than one occasion offering a piece of advice to those around him: Don't go to human resources to complain about me, or you're out of here.
"I heard that with my own ears," said a former female staffer. "It was like his motto."
This wasn't bluster. This was a tactic. A second former staffer said Moore for years would brag openly about punishing or firing employees who complained about him ― specifically as a warning to other would-be complainants. The message was well understood, and it reverberated around the newsroom. New York Daily News employees warned one another not to get on Moore's "bad side," said a third former staffer.
When people did complain about Moore's behavior, he would publicly express his anger, said three staffers. Tabloid newsrooms are known for being crude and volatile places to work, particularly for young reporters ― another top editor at the paper is also currently under investigation ― but Moore's brand of harassment could be "more cruel" than the tongue-lashings often delivered to young reporters, said a fourth former staffer.
"He always seemed like someone who revelled in having power and lording it over the people that he could," said a fifth former staffer. A sixth added, "He had all the power there, and it wouldn't be good to be on the receiving end of his fury."
Earlier this week, the Daily News' new corporate parent, Tronc, launched an investigation into Moore after NPR asked the company about a sexual harassment complaint lodged against him in December, soon after he reportedly interviewed to become the newspaper's new editor-in-chief.
For many people who've worked with Moore, the surprise wasn't that he had come under investigation, but that it had taken so long.
"Everyone knew about this ― like, everyone," said the first staffer.
HuffPost has spoken to more than 20 current and former employees of the Daily News, many of whom asked to remain anonymous out of fear of retaliation. "He's an incredibly vengeful guy," said one of them. The sources described a wide spectrum of inappropriate and threatening behavior ― both in public and in private ― by a man who abused his position of power inside the Daily News' "frathouse" atmosphere in a way that kept many employees quiet. Moore and Tronc both did not respond to requests for comment for this article.
(Note: One of the reporters on this story, Andy Campbell, interviewed for a position under Moore in 2014, when he was offered, but did not accept, a job.)
Moore first joined the Daily News as a reporter in 2004. From the start, said several former employees, it was clear he had a big personality and plenty of ambition. He had a knack for editing, too, and soon rose up the masthead.
"He had really, really good strengths," said one former staffer, "and really, really horrible negatives."
In the office, he had a habit of calling employees over to show them photos of women he'd slept with, according to multiple former staffers. "When it came to his sexual harassment, it often consisted of him bragging about his sexual exploits," one staffer said. "He would often make co-workers uncomfortable with his bragging, sometimes showing pictures — not naked pictures, but certainly suggestive pictures — of women he was with."
One staffer said Moore commented on her appearance on multiple occasions, calling her "hot" and texting her to come out after work.
"I was just very uncomfortable each time I went to the office, because I knew I had to pass his desk and then would get a text from him," the woman said. "Most of the time I'd ignore his text, but at times I'd say I was busy and couldn't go out because of one thing or another, so I never gave him a chance for anything worse."
At bars, he hit on waitresses, then insulted their looks in front of other employees when he got turned down, according to a former staffer.
Most of the behavior was out in the open and witnessed by many. Still, Moore commanded respect in the newsroom, staffers said, and expected people to express their respect for and loyalty to him.
"If they didn't play the game, then they would be frozen out," said one former staffer.
At least six people HuffPost spoke to used the word "bully" to describe Moore. "You're never supposed to be afraid of your editor, but he was one of those editors who would honestly strike fear into you," said one former staffer.
"He didn't treat people professionally," another former staffer said. "He would hold grudges based on stuff that had nothing to do with the office. It didn't take him long to size you up as someone he liked or didn't like, and it often had nothing to do with the quality of your work."
Others noted that Moore's behavior on social media was unprofessional and "thirsty." He took particular interest in models on Facebook, commenting publicly on their racy photos ― a practice that doesn't necessarily violate any workplace policies, but that staffers said made them uncomfortable and was "unbecoming" of upper management.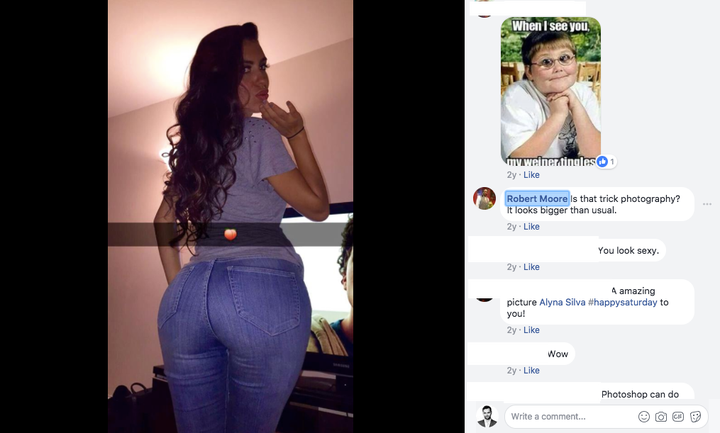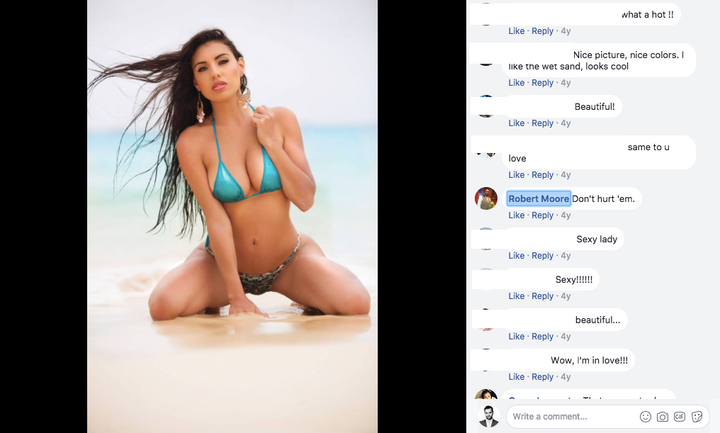 Considering Moore's threats about firing or laying off those who complained about him, some employees worried that any complaint lodged against him would end in their dismissal.
"That's why nobody reported him to HR ― you'd get in trouble," said one former staffer. "You just kind of kept your head down and tried to keep out of his field of attack."
In part, multiple people said, Moore was a reflection of his environment ― a male-dominated tabloid paper where women were objectified. "The whole newsroom had this really misogynistic undertone," said one staffer. "They were all running around behaving in terrible ways, creating a sexualized environment and a toxic environment. It took a lot of people in charge to do that."
Moore isn't alone in being investigated. On Thursday, HuffPost confirmed that Tronc is also looking into allegations of workplace harassment against Alexander "Doc" Jones, the managing editor of the Sunday desk. Six employees HuffPost spoke to said Jones had a "pattern" of behaving creepily toward young women in the newsroom.
"As a woman starting a job at the Daily News, you're given a card key and a warning about Doc," a current staffer told us.
The accusations include multiple incidents of forcible kissing, and five employees told us that Jones had a penchant for bringing young women to his side of the newsroom for the sole purpose of ogling them.
"I stopped wearing dresses to work. I stopped wearing makeup, too," another employee said. "I purposely tried to not look like myself for fear of being summoned to Doc's desk."
Jones was escorted out of the newsroom on Thursday by a human resources employee, but Tronc confirmed to HuffPost that he was still employed.
"Media, as you know, is a tough enough biz to work in these days," one staffer said. "It's even tougher for women, because you have men like Rob and Doc contaminating the culture."