As the New York Daily News sees it, U.S. senators faced a clear choice Monday between common-sense, in the form of modest gun control measures, and more slaughter.
Tuesday's Daily News front page features a graphic of a blood-soaked U.S. Capitol with the headline: "SLAUGHTER HOUSE."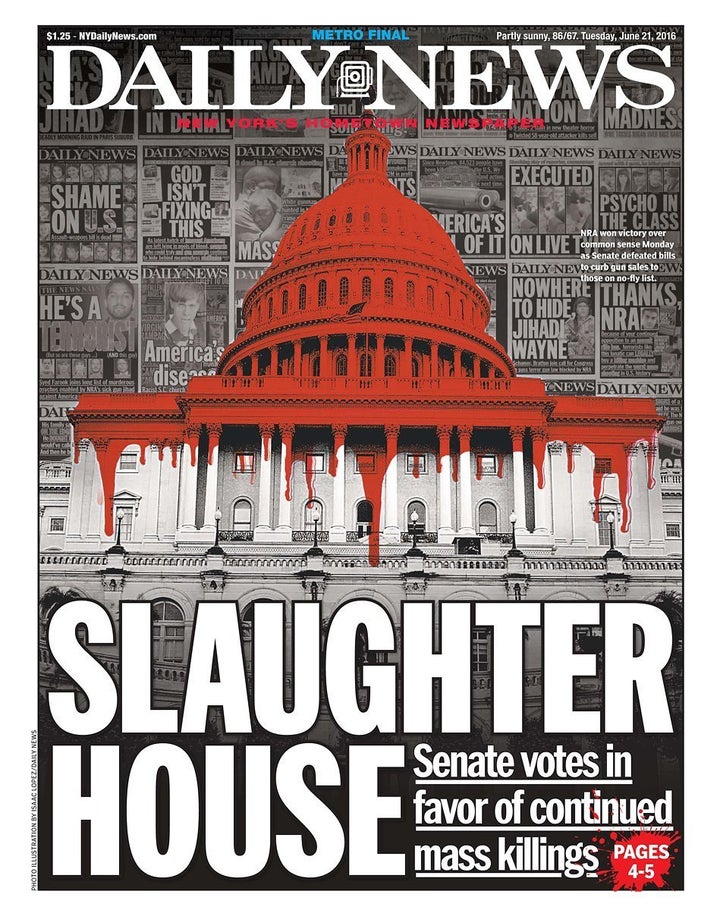 In smaller print, the front page notes: "Senate votes in favor of continued mass killings ... NRA won victory over common sense Monday as Senate defeated bills to curb gun sales to those on no-fly list."
On June 12, an American-born gunman stormed into a gay club in Orlando, Florida, killing 49 people and injuring 53. President Barack Obama has repeatedly called for common-sense gun control. In the wake of the Orlando massacre, Obama said it's time to decide what kind of country American wants to be and that to "actively do nothing is a decision as well."
Through the first 172 days of 2016, there were 145 mass shootings in the U.S., according to the Gun Violence Archive.
The Daily News has in the past pointed its front-page finger at the NRA. Last week, the paper said it was because of the the gun lobby's continued opposition to an assault weapons ban that "terrorists like this lunatic can legally buy a killing machine and perpetuate the worst mass shooting in U.S. history."
Before You Go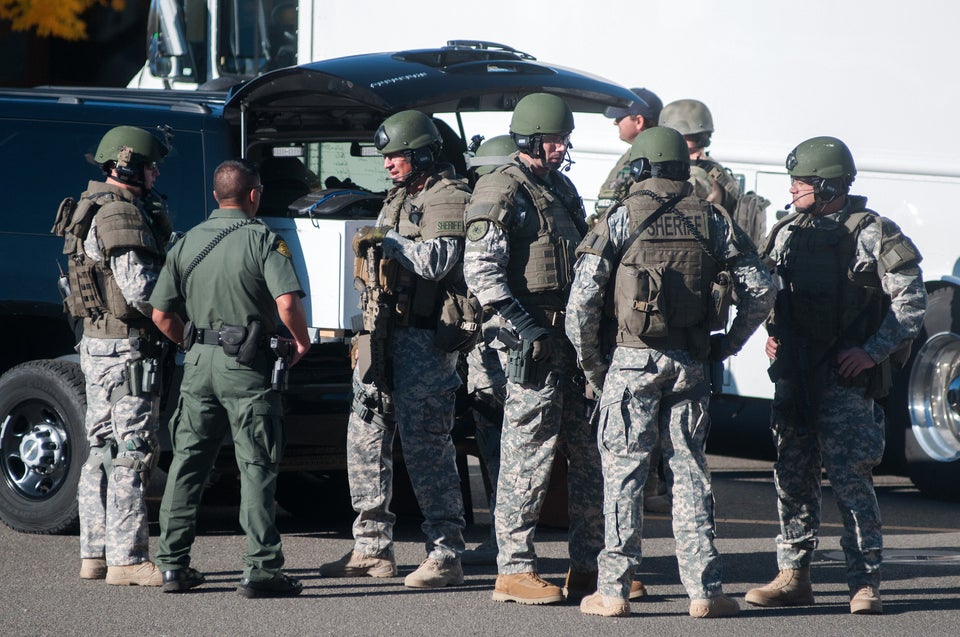 ....
Popular in the Community